Congrats on your listing! Here's how to enter a listing in reZEN, manage key steps, and put it under contract.
4 Easy Steps:
We will walk you through each step in more detail below: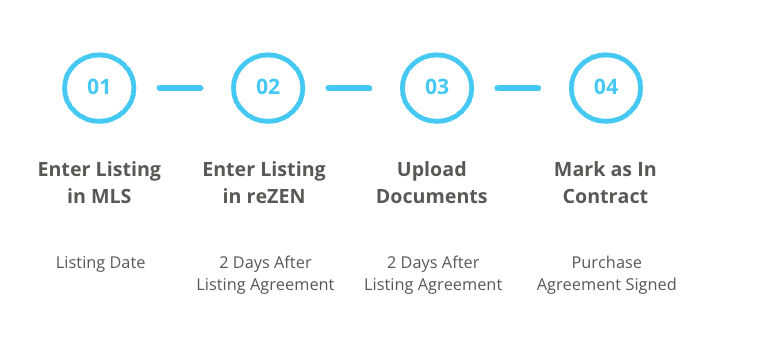 Enter the Listing in the MLS:
This process varies by Province and Board, so check out the instructions for your Province:
Enter Listing in reZEN
Once your listing is on the MLS, enter it in reZEN. Click My Listings on the left side of reZEN, then + Create Listing in the top right corner. The system will walk you through the necessary questions to enter your listing. If you need help see: How to Create a Listing - Canada
Once you enter your listing in reZEN, you can come back to My Listings to see all your active listings, upload documents, and mark any items under contract.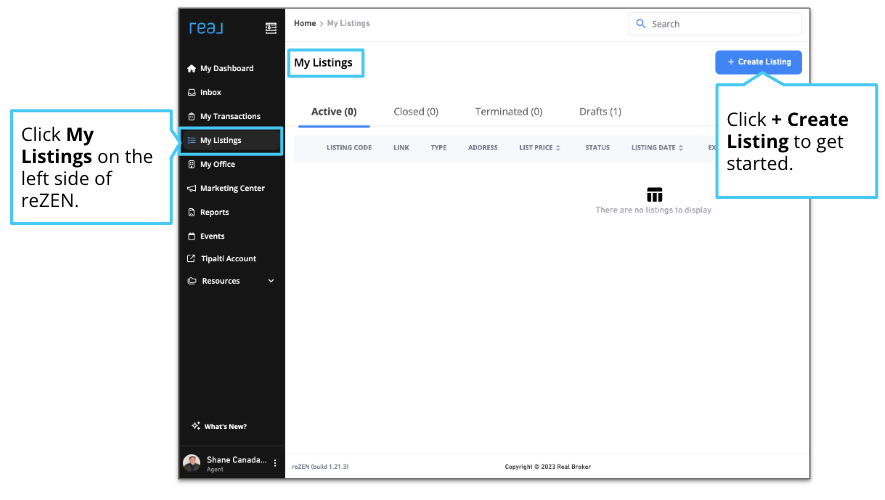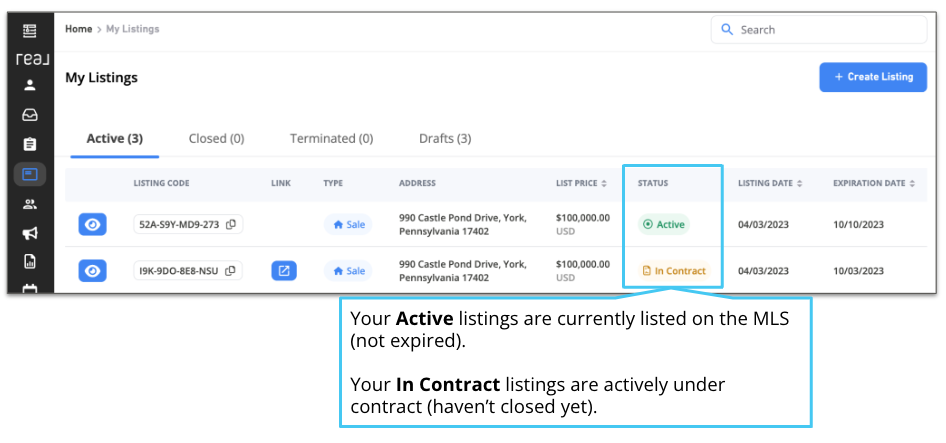 Upload Documents
Every listing has a set of required documents - determined by your Provincial Broker - to keep you in compliance. Click Checklist on your listing to see a list of required documents. Anything with Not Started status means you need to upload a document.
Some documents are required even if you need to terminate the listing. These are marked as "Req for Termination"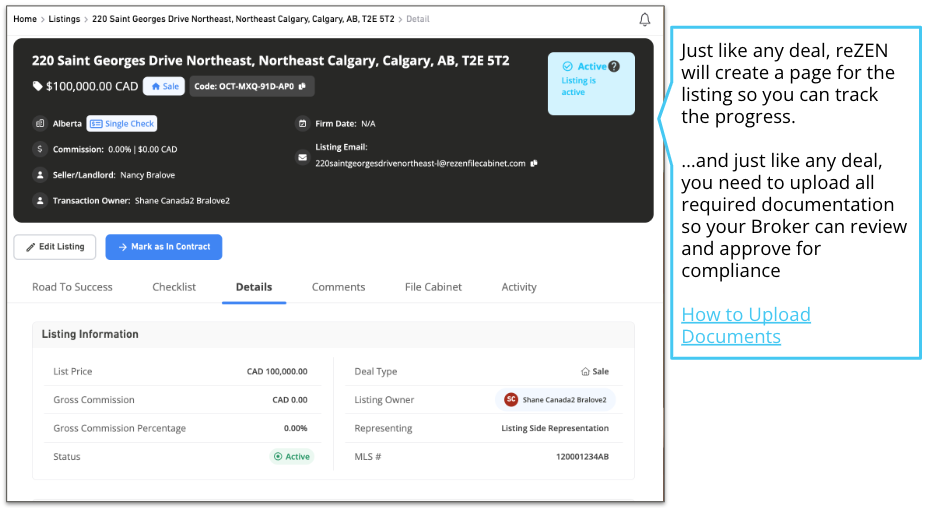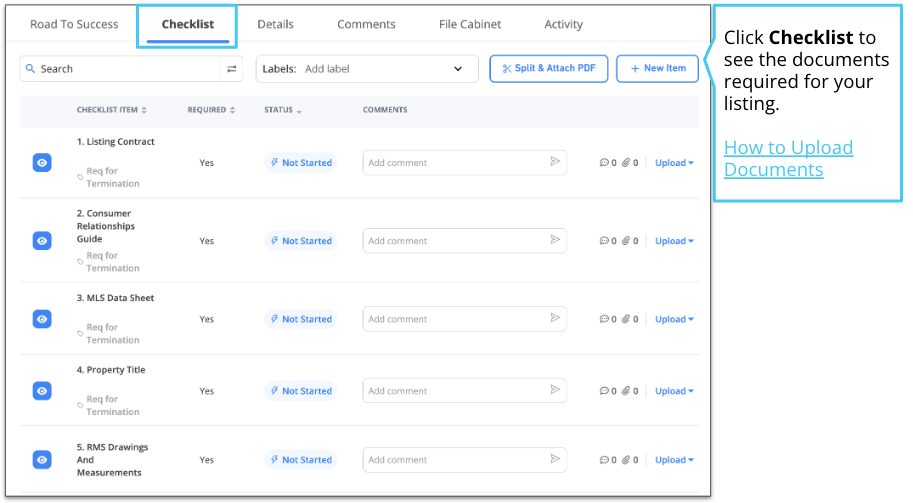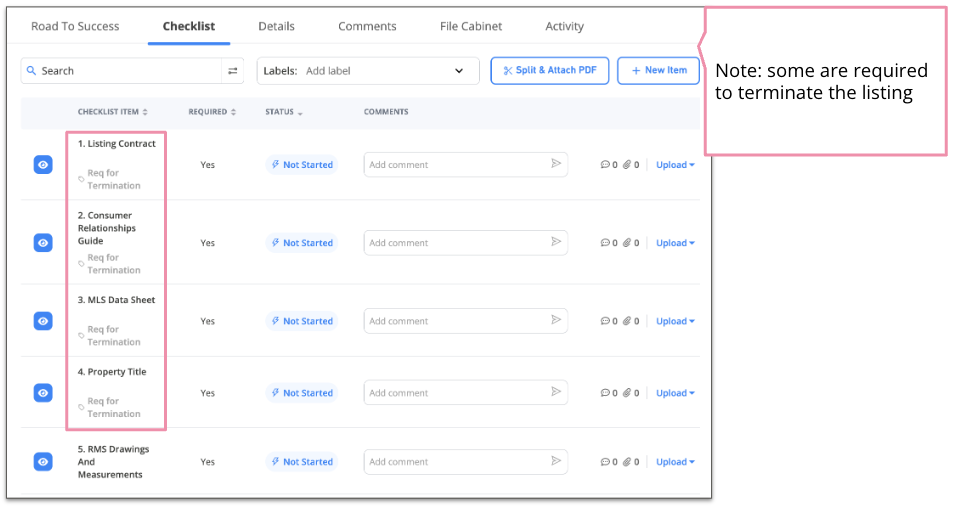 Mark Listing As In Contract
Once you go under contract, simply return to My Listings in reZEN, open up the listing, and click Mark as In Contract. Learn more: Put a Listing Under Contract - Canada