Congrats on your listing! Here's how to enter a listing in reZEN, manage key steps, and put it under contract.
Watch this 6 min video, or keep reading to:
Create a listing:
1. Login to reZEN. Click My Listings on the left sidebar. Then, click + Create Listing in the top right corner.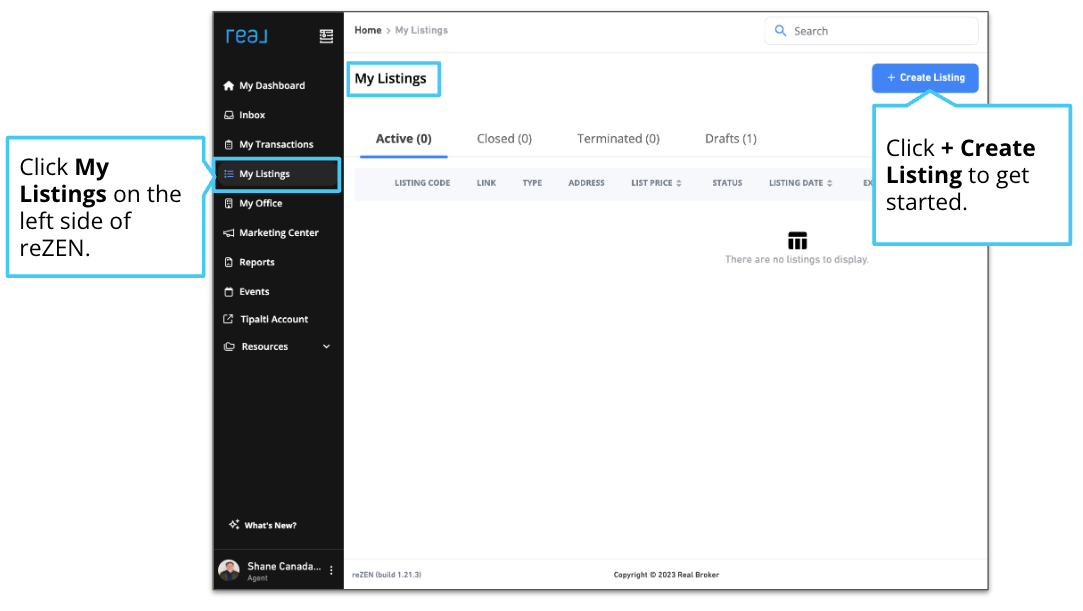 Step 2: reZEN will walk you through a step-by-step process to create a listing. Start by entering the Property Address, Unit Number, Year Built, and MLS Number.
If this is an exclusive listing, enter "N/A" under the MLS#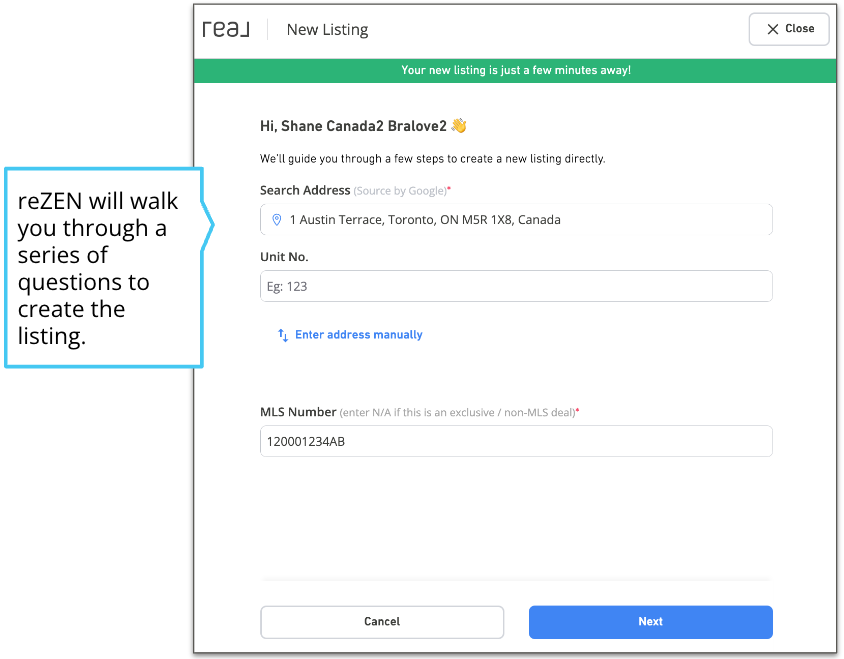 Step 3: Enter the listing price, listing date, and expiration date.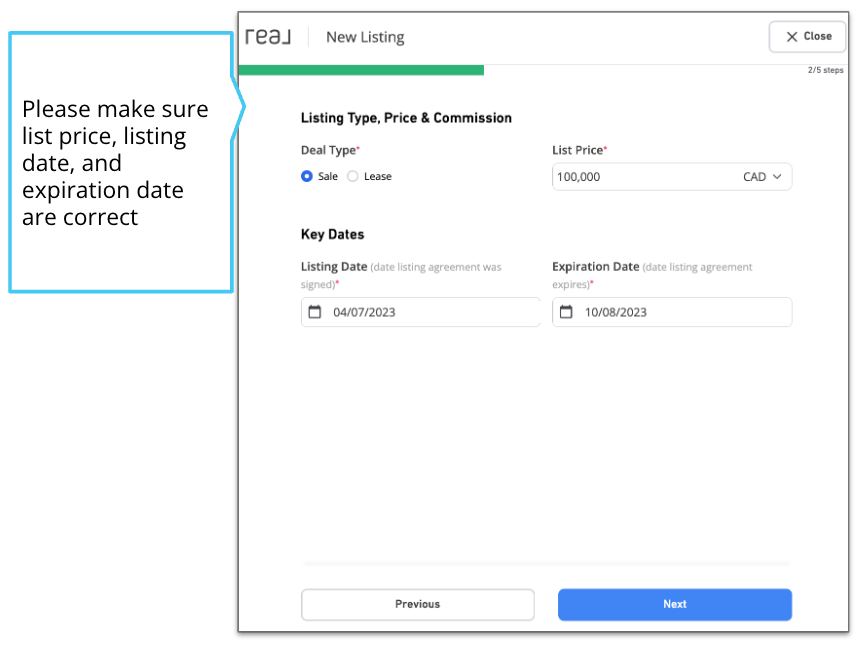 Step 4: Add the Seller Information & Contact Information
Click + Add Seller to add additional sellers - this must match the contract.
Click + Duplicate Seller to copy/paste seller information (then you can make changes) - this is great if you have family members with similar information.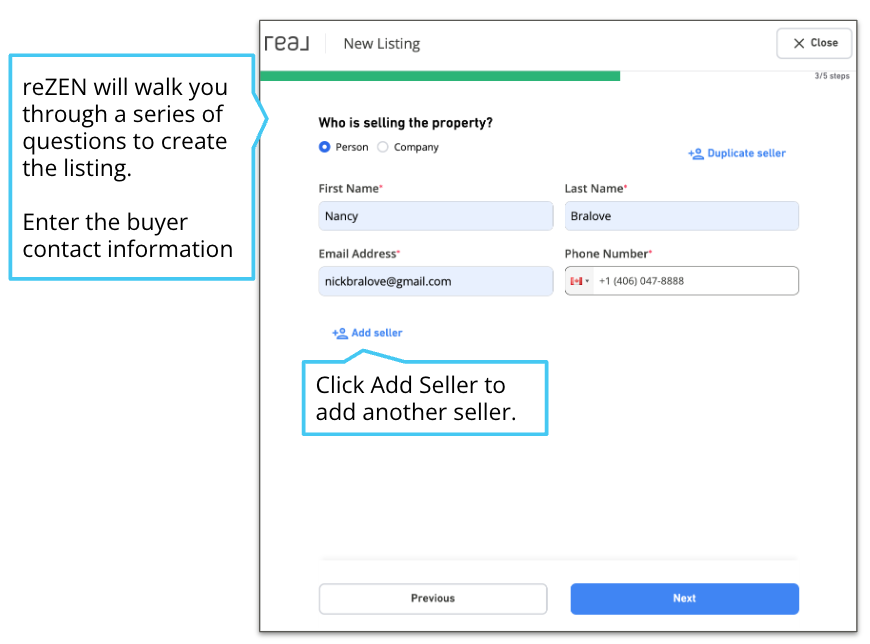 Step 5: Enter the listing owner and any co-agents.
If you are on a team or a transaction coordinator working with another agent, select the agent from the dropdown who owns the listing.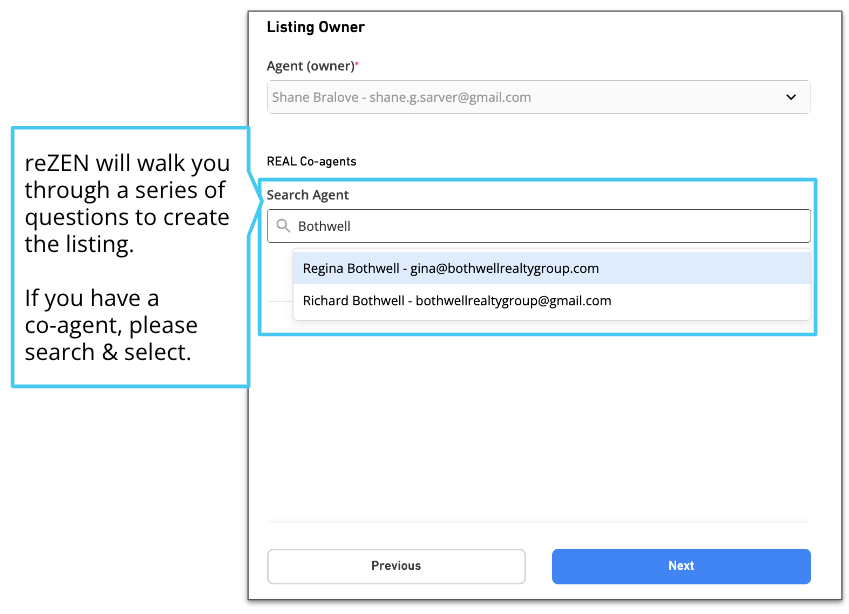 Step 6: Review all the information. Make sure the listing price and commission splits are correct. Then, click Create Listing. Click Yes in the popup.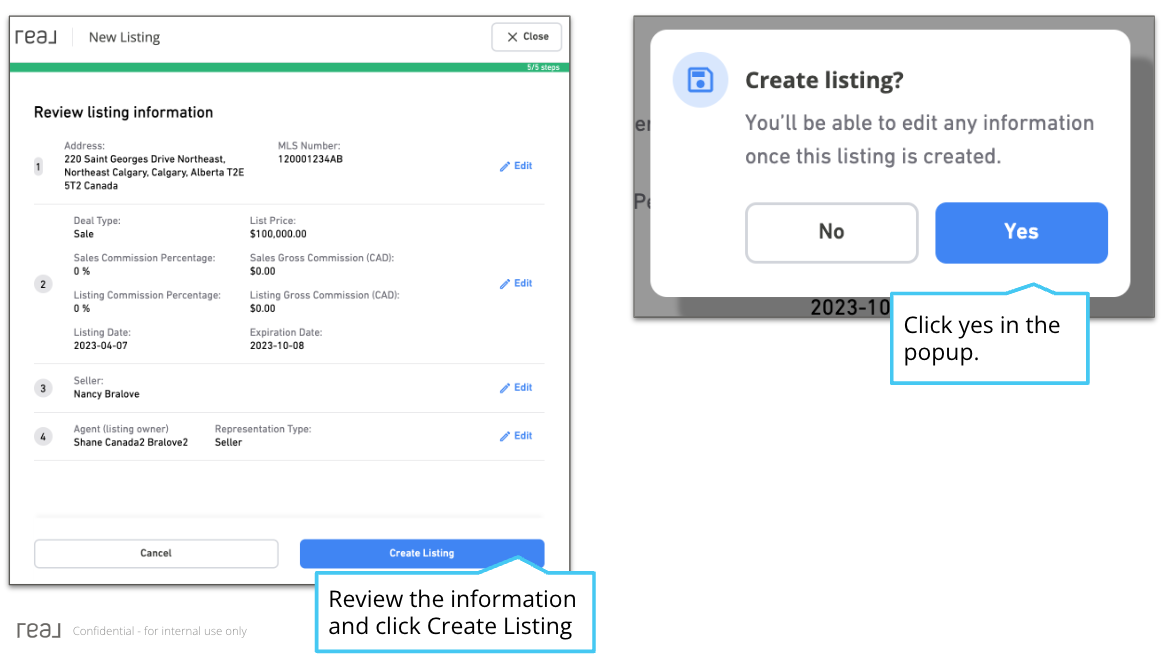 You are done! The system will create the listing in your account so you can manage it's progress. Read below for How to manage your listing.
How to manage your listing:
Once your listing is created, you will have a digital file created for the listing. Here, you can view the Road to Success, Closing Checklist, and all the Details about the listing.
And just like any deal: the status will be in the top right corner, including whether the listing is marked compliant. See How to Upload Documents and How to Get Broker Approval for information on how to stay compliant.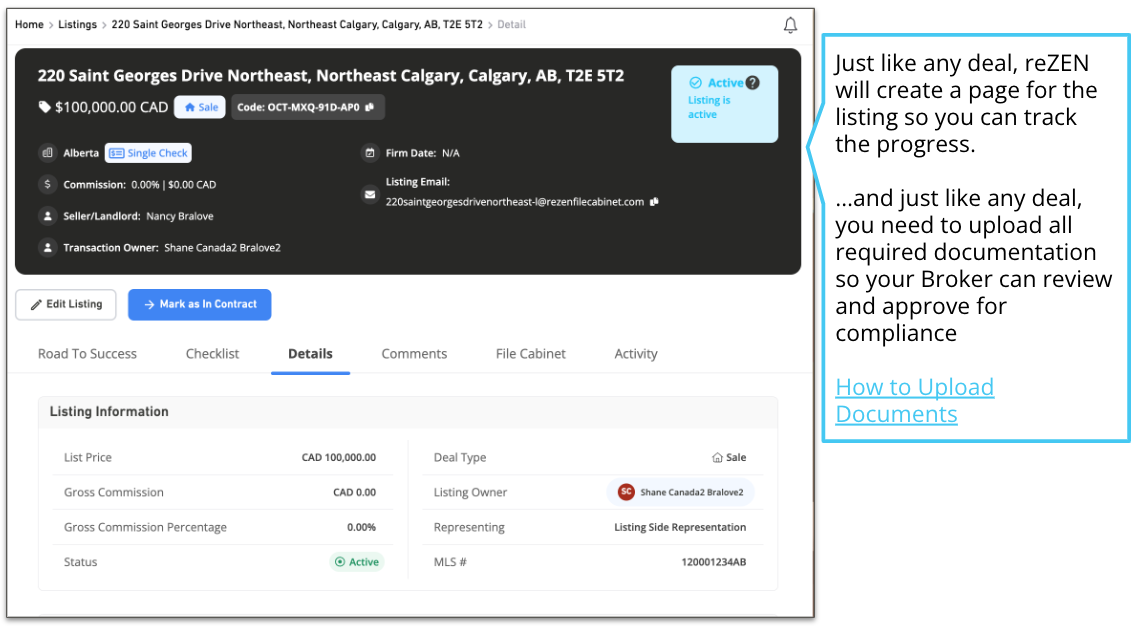 If you click on My Listings on the left sidebar of reZEN, you can see all your listings and their status.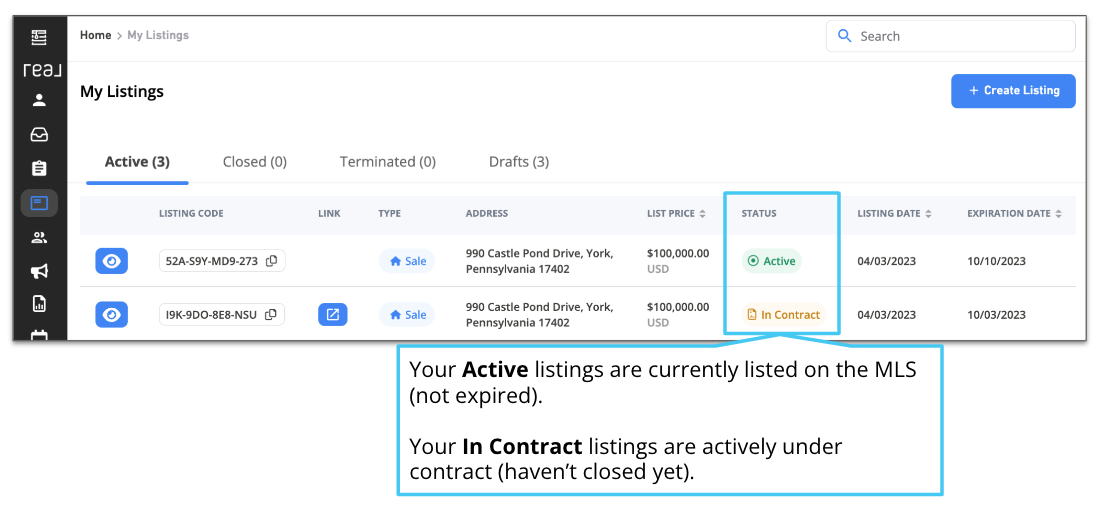 You can click on Road to Success to see the steps to finalize your listing. Listings are pretty easy - just Upload Documents and Get Broker Approval.

Click on Checklist to see all the documents required for the transaction. It's easy to upload documents - just click Upload and add documents from your computer or File Cabinet. Need Help? See How to Upload Documents.
When you upload an item, the listing will turn from Not Started to Pending. Once your Broker approves, it will be marked as Completed.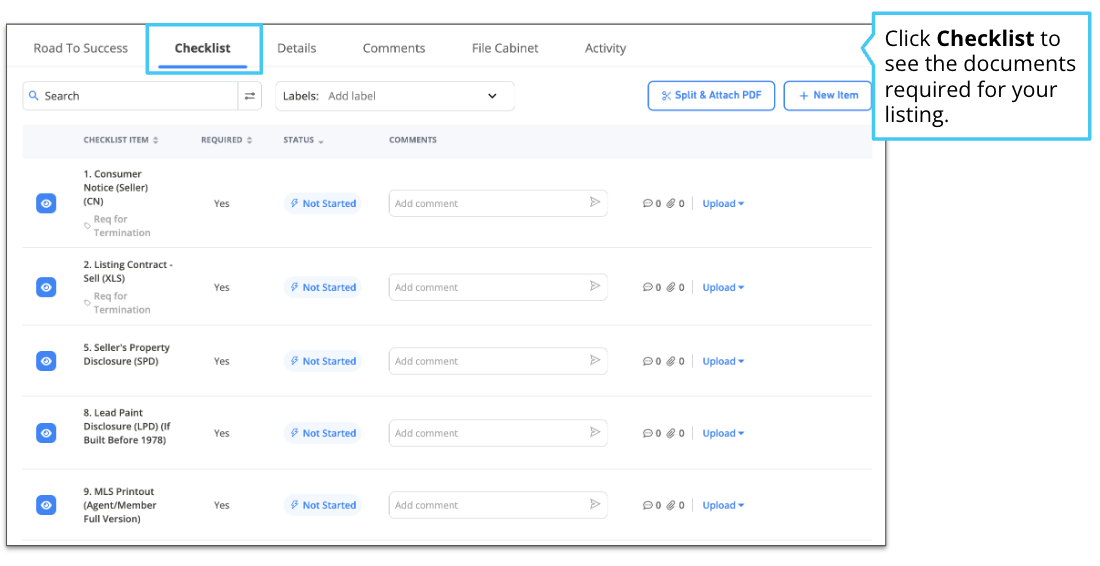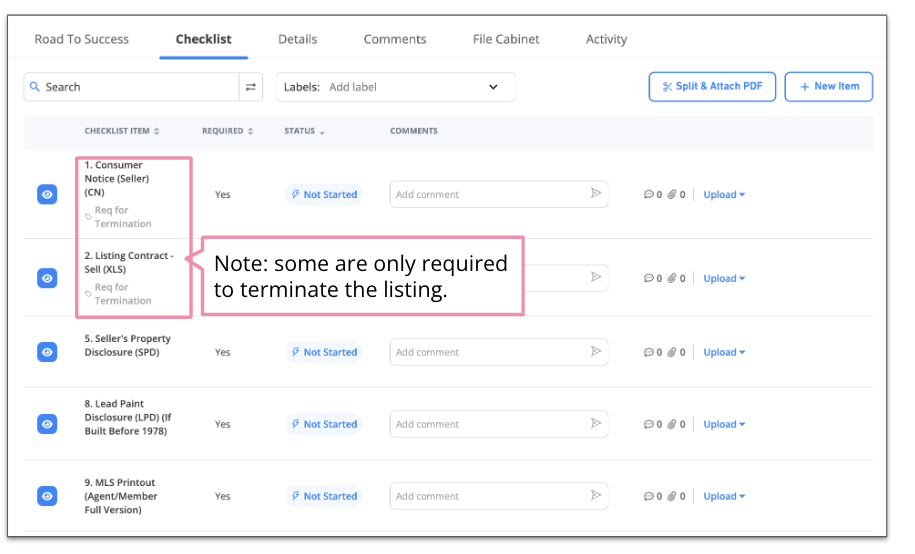 That's it! You are done. When you are ready, check out how to put a listing under contract.