Congrats on getting under contract!
Watch this 5-minute video to see how to put a listing under contract - or keep reading for step-by-step instructions.
Step 1: Click My Listings on the left side of reZEN. Then, click the deal you want to place under contract.

Step 2: Click Mark as In Contract. When you get the popup notification, click Create.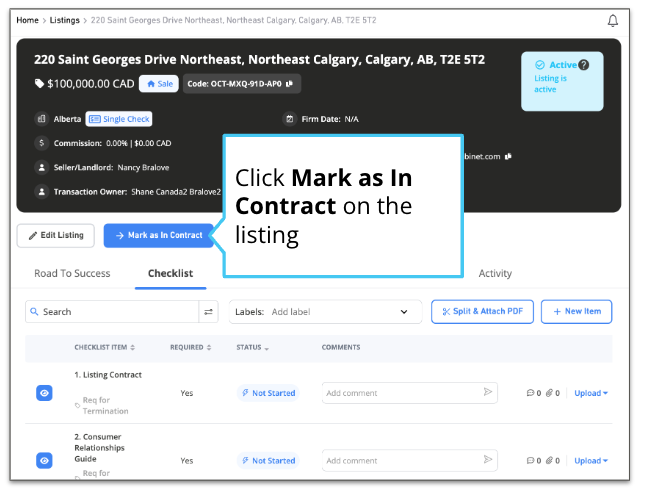 '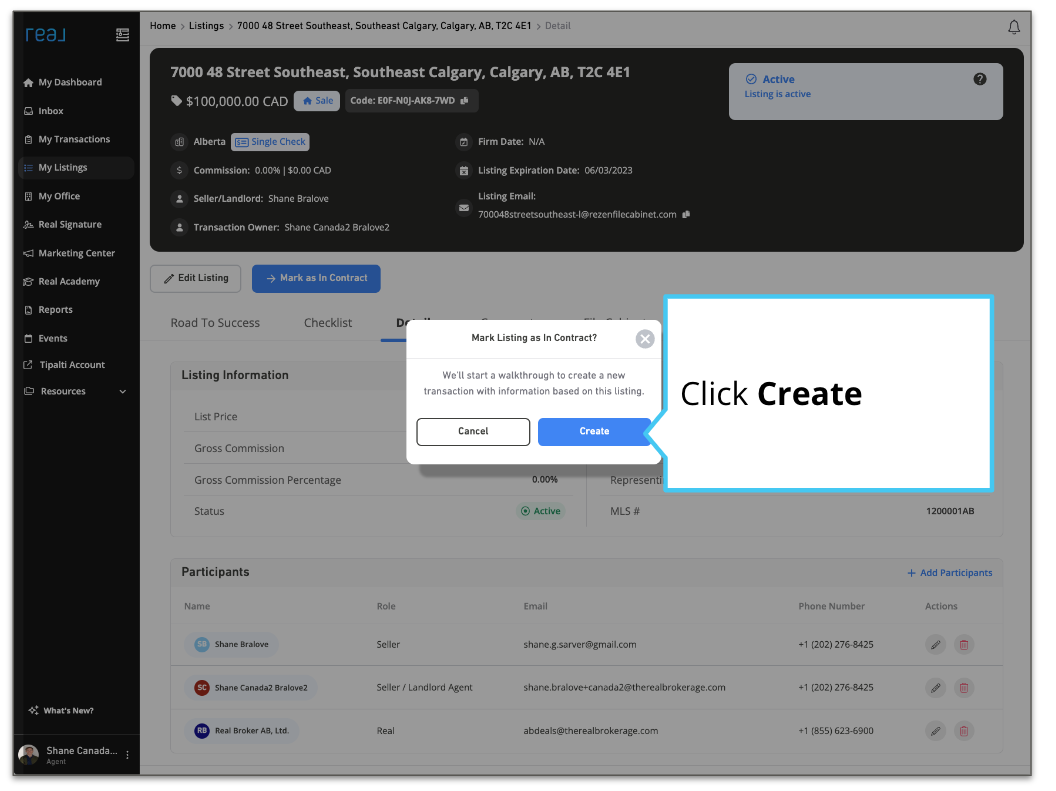 Step 3: reZEN will walk you through some questions to convert the listing to a transaction. A lot of information will be copied over from the listing. Start by confirming the property address and MLS number.
Step 4: Enter the transaction type, price, commission splits, and acceptance and closing dates.
Don't forget to update the sale price based on the final executed agreement. By default, reZEN copies over the list price.

If this is a dual-sided transaction, don't forget to change the representation type.

If you are using a sliding scale commission, use a commission calculator - like the ReallyTrusted Calculator - to calculate the dollar amount owed, then click the toggle () to enter the dollar amount.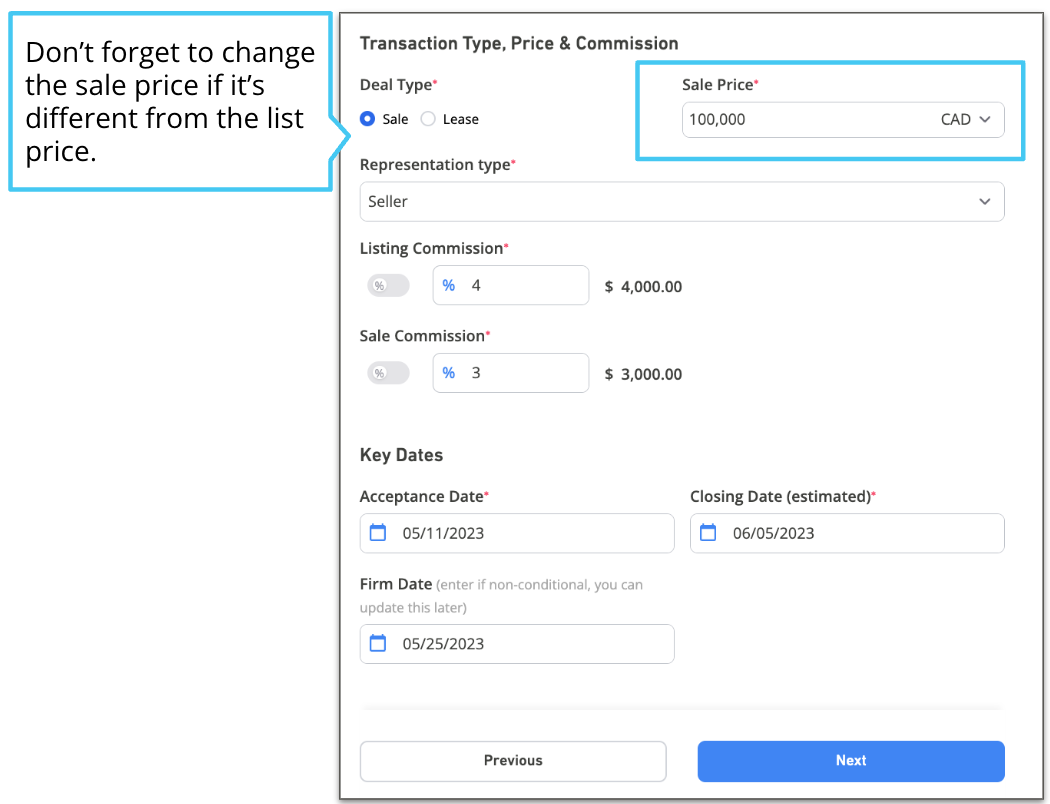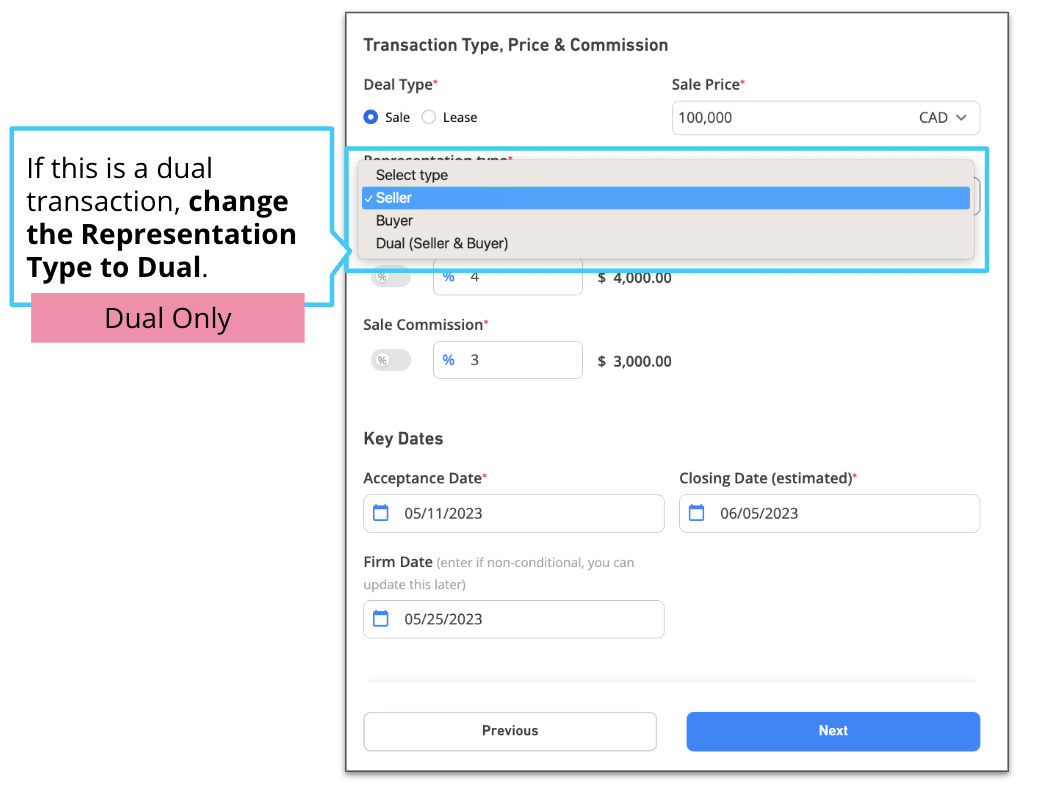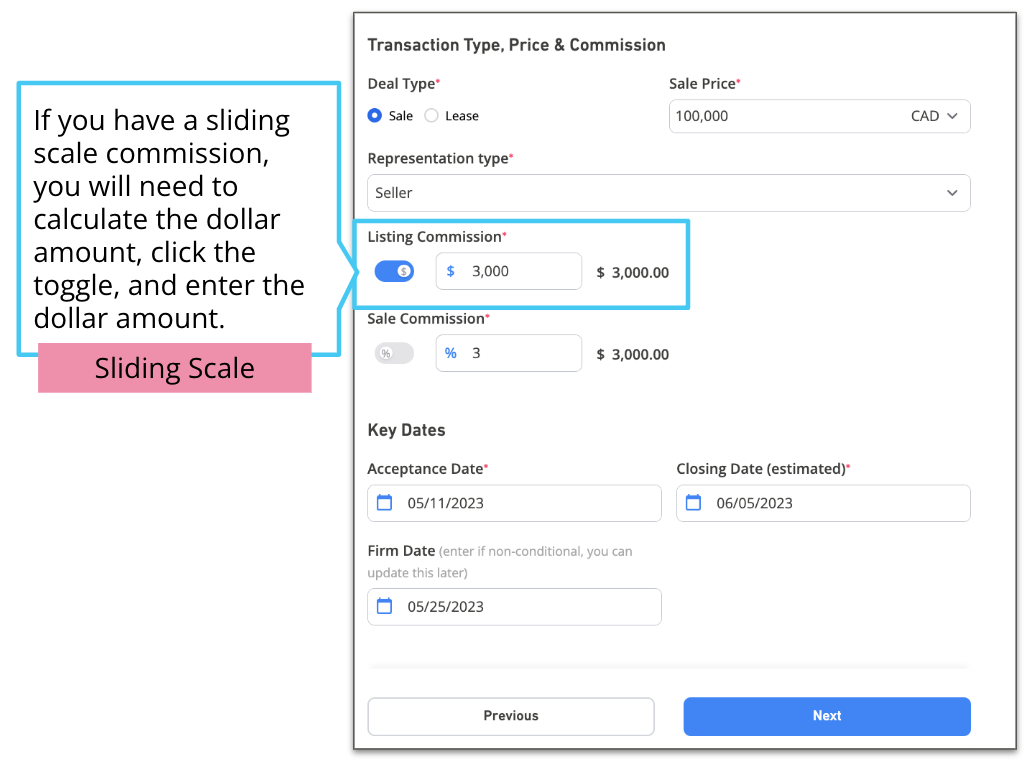 Step 5: Enter the buyer information. The seller information will come over from the listing.
Step 6: Select the Listing Owner & Enter any co-agents to the transaction.
If you are on a team or working as a transaction coordinator on behalf of an agent, select the agent who owns the transaction/client relationship.

If you have co-agents (team members, referrals), search from the dropdown and add them to the deal.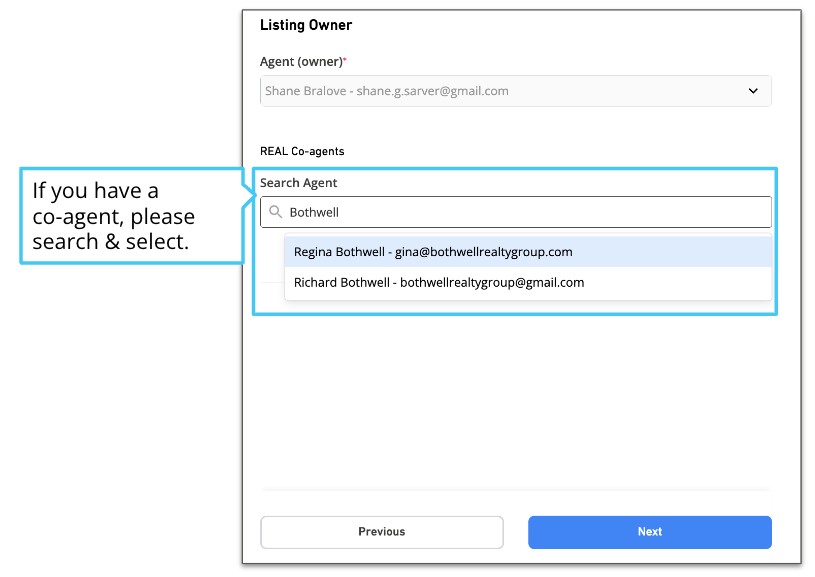 Step 7: Enter the buy-side brokerage information.
If the other side is represented by a Real agent, select Real Agent, search and select the agent in the dropdown.


If this is a dual transaction, you will skip this step.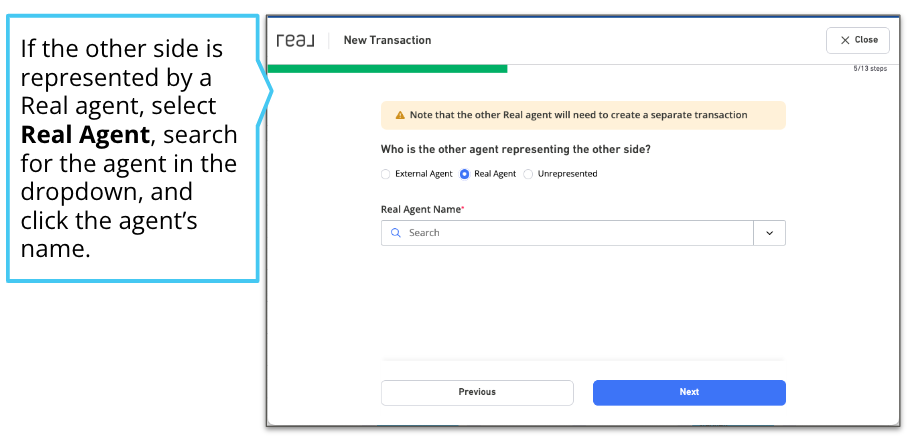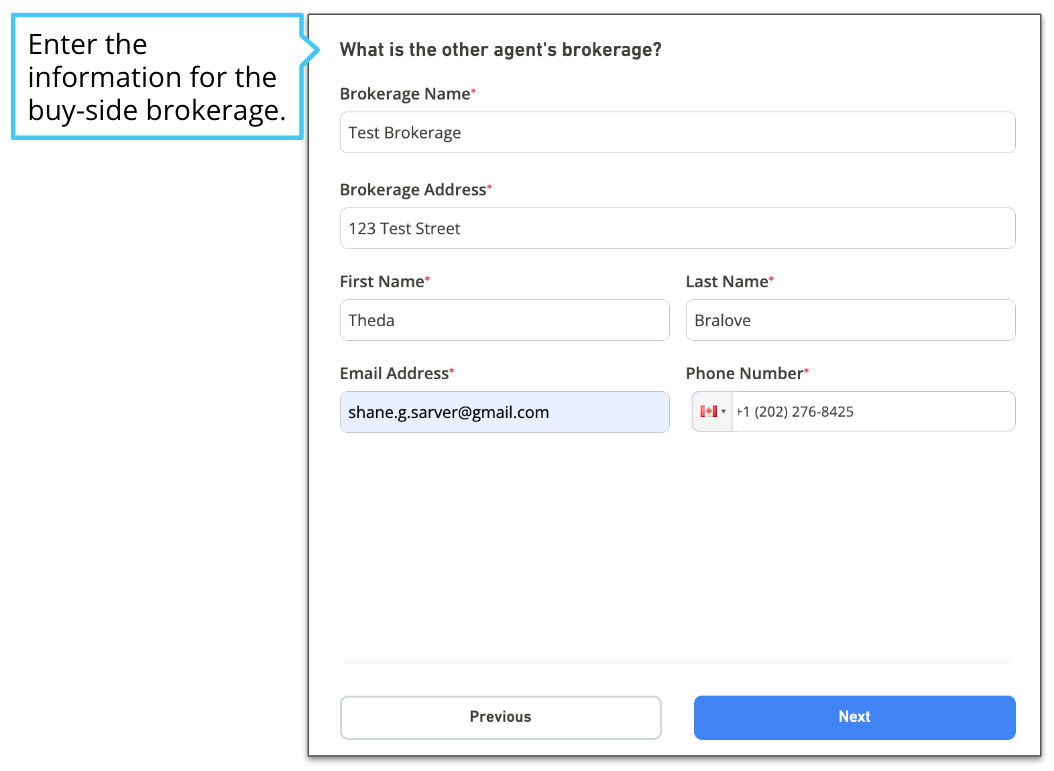 Steps 8-9: If you have a Referral, enter it here.
Step 10: Allocate the total commission.
If you are the only agent on the transaction, just enter 100%

If there are other Real agents, allocate the commission according to your agreement.

If you are a dual agent, split according to the list/buy-side commission breakdown

57% / 43% for a 4% listing, 3% buy transaction

50% / 50% for a 3% listing, 3% buy transaction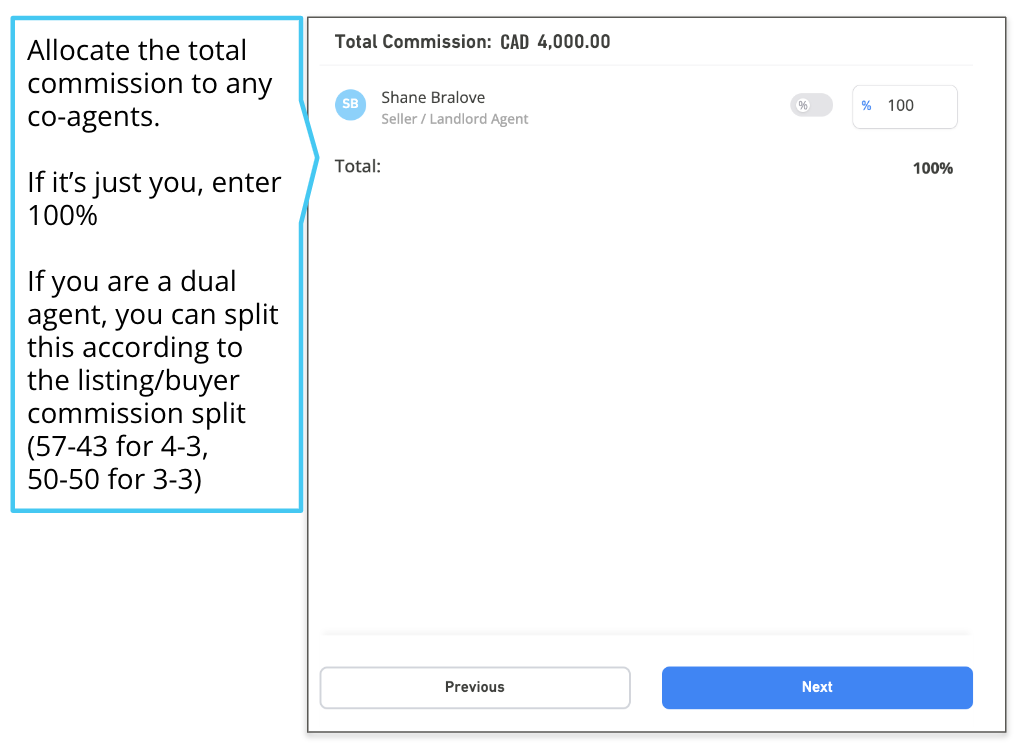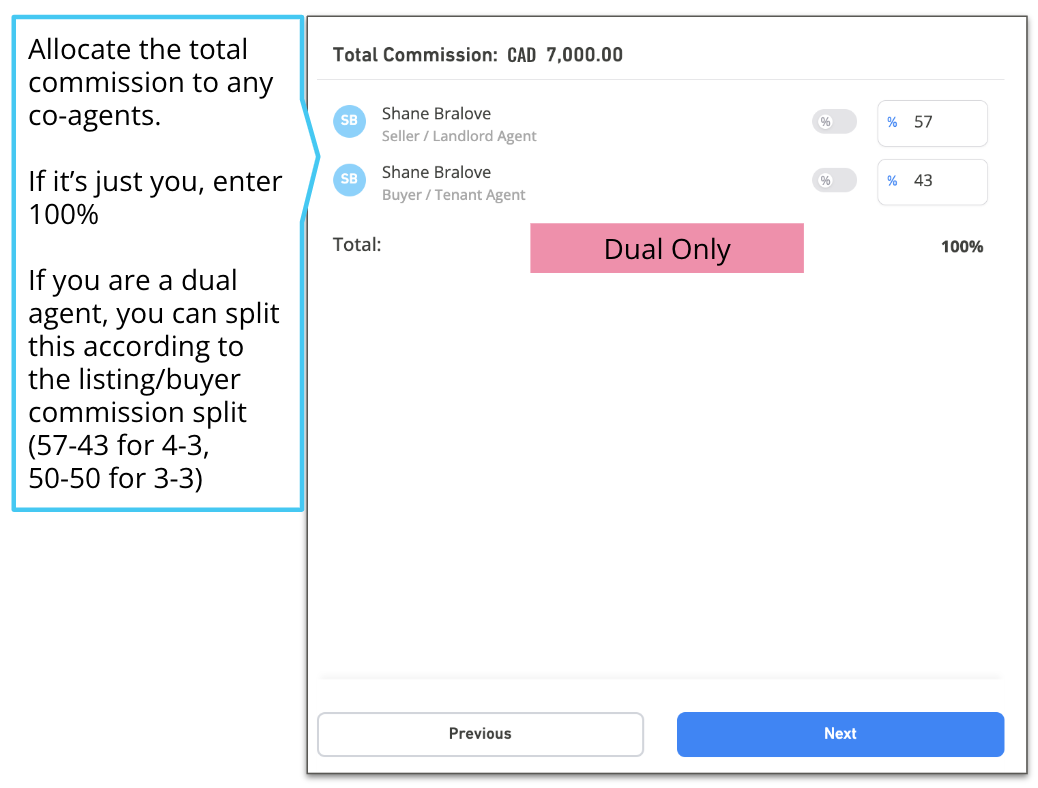 Step 11: If this is a personal deal, please select yes and enter information.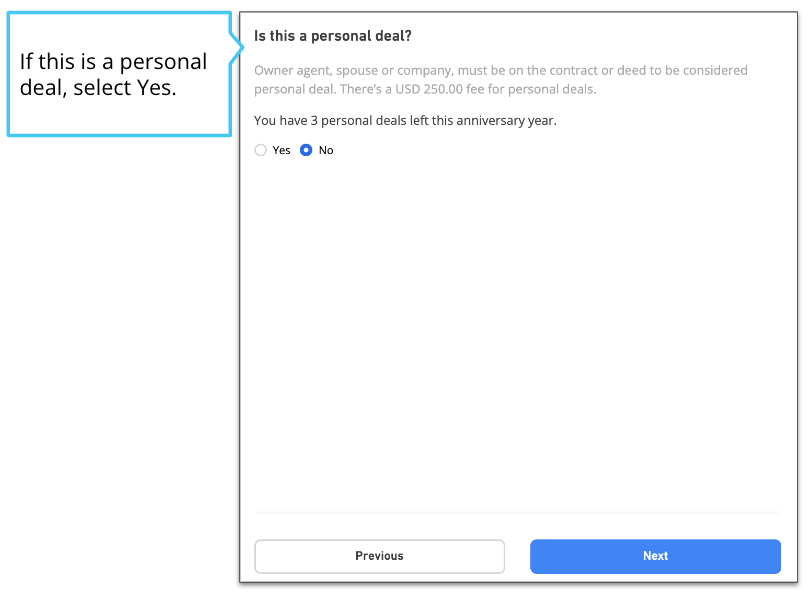 Step 12: If you have fees, rebates, or reimbursements to enter, add them here.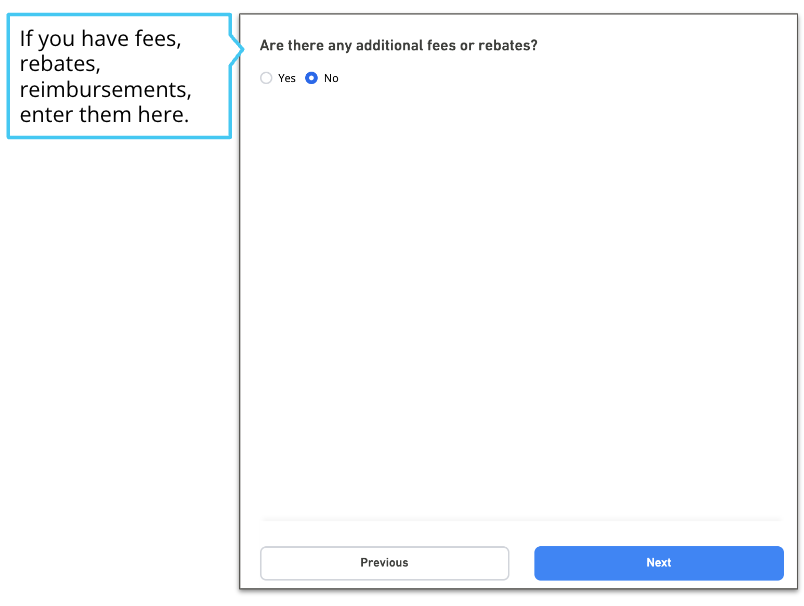 Step 13: Enter the information for the seller's lawyer and click Next.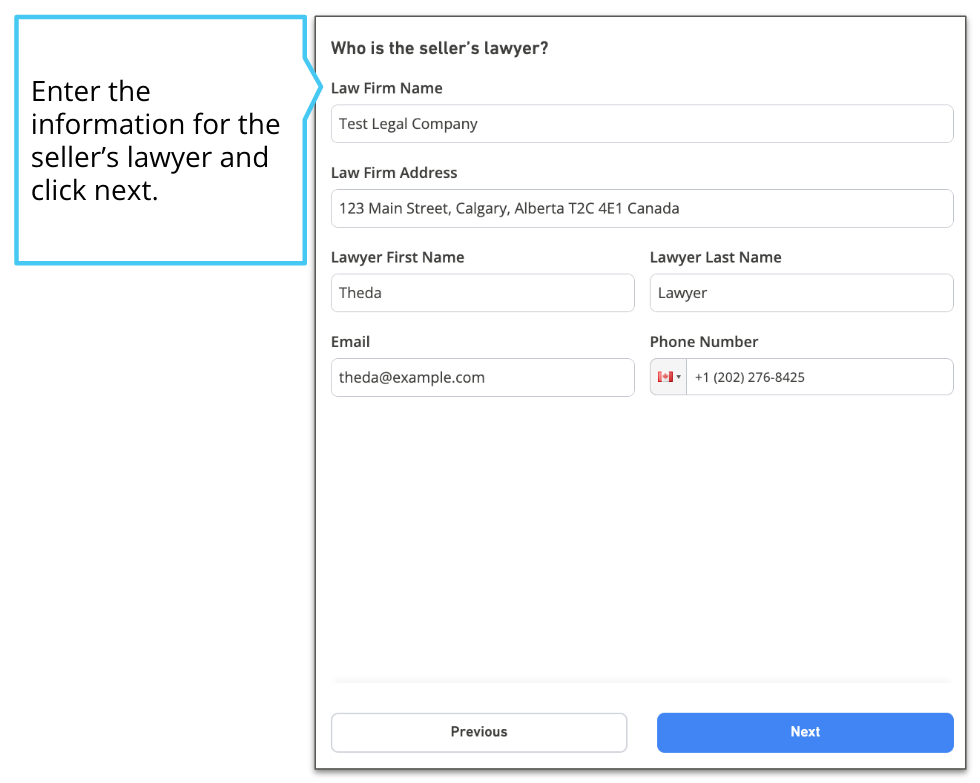 Step 14: Enter the information for the buyer's lawyer and click Next.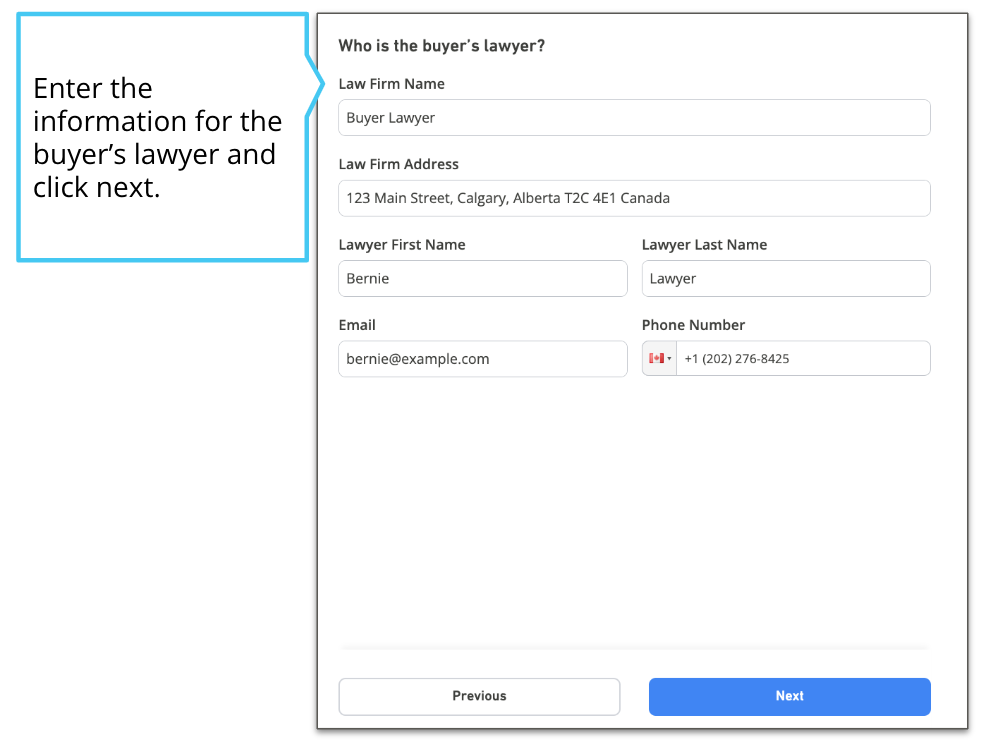 Step 15: Let us know who will receive the commission document and process the commission cheques.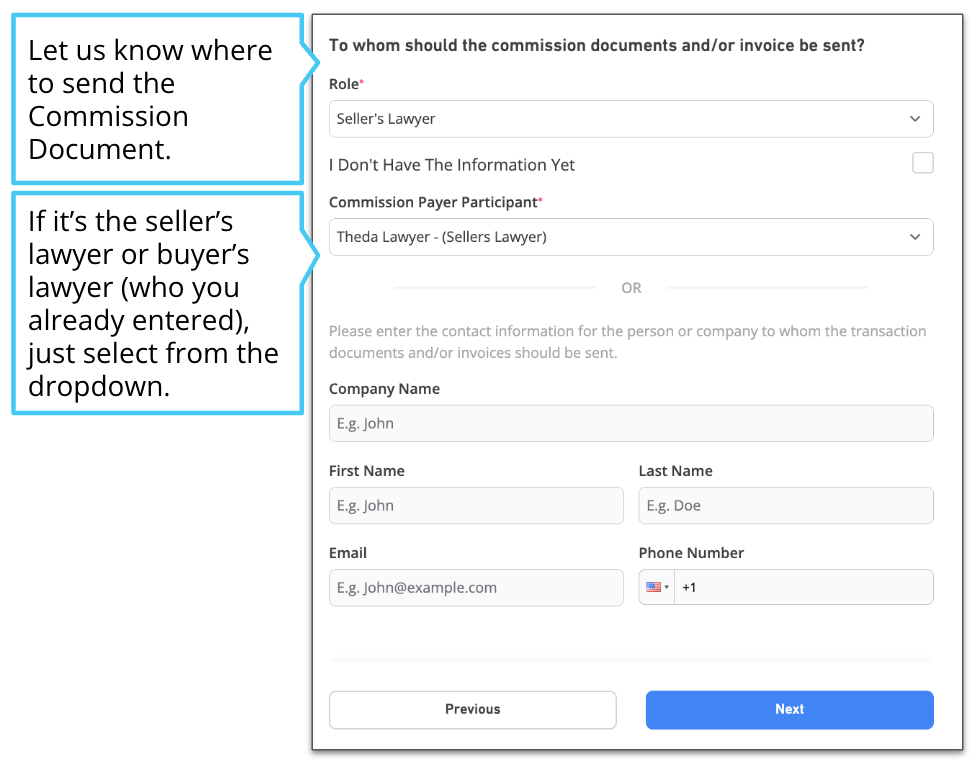 Step 16: Review all the information and click Create Transaction
Remember to confirm the Sales Price - it should match the executed Purchase / Sale Agreement.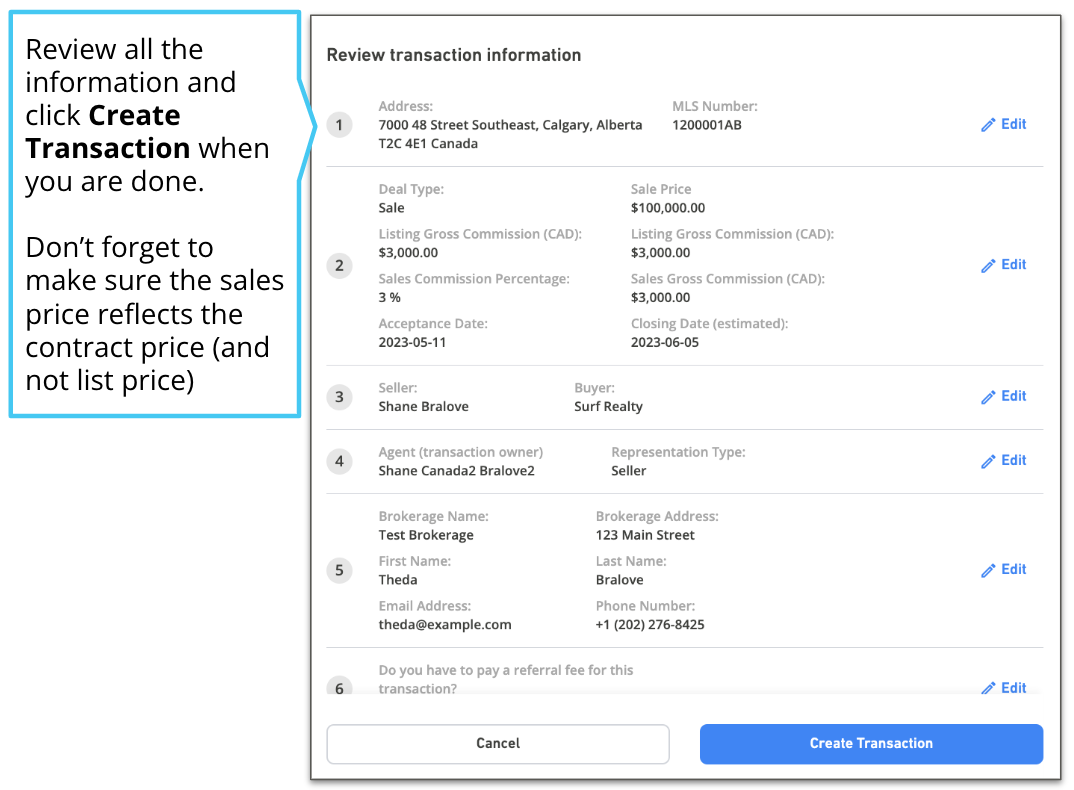 That's it! You're Done! Now that your listing was converted to a transaction, you can Upload your Transaction Documents.