Once Real receives funds from the commission payer, we will confirm funds on the transaction and remit payment to you.
As a reminder, before we can pay you, the following must be completed:
Our team cannot pay you until we receive the commission funds. Please encourage the commission payer to use an electronic payment method as any cheques that are mailed are subject to the Canada Post delivery scheduled and delays.
Any cheques sent by Canada Post are subject to delays with Canada Post. Mailed Cheques can take 10 business days to be received and deposited.

Please encourage the commission payer to use an electronic method - see Step 7: Close & Wait for Commission Funds - Canada for details.
If a cheque was mailed and it has been more than 10 days, please ask the commission payer for a copy of the cheque, the mailing address, and to confirm the date the cheque was sent and contact supportcad@therealbrokerage.com.
You will see this on your transaction when we have received funds: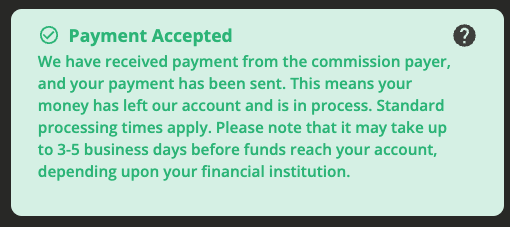 Once we receive the funds from closing, our team will balance the funds received with what was owed in the transaction and issue payment to you. We process 90% of our transactions within 24 hours. You will see this status when we have processed your payment:

Once we process your transaction, the funds will be transferred from our bank account to yours. Expect 3 - 5 business days for the funds to be deposited into your account, based on bank processing times.
You can click on the Outgoing Payments tab on the transaction to see:
Amount paid

Date payment made

Confirmation code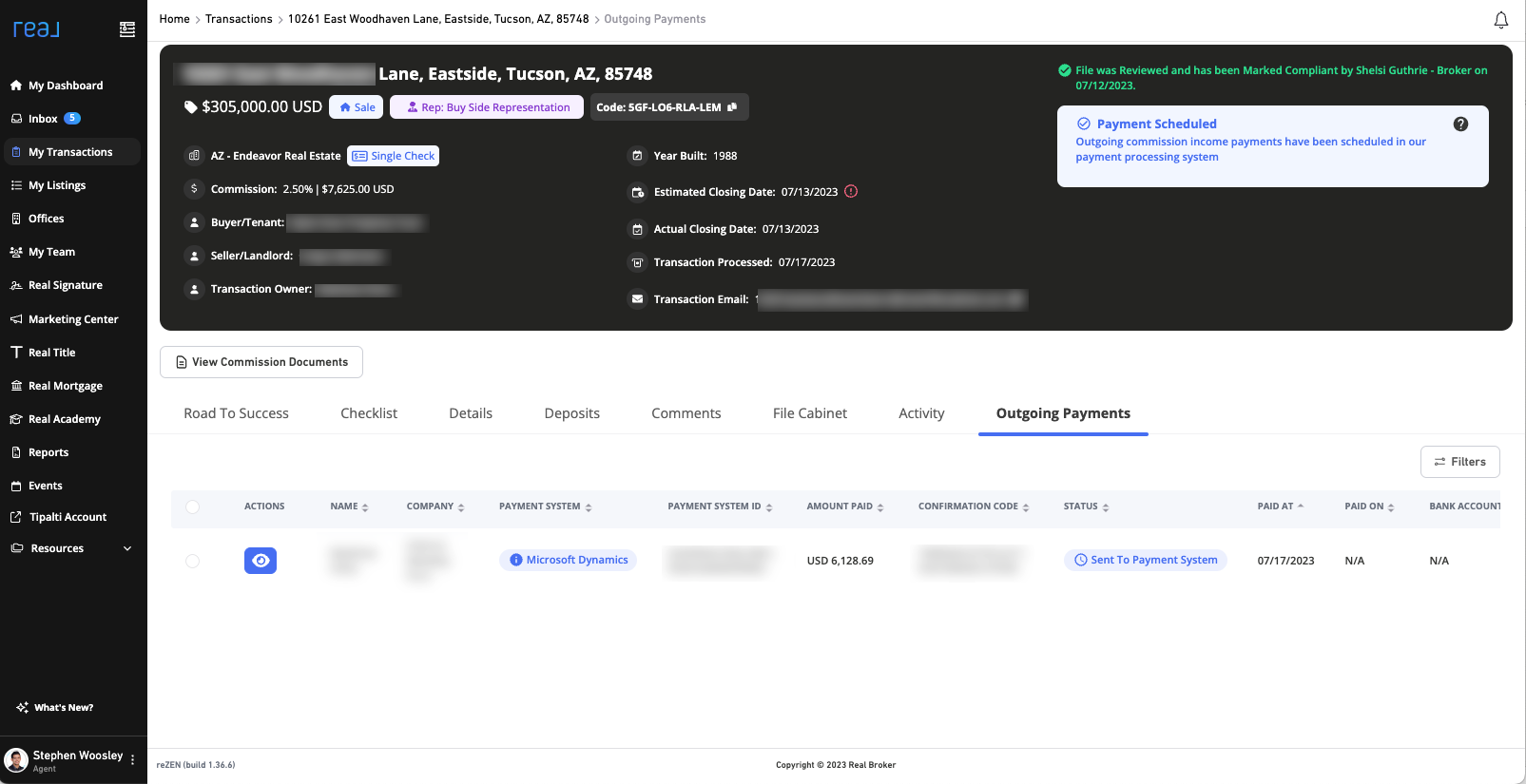 If you have questions about a payment, you can reach out to your payments team:
Please note: if our team has the commission funds, we will process your payment as quickly as possible. If our team has not received the commission funds, we must work with you and the commission payer to locate the funds so we can process your payment.