Congrats on that signed Purchase Agreement! Once you are done celebrating, we need to get the deal into reZEN to manage the deal process. You must enter the deal no later than

2 days

after the agreement is signed.
If you are trying to enter a listing or refer a client to another brokerage, the process is a little different. Check out these articles:

How to Enter your Deal in reZEN
It's easy to add your deals to reZEN (the Real App) - and once you enter your deal, the Road to Success & Checklist make it easy to manage the transaction process.
Check out the video below to get a step-by-step walkthrough. You can keep reading for screenshots and detailed instructions.
Get started by logging into reZEN, click My Transactions on the left side, then click + Create Transaction in the top right corner.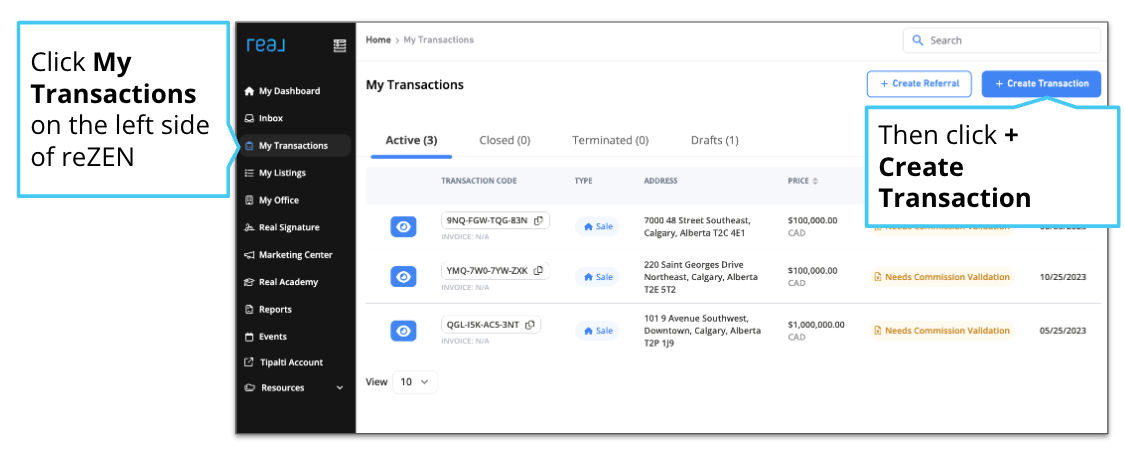 STEP 1. Prompts will walk you through a couple of steps. Start by entering the property address and MLS Number then click Next.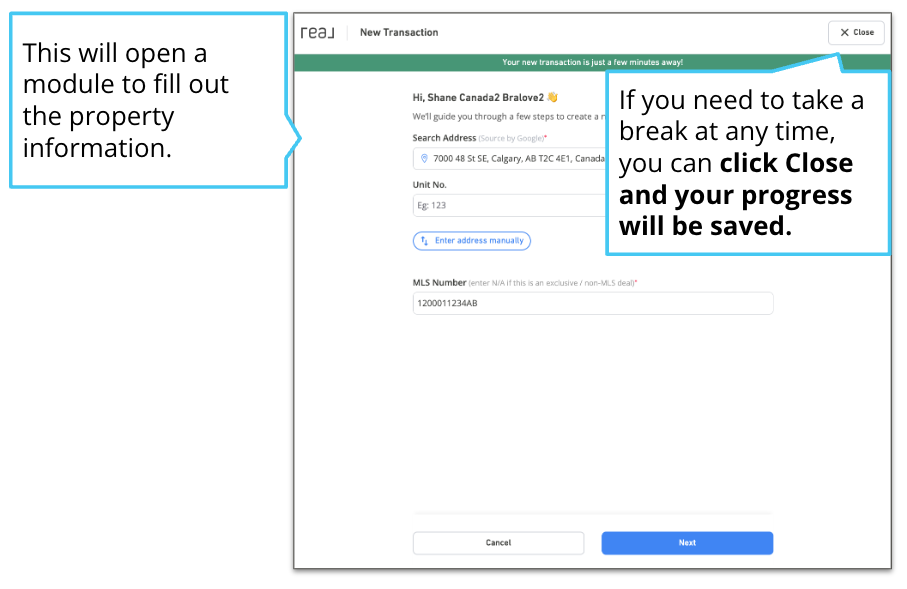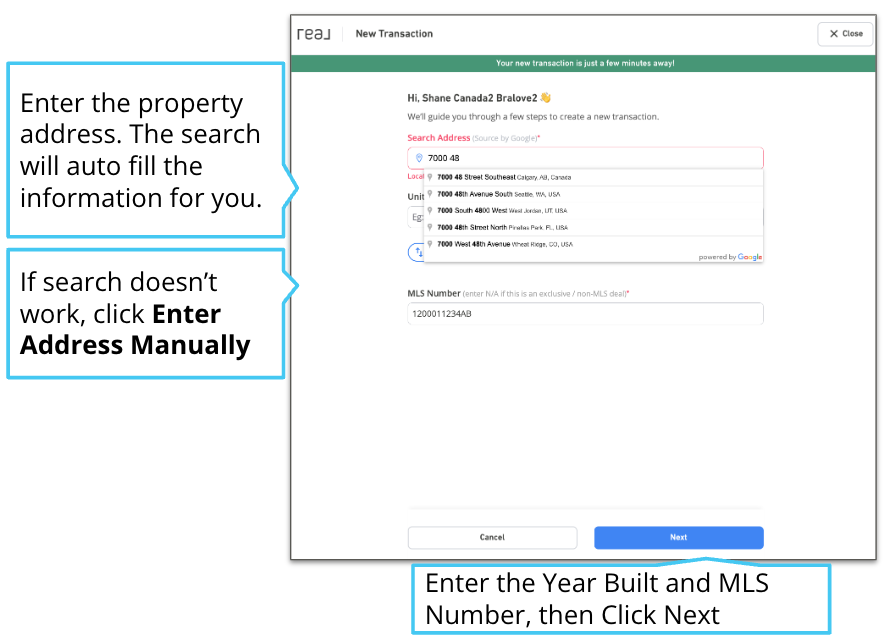 Step 2: Enter Deal Type, Sale Price, Listing Commission, Sale Commission, Acceptance Date, and Closing Date. Then click Next.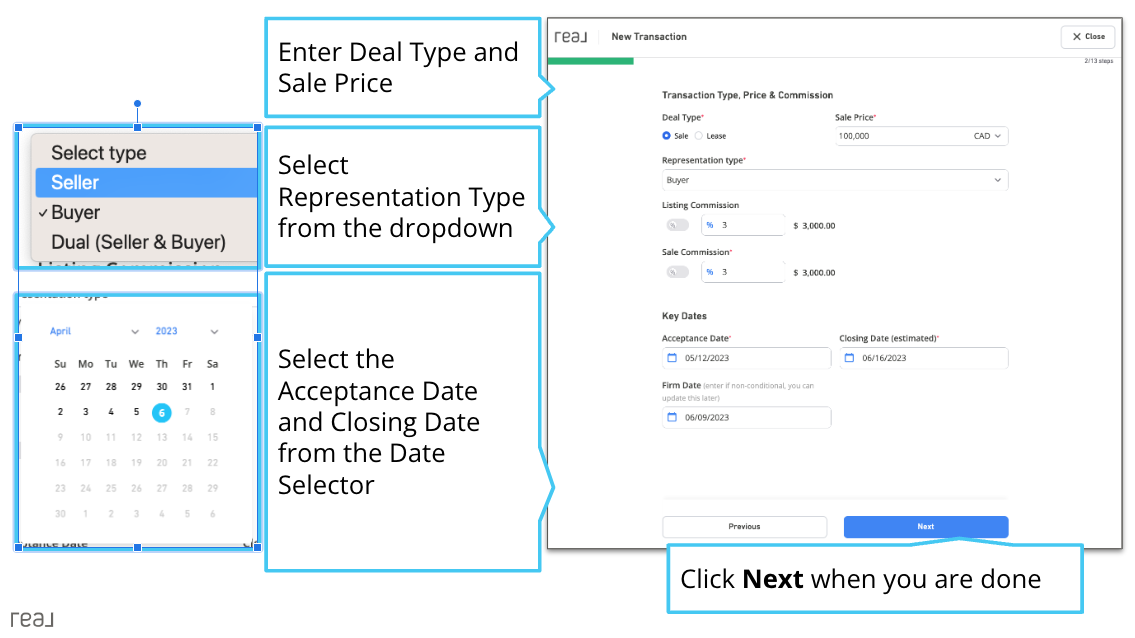 Step 3: Enter the Buyer & Seller Contact Information and click Next.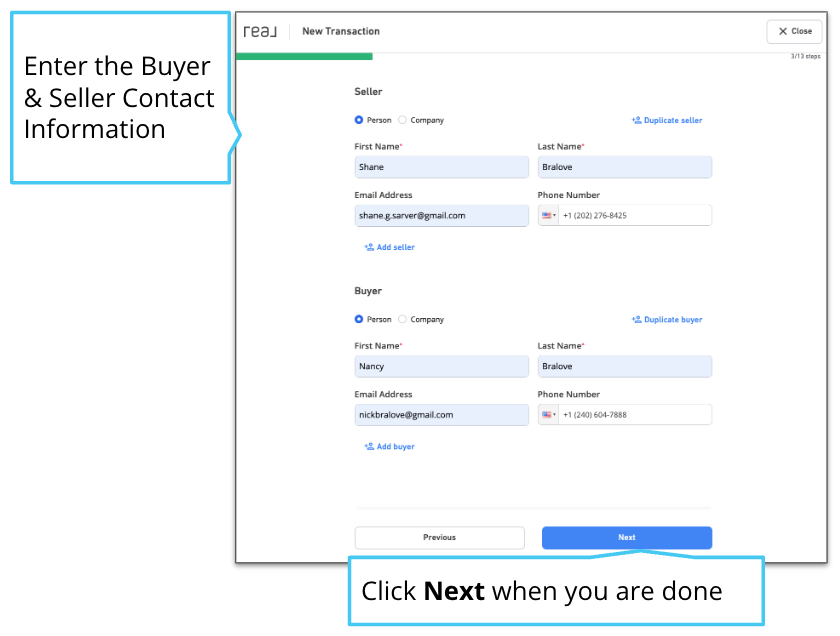 Step 4: If you are working with anyone on this deal, you can enter them here. If you are on a team and entering this transaction on behalf of a team member, you can select the transaction owner from the top dropdown.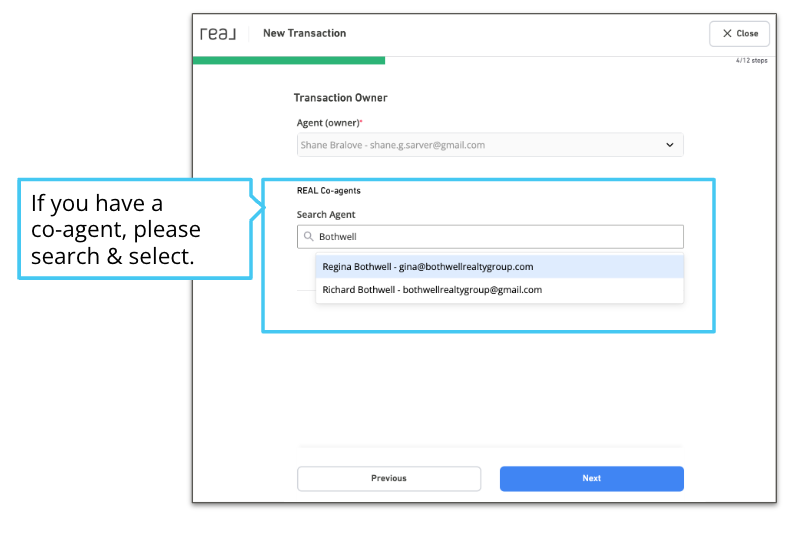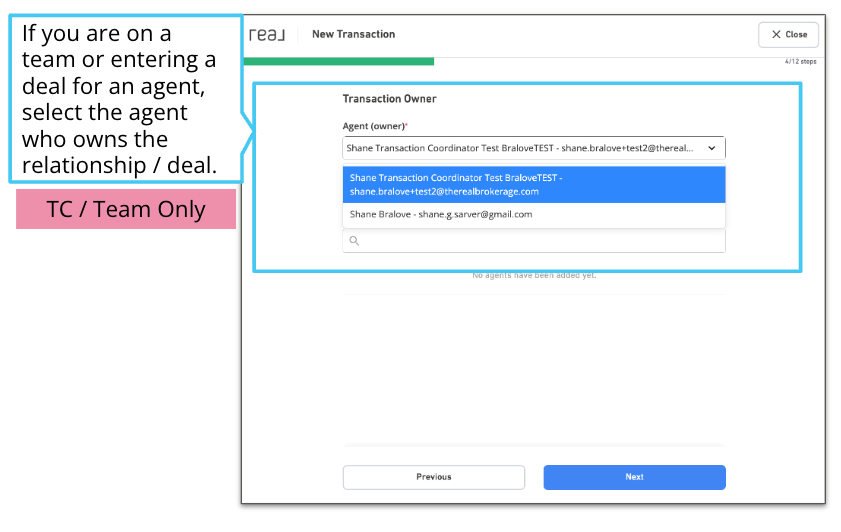 Step 5: Enter the information for the other side's brokerage, then click Next. If the other side is represented by a Real agent - select Real Agent, search in the dropdown, then click the agent's name. This will save you time and help our team process your transaction faster.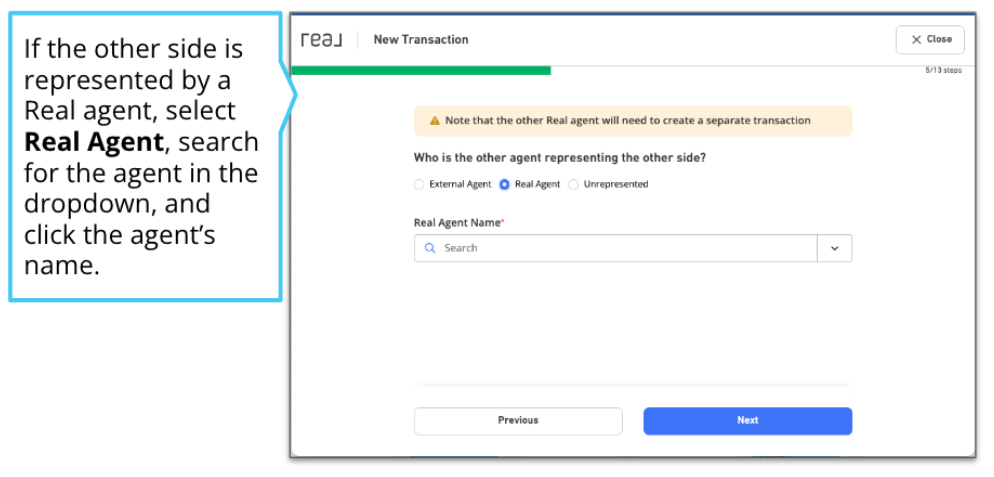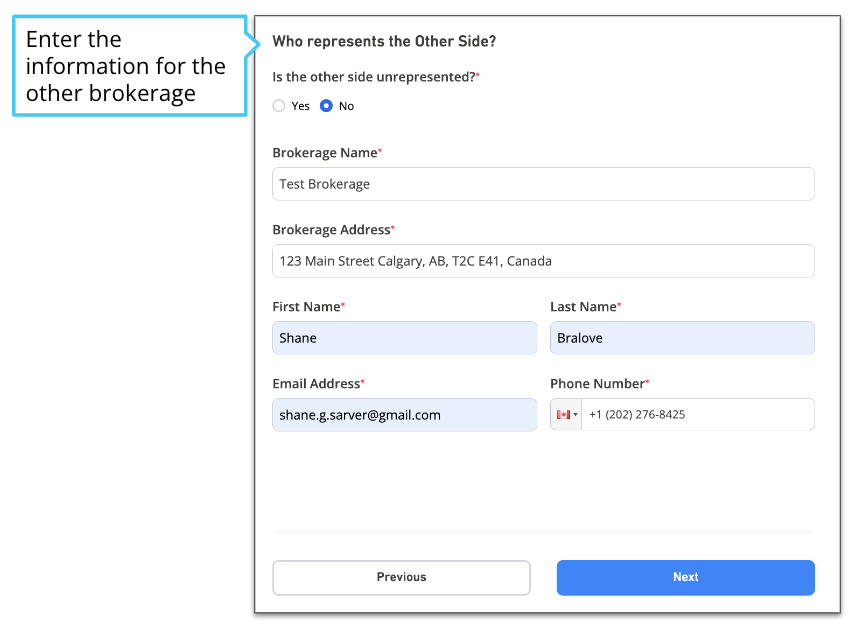 Step 6 & 7: If you have a Referral, enter it here.
Step 8: If you have any co-agents, please allocate your commission here. If it's just you on the deal, enter 100%.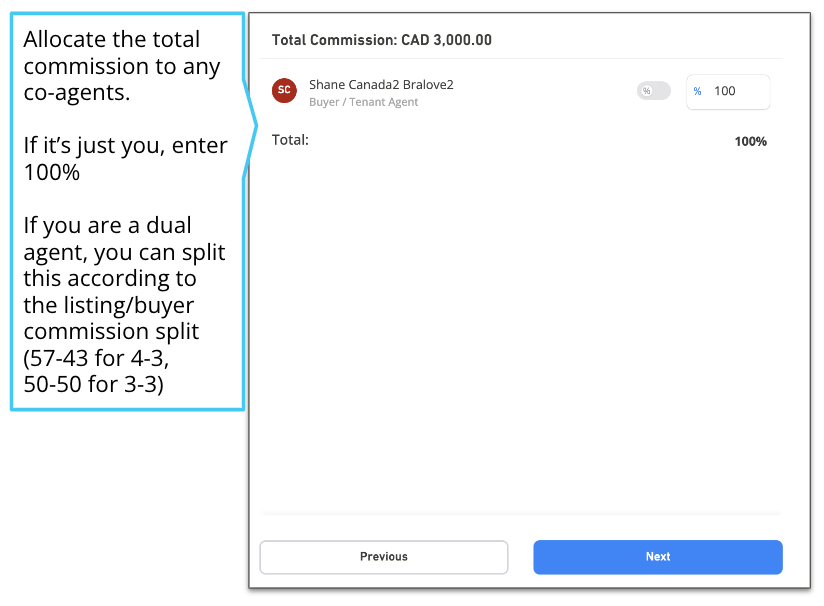 Step 9: If this is a personal deal, select Yes. Otherwise, keep No and click Next.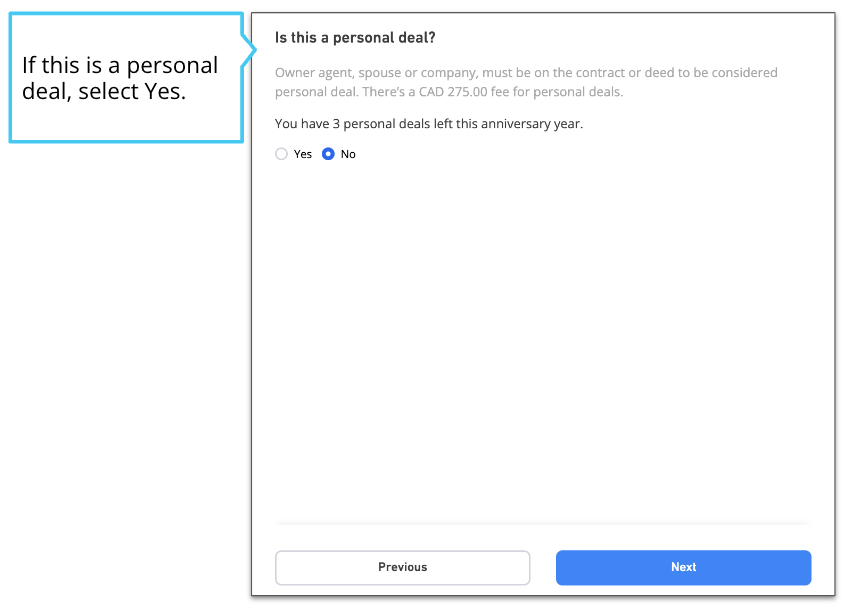 Step 10: If you have fees, rebates, reimbursements, enter them here.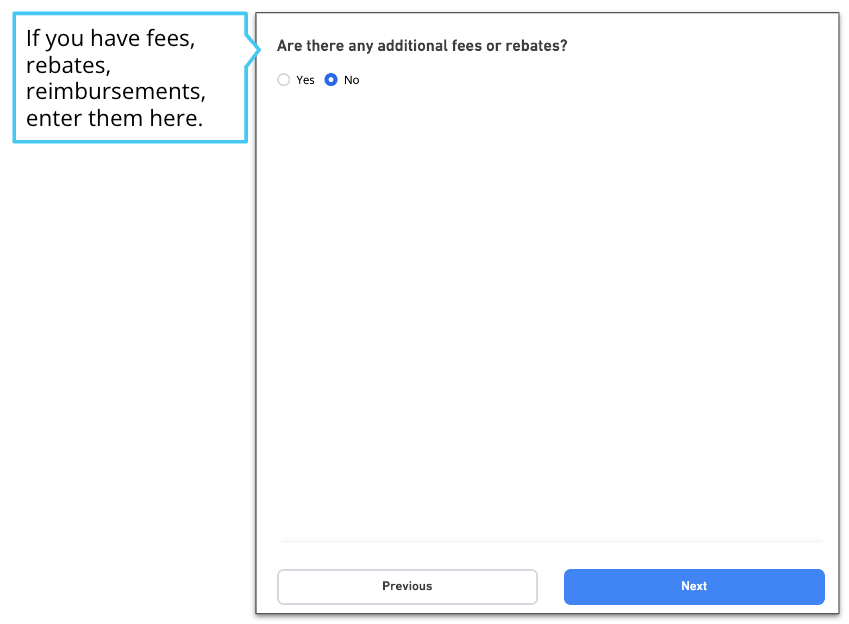 Step 11: Enter information for the Seller's Lawyer. Then click Next.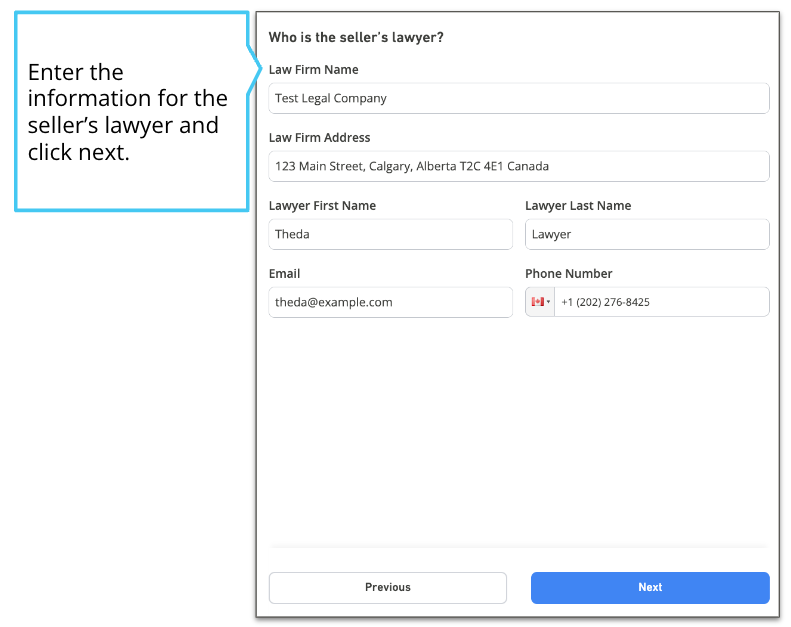 Step 12: Enter information for the Buyer's Lawyer. Then click Next.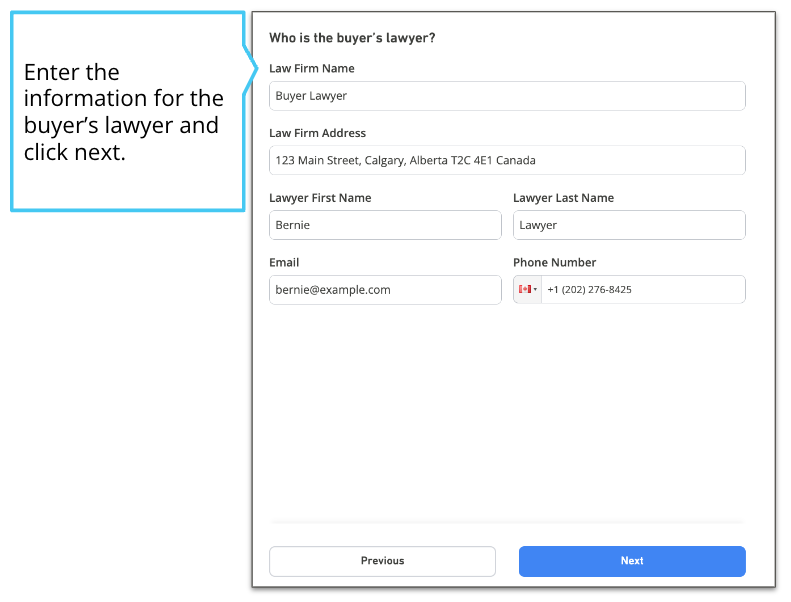 Step 13: Please indicate who should receive the commission document. You can select the person from the dropdown menu, then click Next.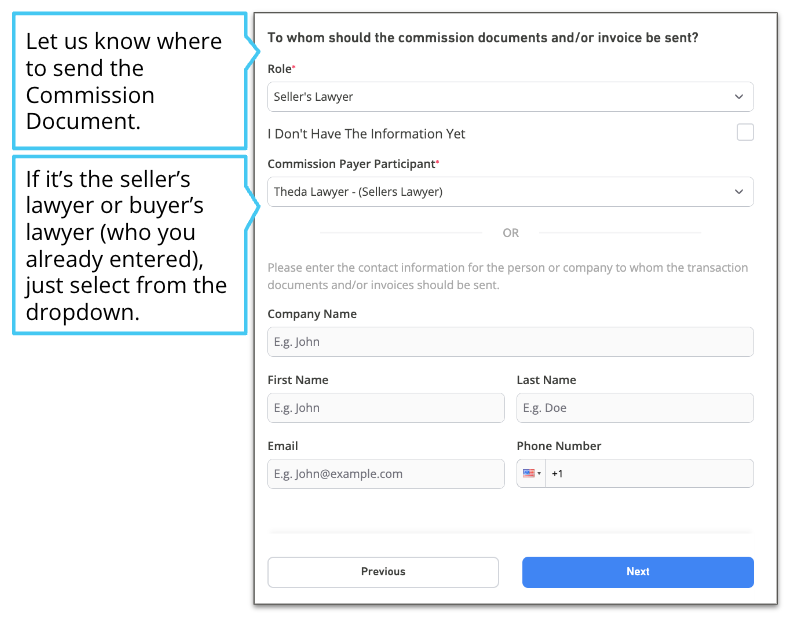 Step 14: Review all the information, then click Create Transaction.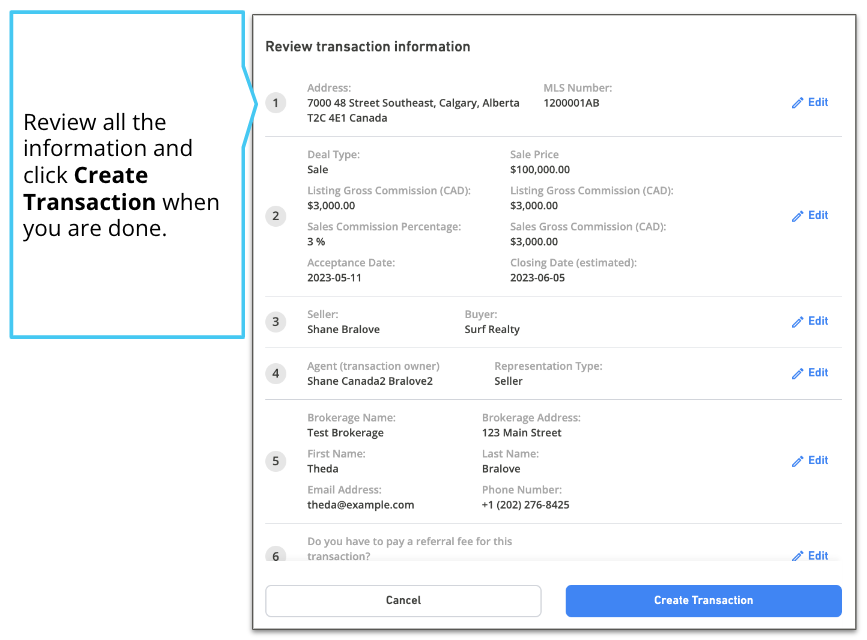 That's it! You are done. Once you've entered the transaction in reZEN, go to Step 2: Upload Documents to Checklist (Canada)
Need to make a change? No Problem!