Every Real Agent has a reZEN Agent Profile. Check out some of the features:
How to access your profile: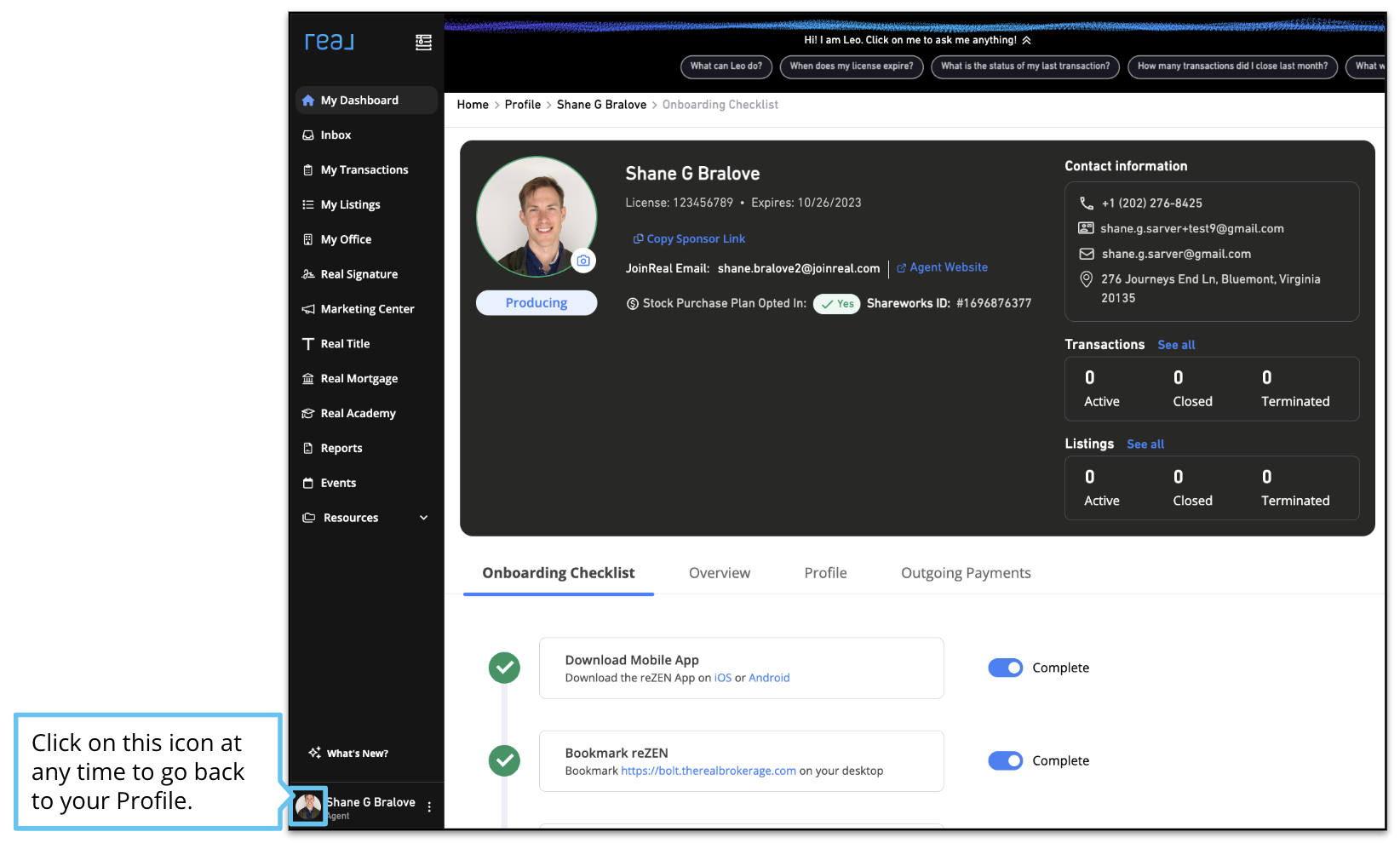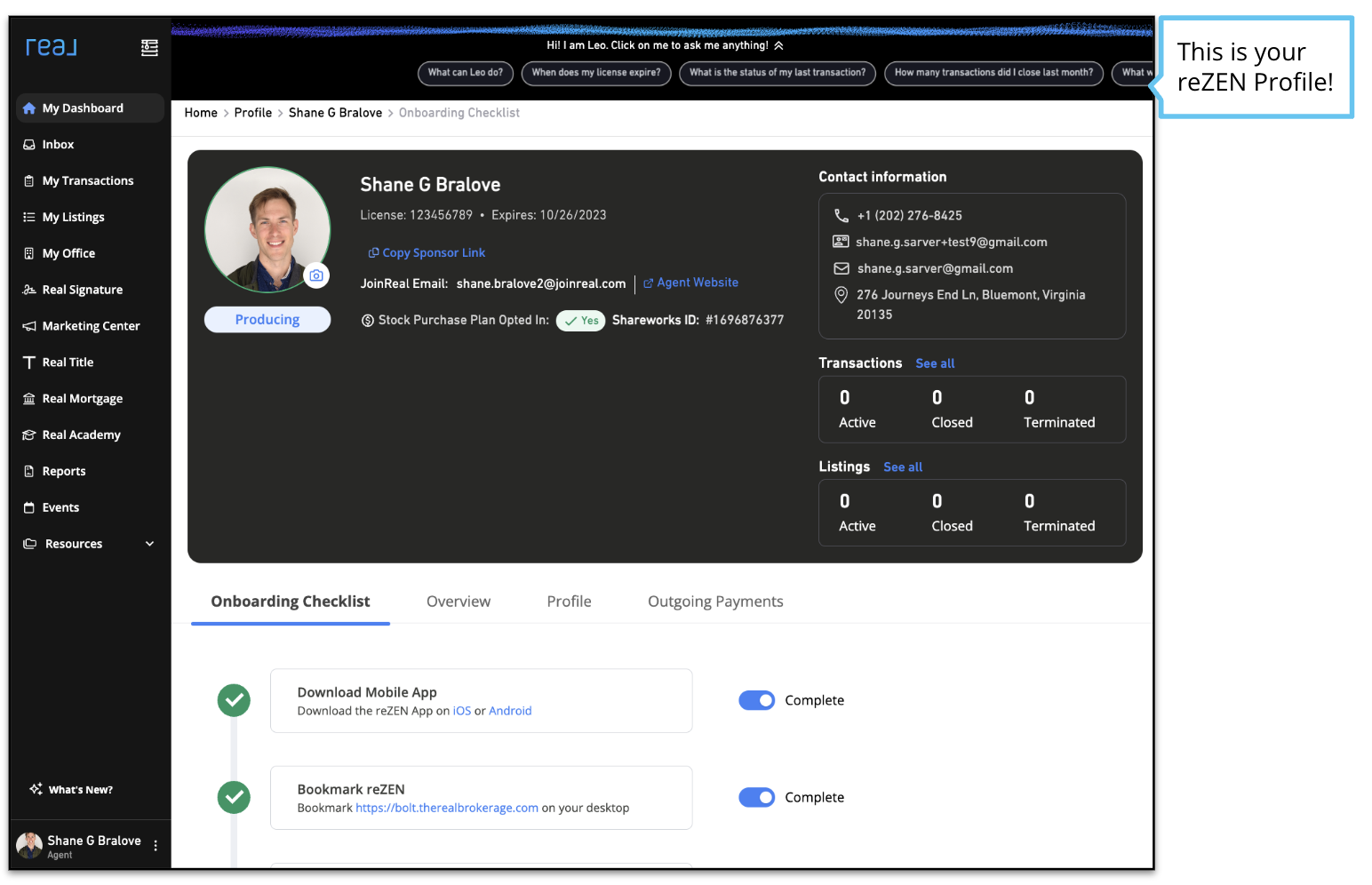 Onboarding Checklist
When you first join, you'll get an Onboarding Checklist to help you manage your key onboarding tasks. Learn more: How do I access my Onboarding Checklist?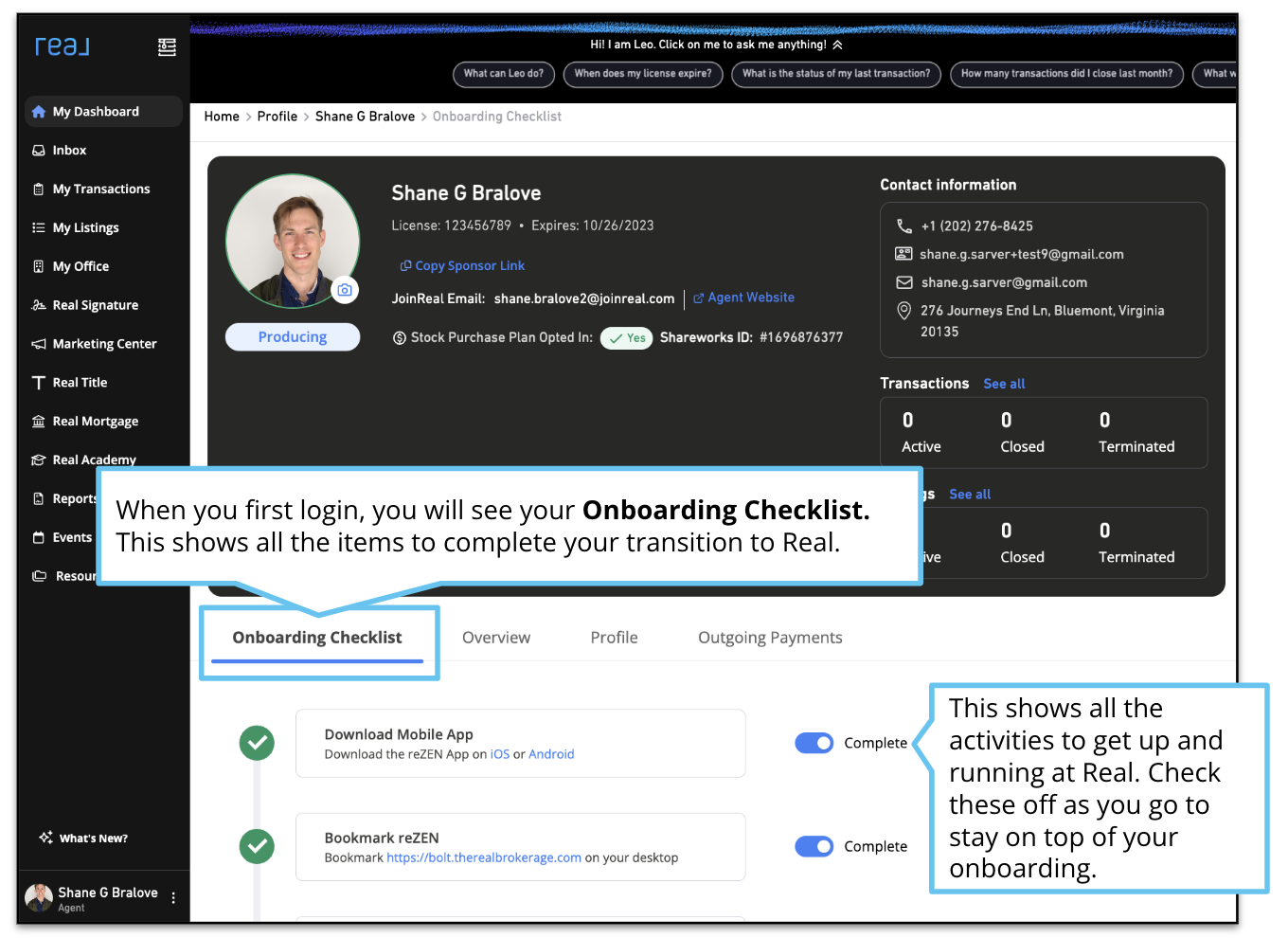 Overview
Click Overview to see your key stats:
Track your production income & cap progress
If you are participating in Revenue Share, see your Network & Earnings
View / Edit your Tax Information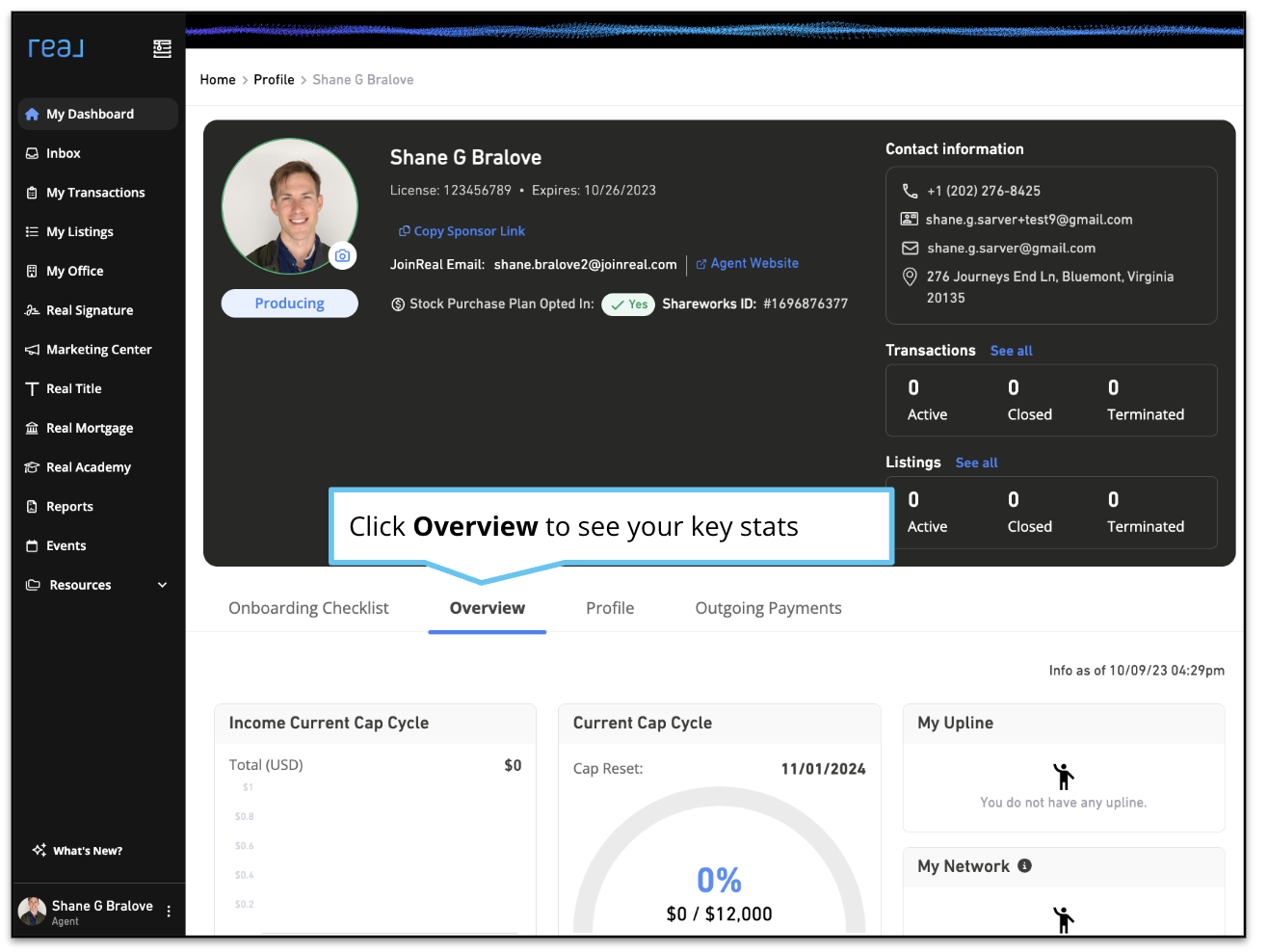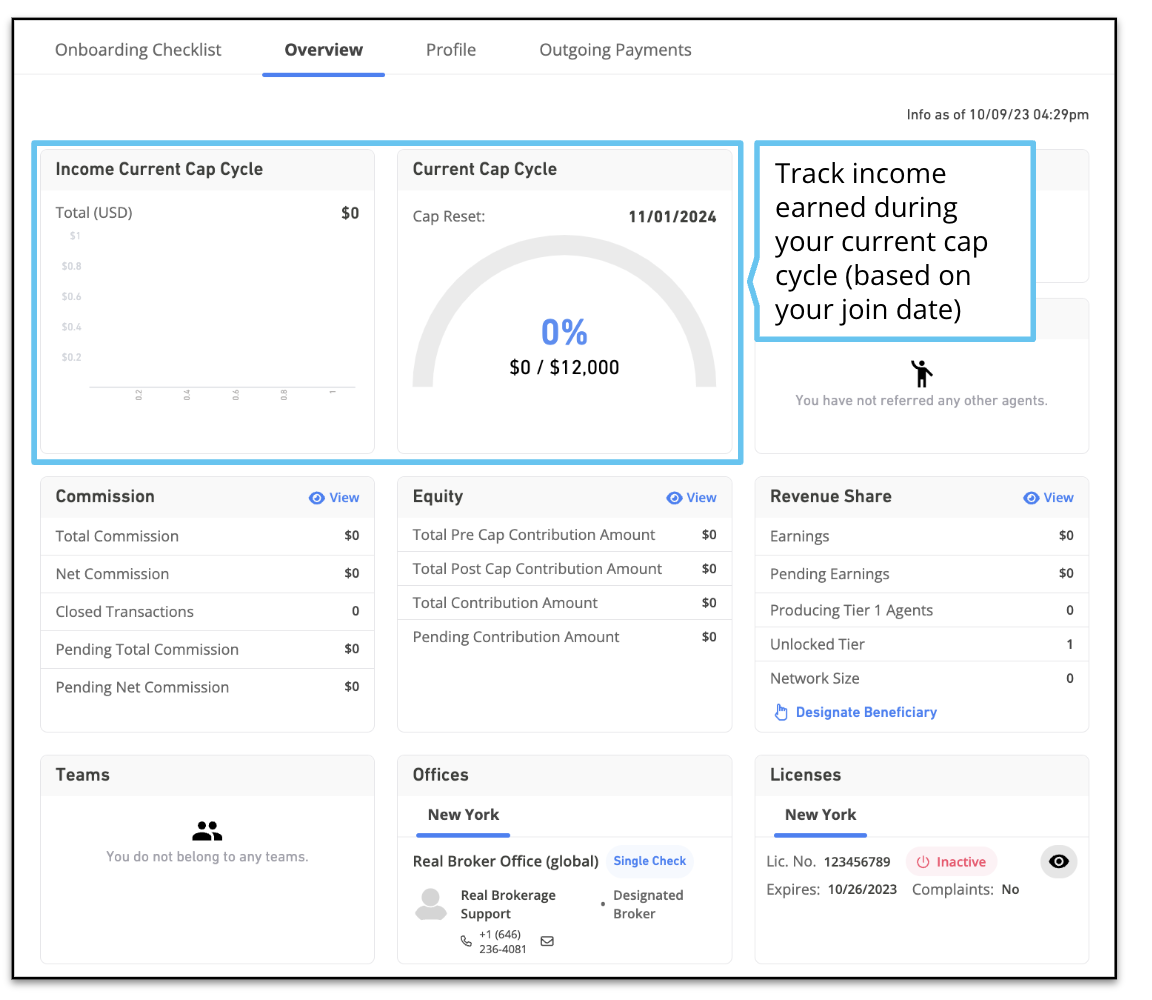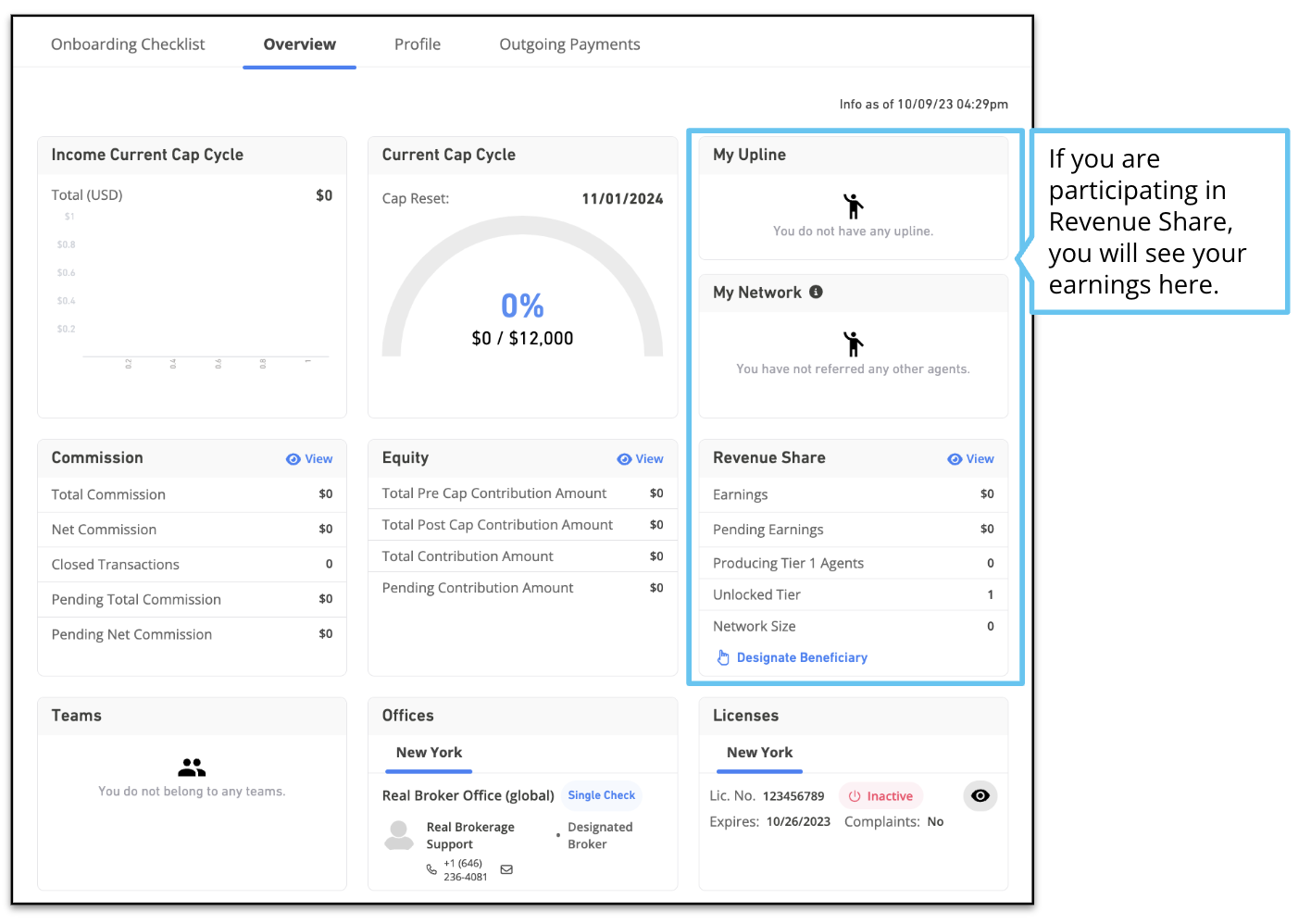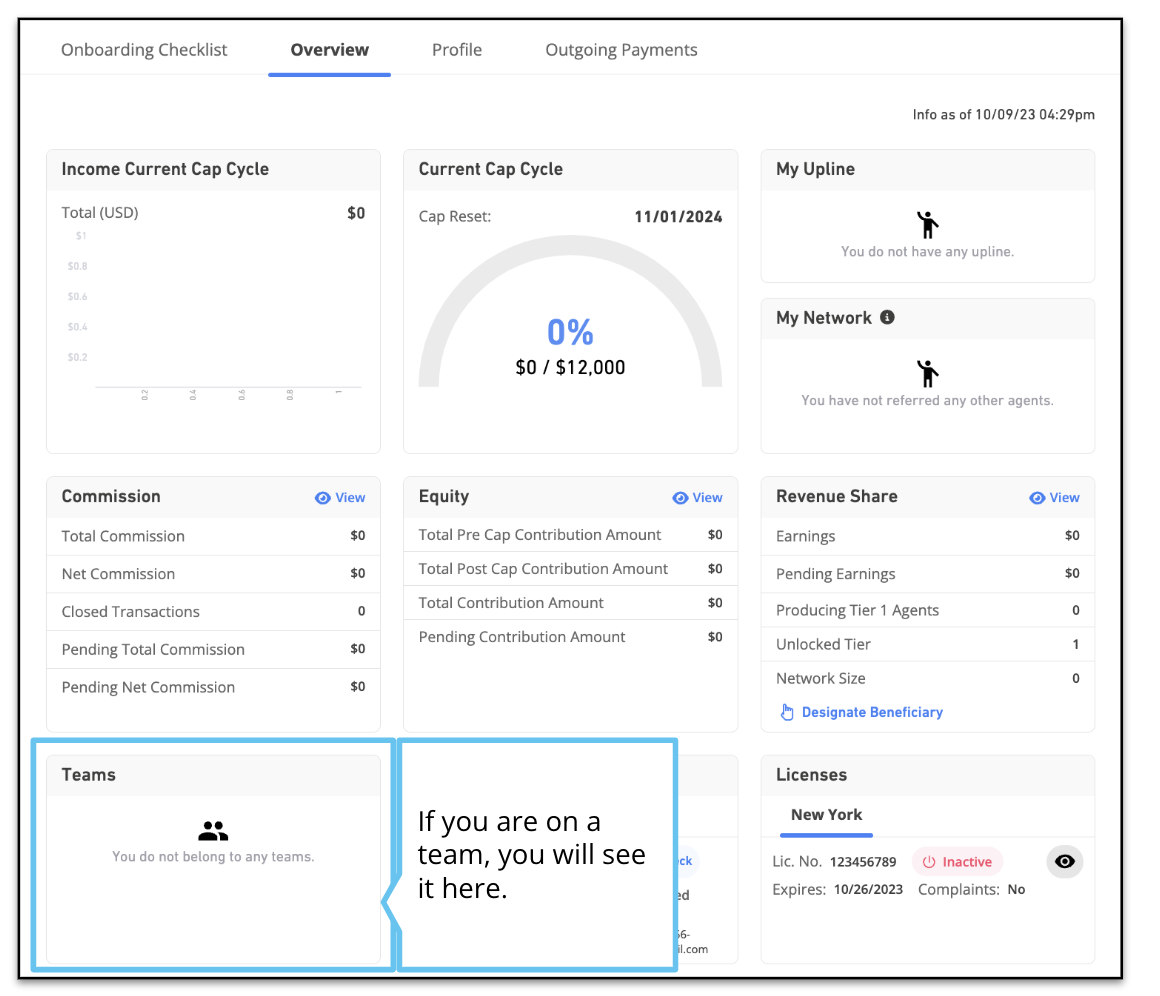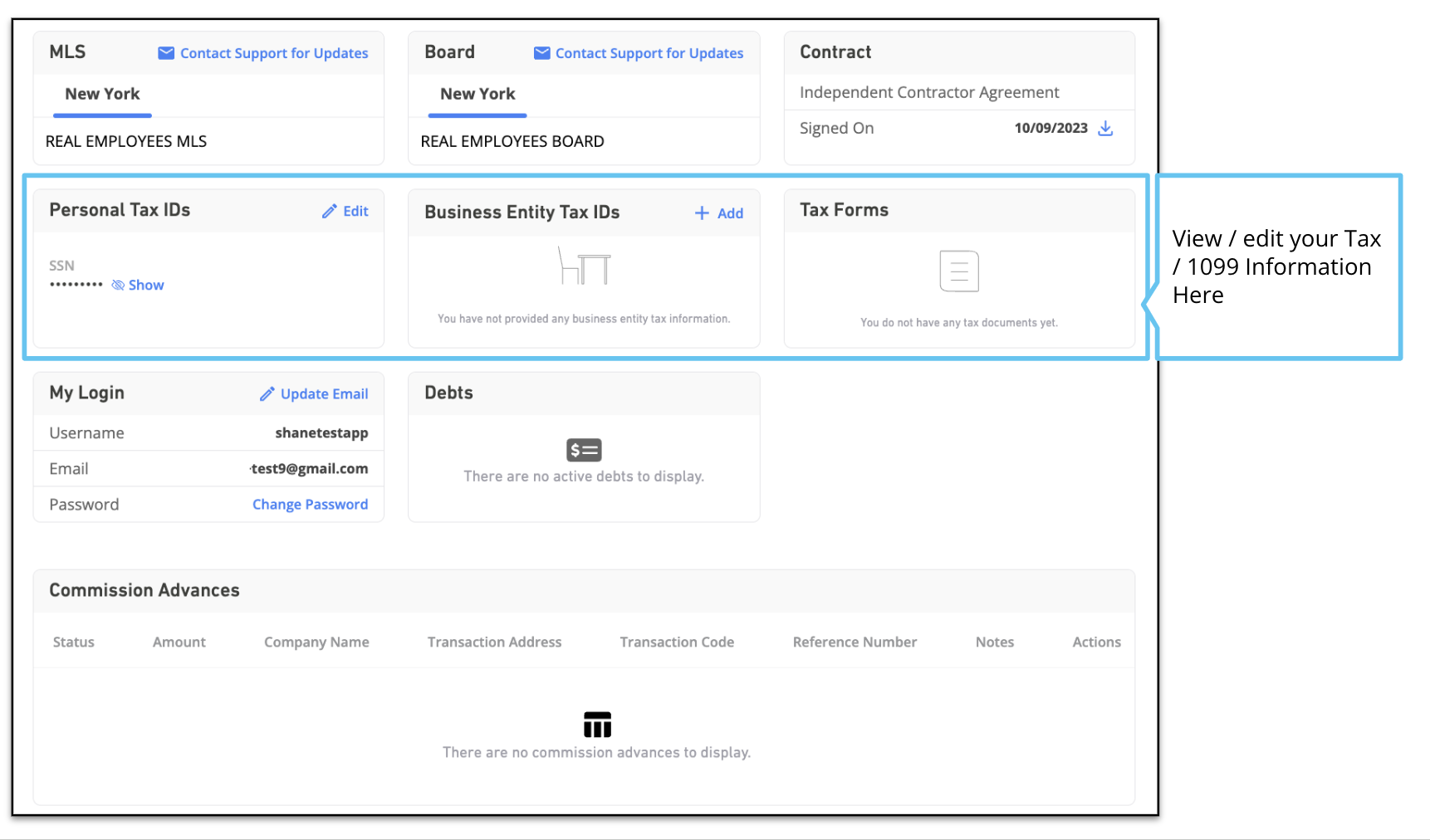 Profile
Click Profile to see your basic information - this appears on your OneReal.com landing page.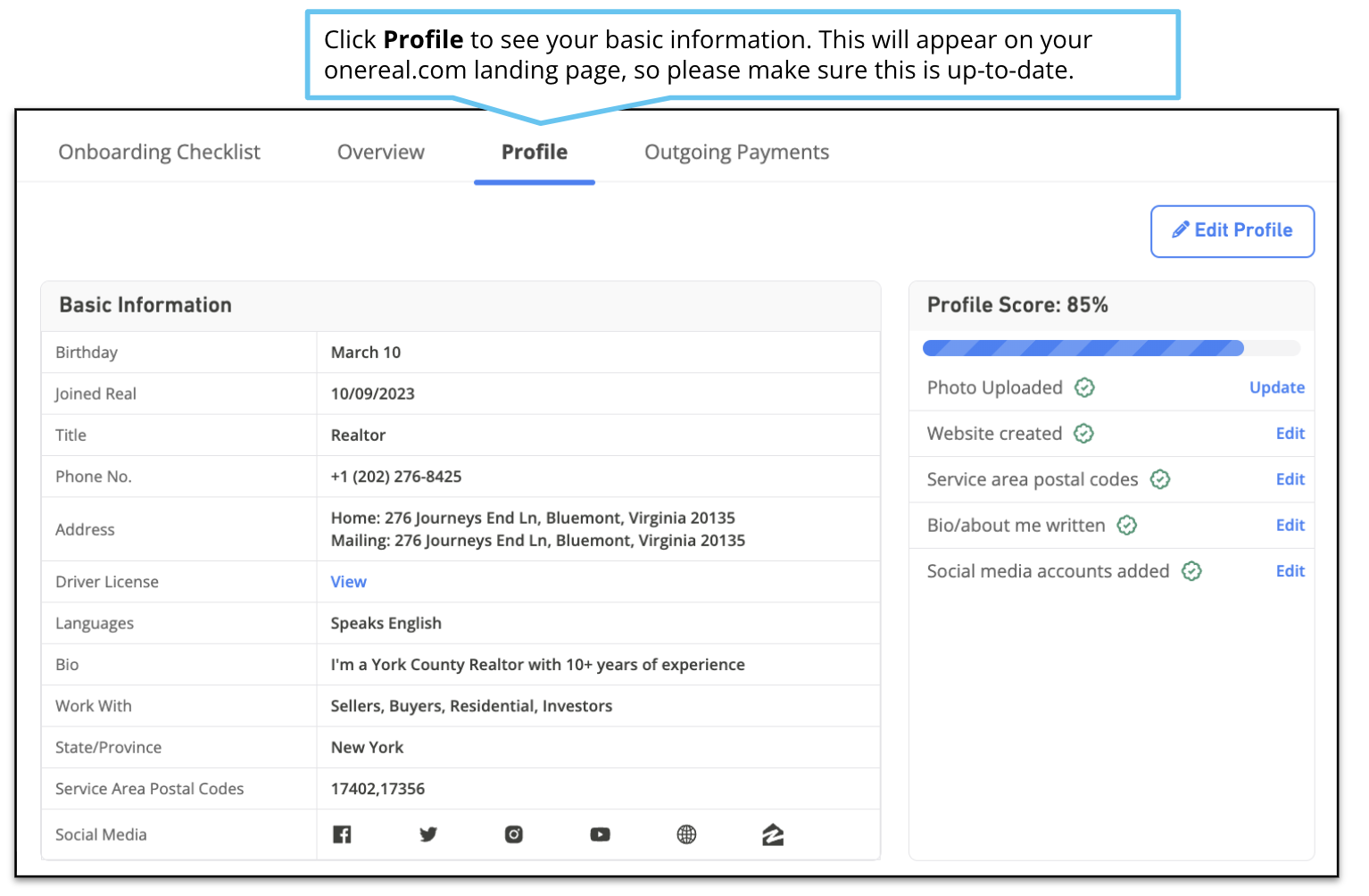 Outgoing Payments
Click Outgoing Payments to see the status of all commission & revenue share payments.