We all want to get paid on time, right?
reZEN makes it easy to manage your transactions in seven easy steps: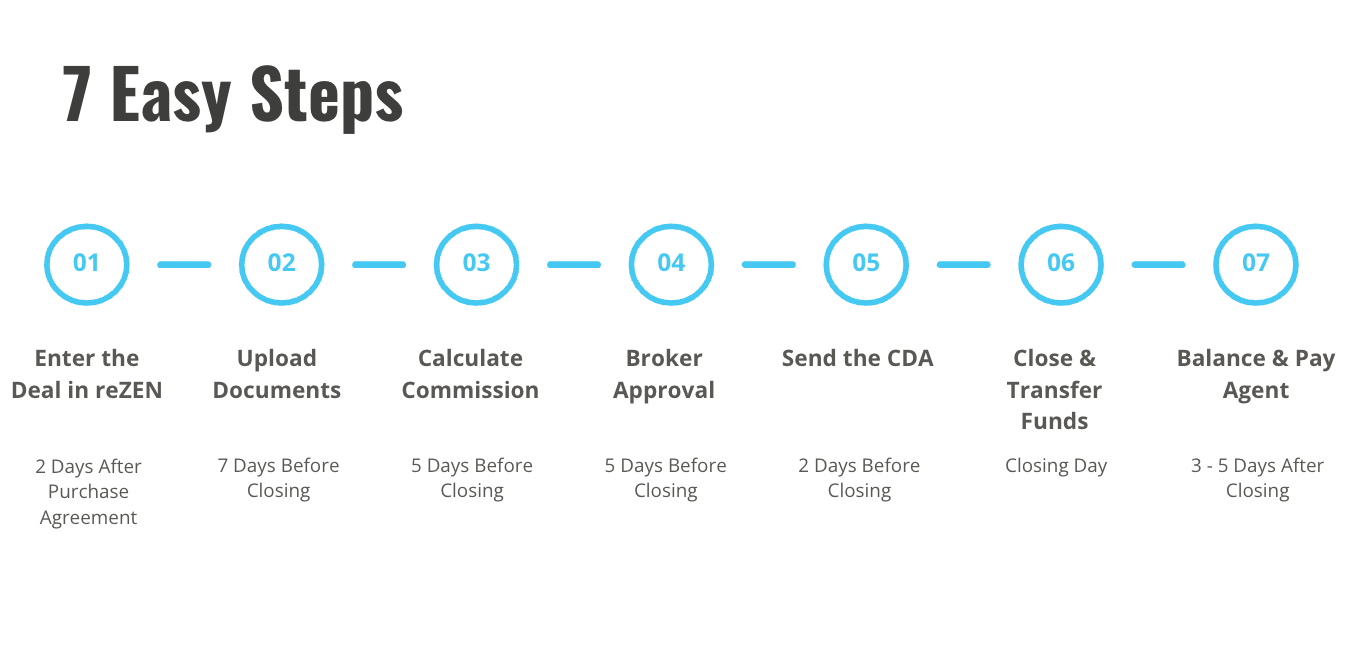 Click the links above to walk through the step-by-step process. Or check out this 15-minute video for an overview of the end-to-end process:
Stay on Top of your Transactions
Every transaction has a Road to Success with the steps required to close your transaction. This will keep track of what's completed and what's outstanding.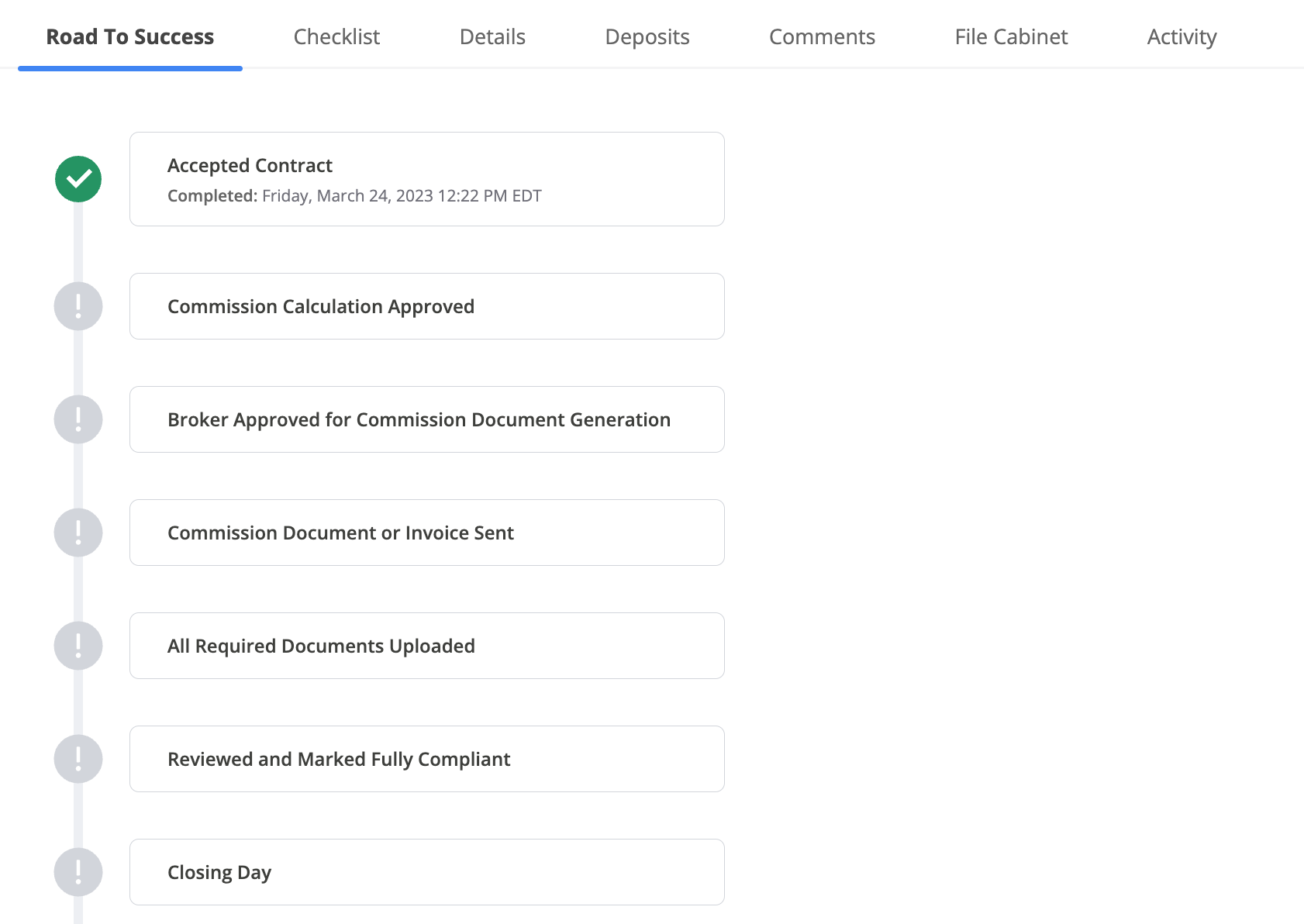 Learn more on Real Academy: