When you send a document with Real Signature, check set signing order to set the order in which everyone will receive the documents. If you do not check this box, everyone listed to sign the document will receive an email at the same time and will be able to sign at the same time.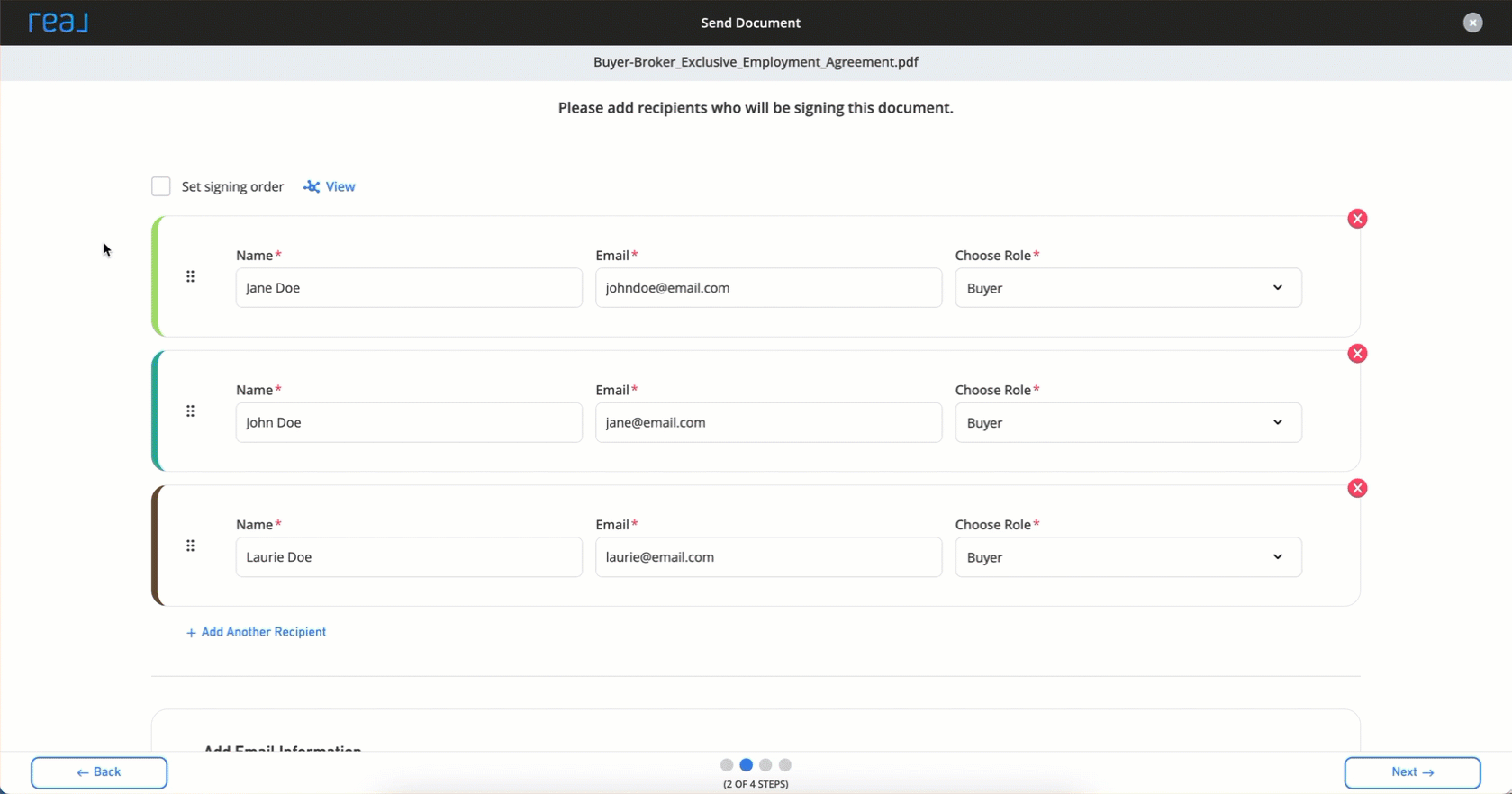 Detailed Instructions:
If you need a document signed in a certain order (e.g. the buyer must sign before the seller), click Set Signing Order when you send the document. If you do not select set signing order, all people listed will receive the document at the same time.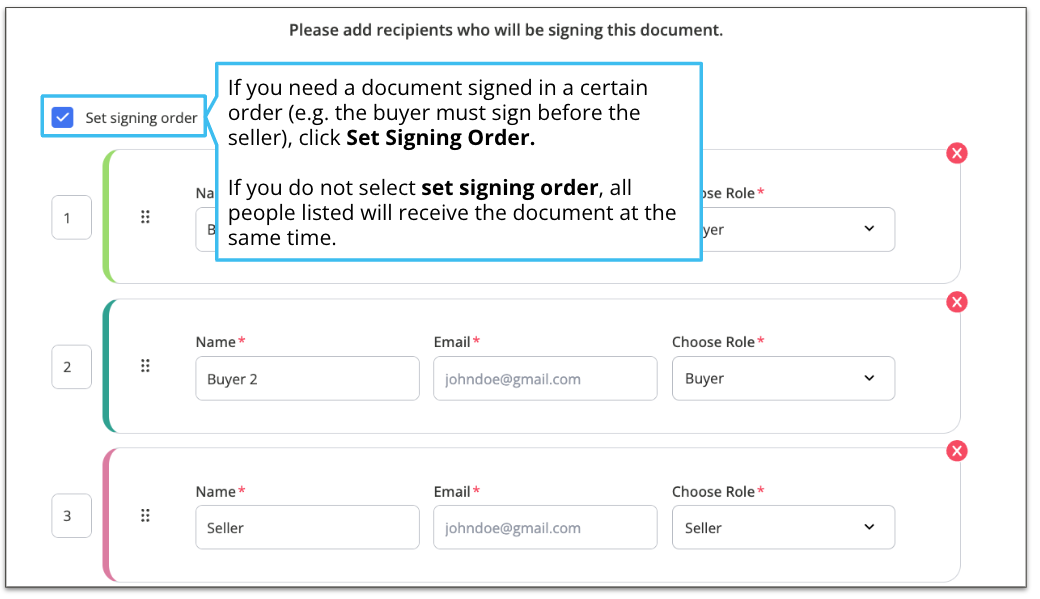 To change the order, just type the order next to the signer (e.g. type "2" next to Buyer 1 if you want Buyer 1 to sign second) - or click on the signer to drag the card to the correct position (e.g. move Buyer 1 below Seller).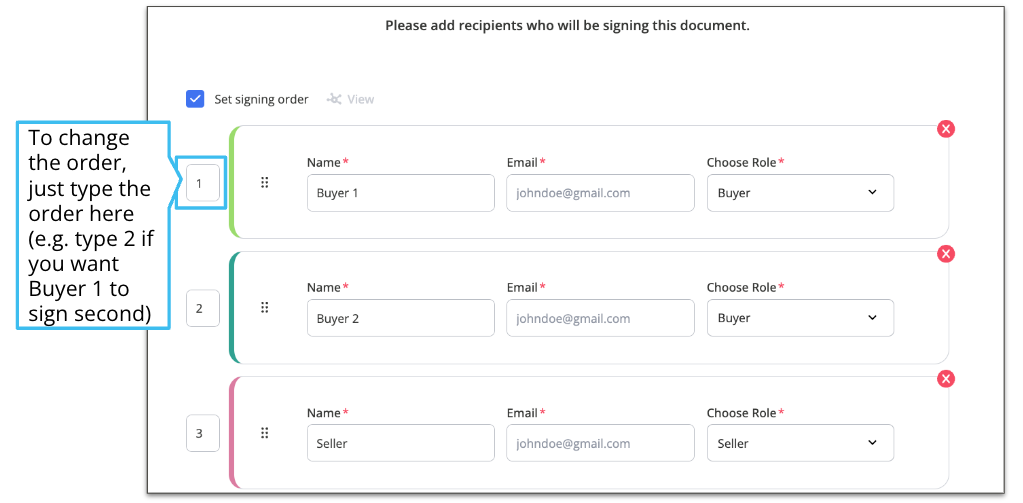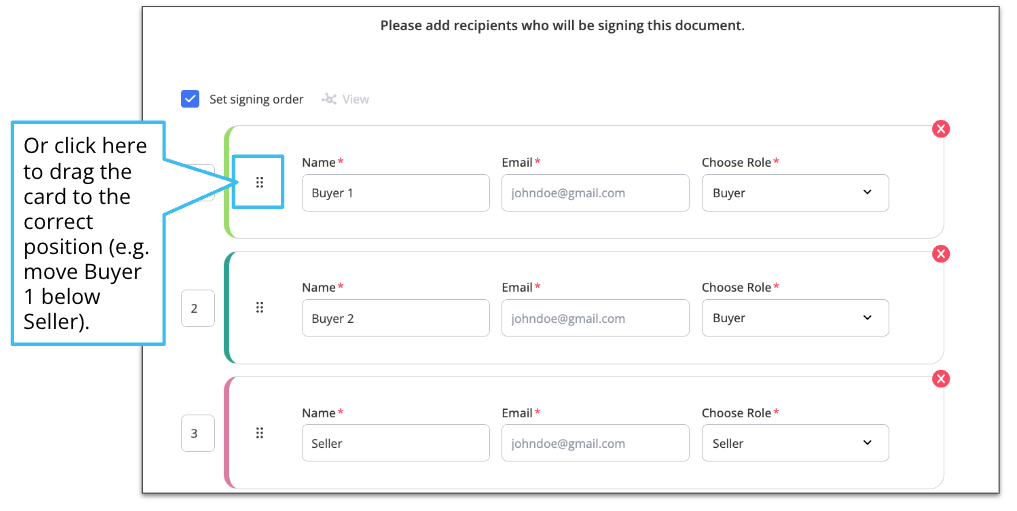 You can click View to see a diagram of how the documents will be sent.