If you, your Spouse, or an entity controlled by you or your Spouse are on either side of the transaction, you are eligible to pay only a $250 personal deal fee on the transaction instead of the Split to Real. To change a deal to a personal deal, click Details, scroll down to Payment Participants, and click Edit under your name. This will open a module where you can toggle Personal Deal, then click Save.
Step 1: Login to reZEN to open the transaction. Then click Details and scroll down to the Payment Participants section.
Step 2: Click Edit under your name.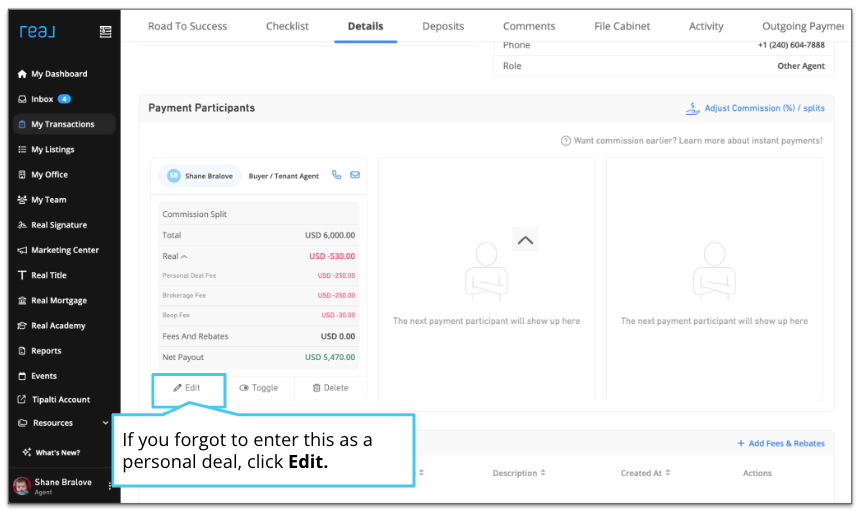 Step 3: Toggle Personal Deal on to change this to a personal deal. Then click Save.