If your listing expired and will not be renewed, please make sure to:
Remove the listing from the MLS
Remove your sign and lockbox from the property
Terminate the listing in reZEN
Here are the detailed steps to terminate the listing in reZEN:
Step 1: Click My Listings on the left side of reZEN. Then, click the listing you want to edit.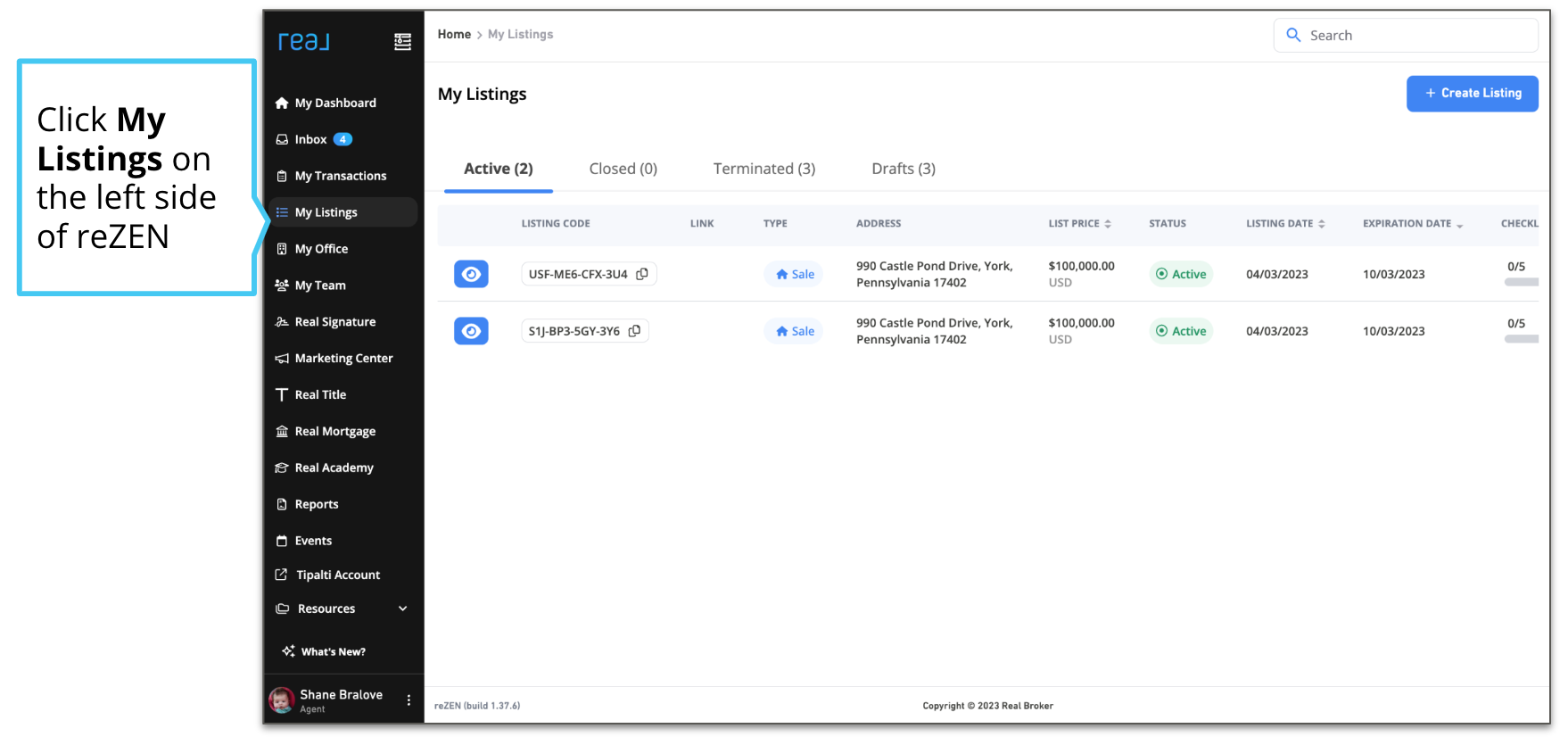 Step 2: Before you terminate your listing, please upload all required documents to your checklist.
You will notice "req for termination" under each item that must be uploaded to terminate.
Step 3: Click Edit Listing. This will open a module.
Reminder: Upload all required documents first!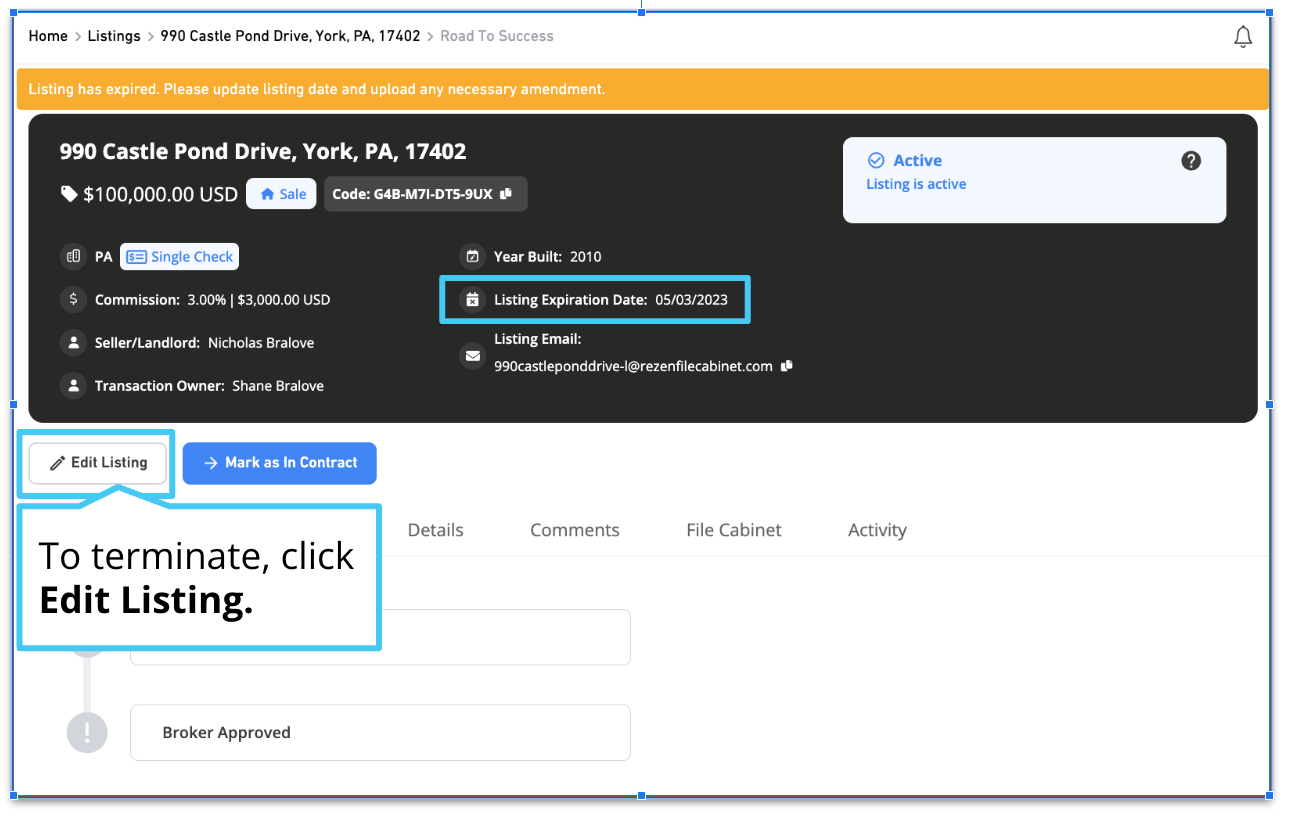 Step 4: Click Terminate Listing. A module will open - please enter the reason for terminating the listing, then click Notify Broker. You will see a message confirming the listing was terminated, then you can return to the listing page.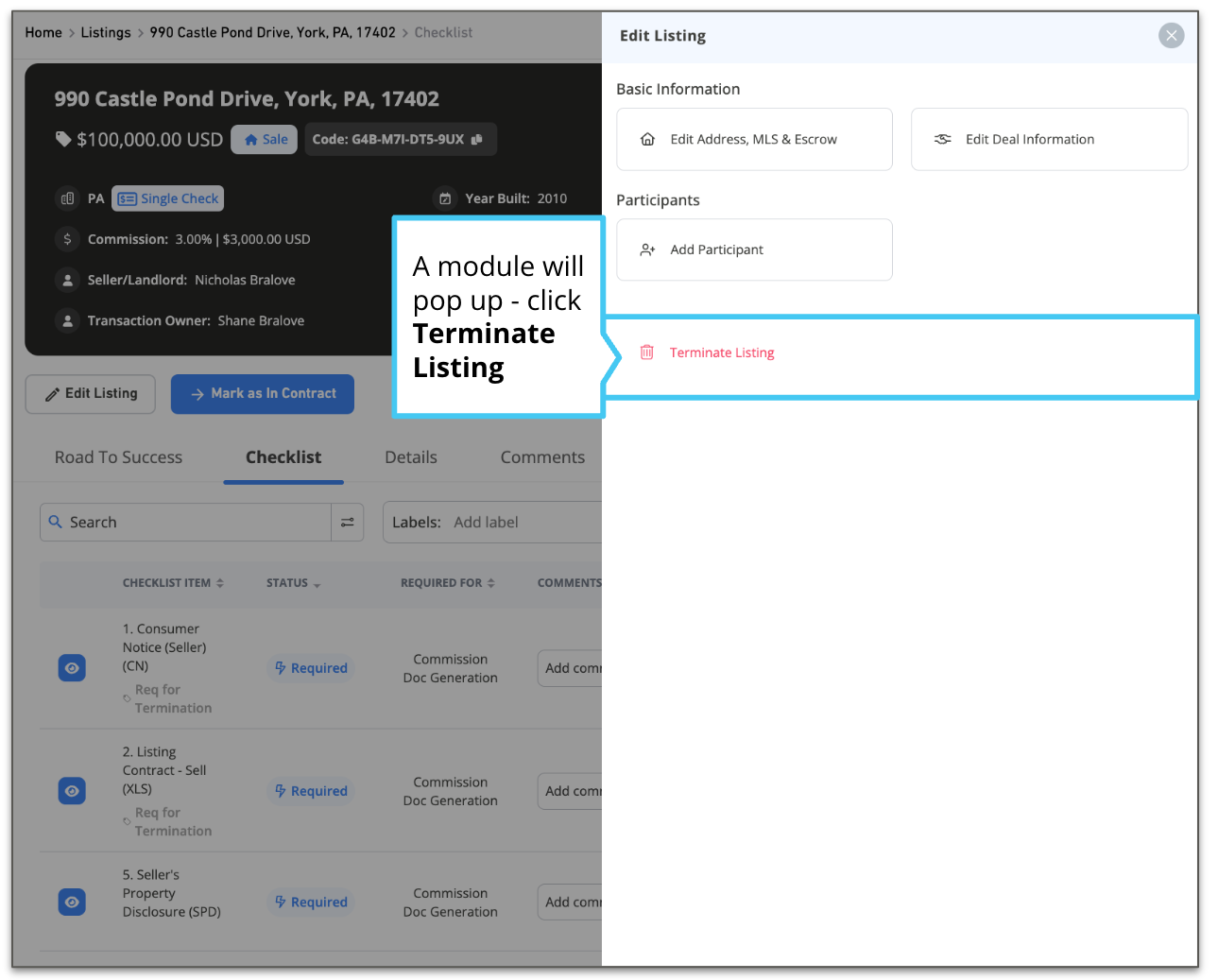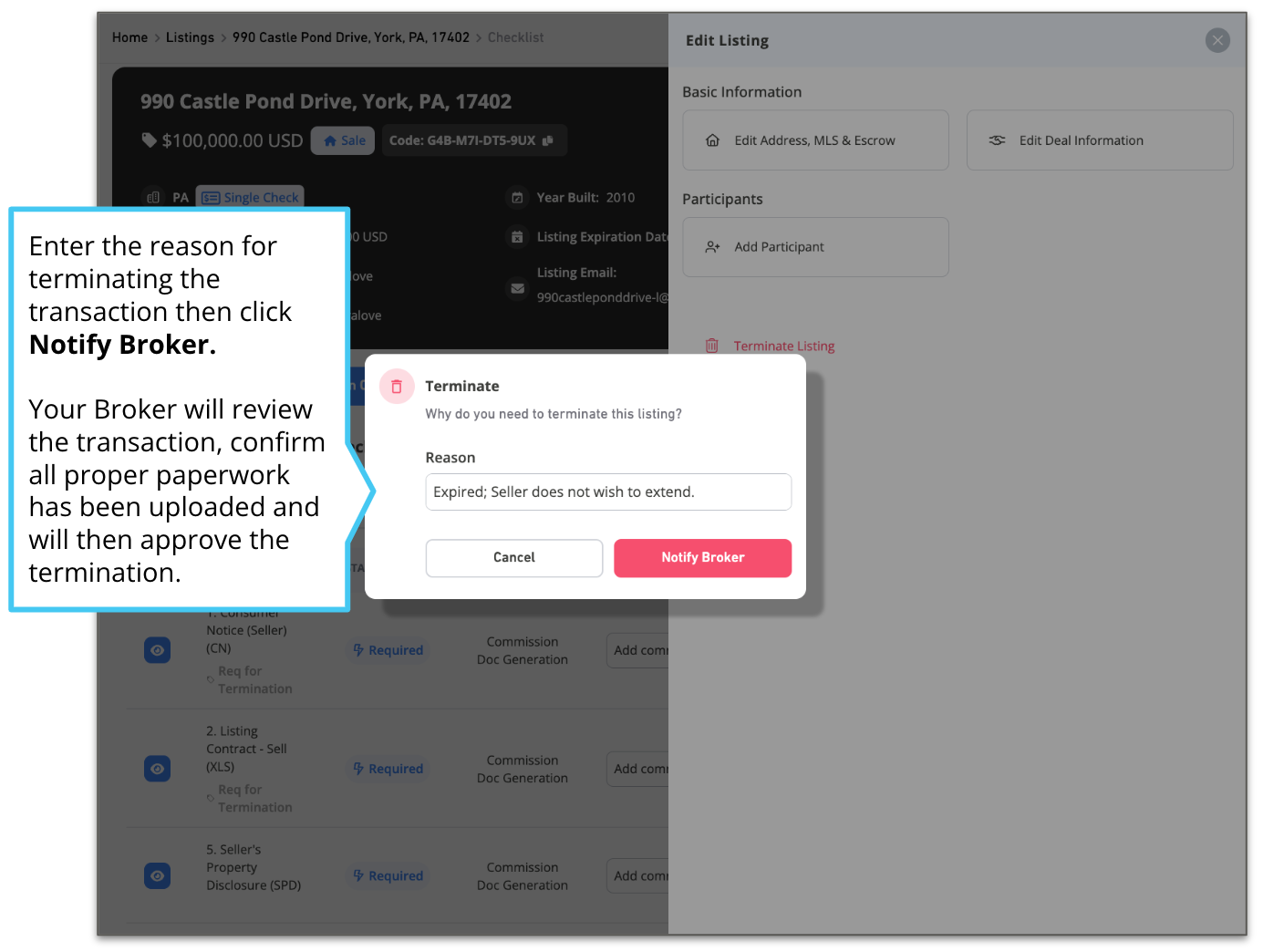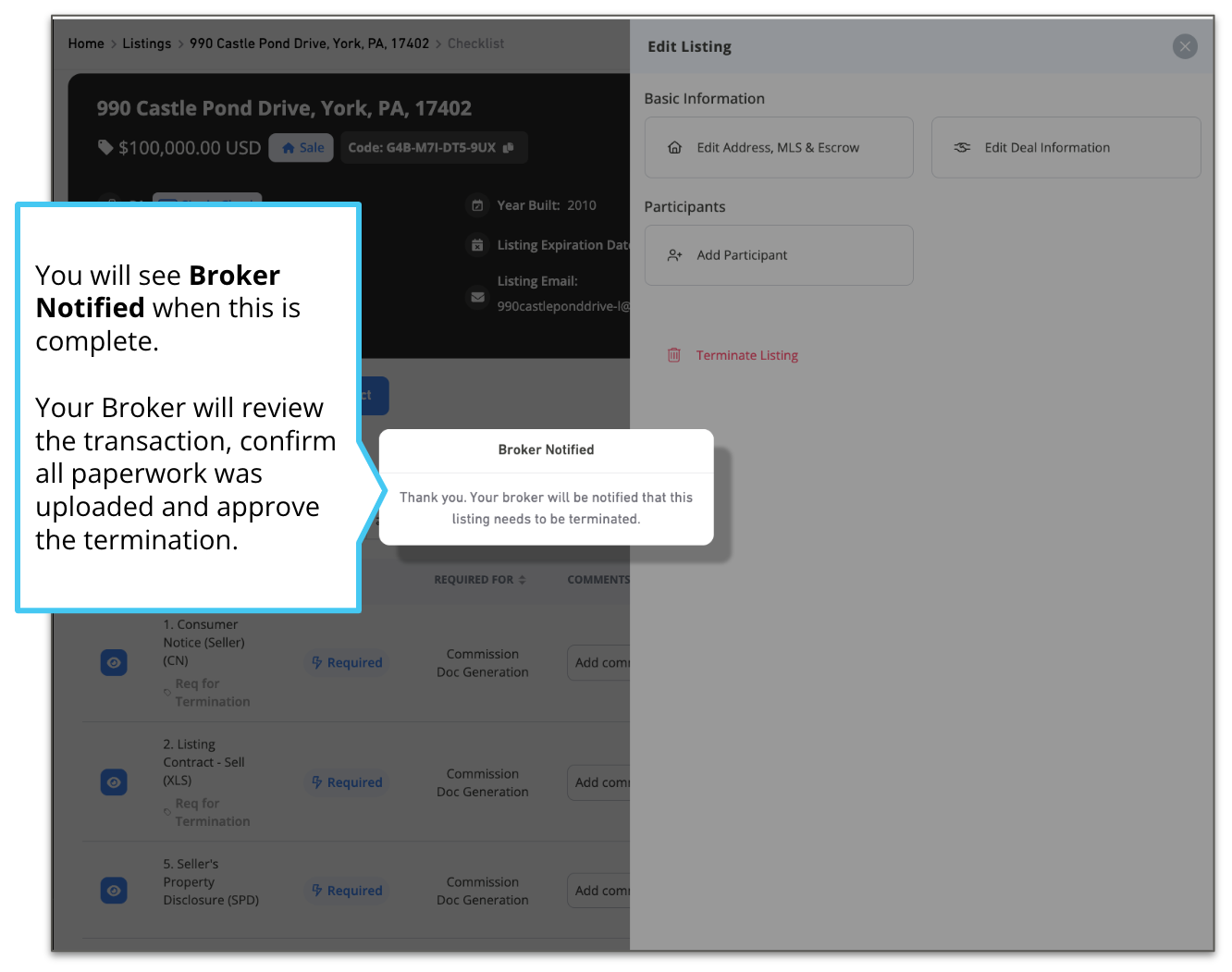 That's it! Your Broker will review the listing termination. You can view all active listings in the My Listings section of reZEN and click Terminated to see a list of all terminated listings.