Your T4A Tax Documents are available for you to retrieve and download at anytime within your app starting with 2021 taxes.
Log into your account on your app or online at bolt.therealbrokerage.com.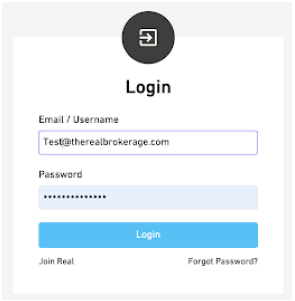 Once logged into your account, click on My Dashboard(or your profile icon in the bottom left). This will open your Profile page. Scroll down to the Tax Forms section.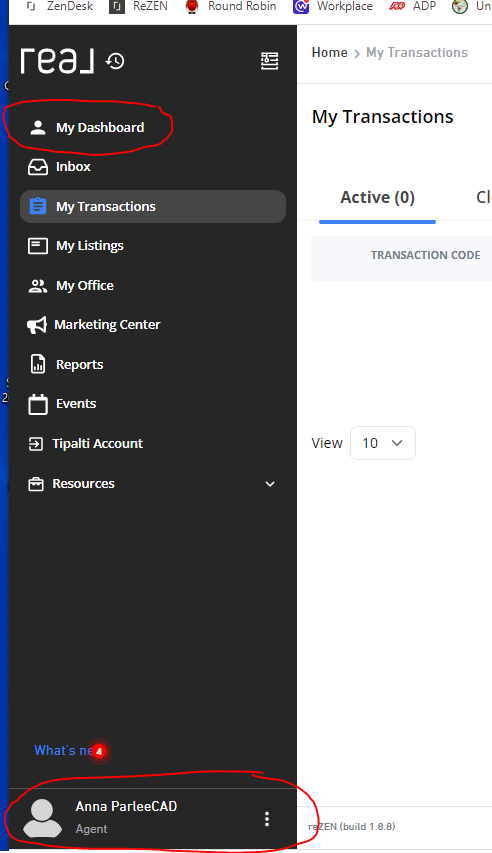 Click on the drop-down menu. This will display all the years you have T4As with Real starting with 2021.
Once you have chosen the year you need your T4A for, click on the Review button.
Note: If your T4A is not immediately visible, it's likely you haven't entered your SIN or GST ID#s or your business entity tax IDs. Click here to see how to update your tax information.
Once your information has been entered, send an email to supportCAD@therealbrokerage.com, and we will generate your T4A for you.

A window will open to show you a breakdown of the income you earned in that year which includes: Total Net Commission, Total Rev. Share Paid, and Total Equity Contribution.
Once you have reviewed your breakdown, click on View PDF.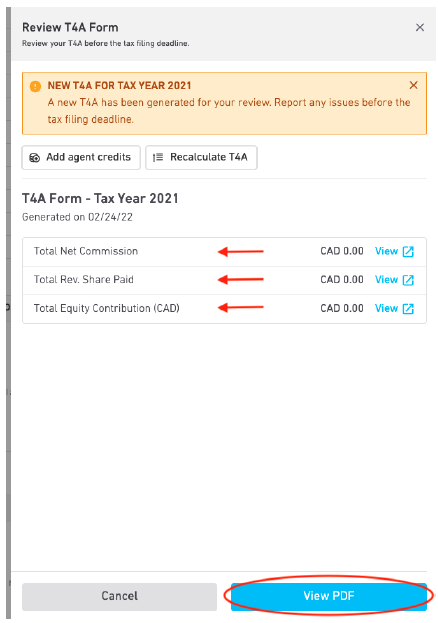 You will open into your T4A. You can print this or save it as a PDF to your computer or your phone.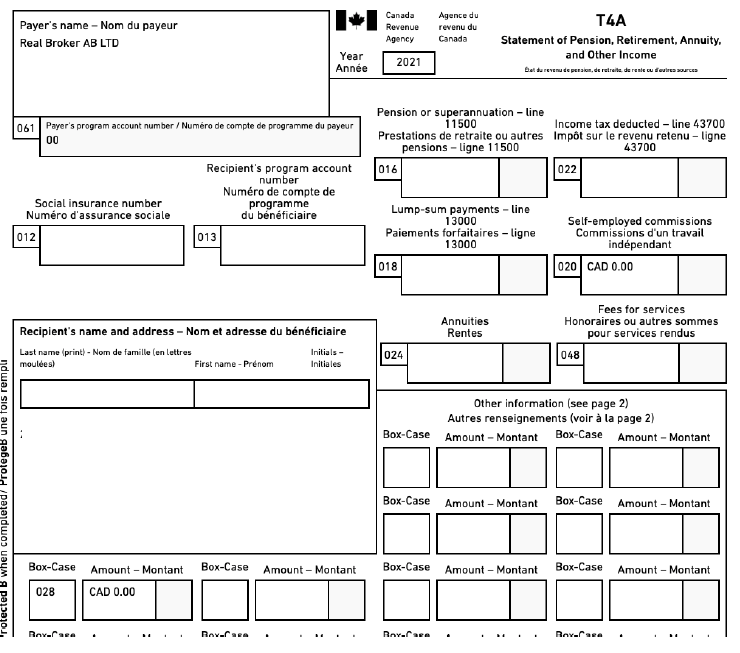 Please Click Here if you need to report any T4A issues.
If you need further assistance, please reach out to our Support team by emailing supportCAD@therealbrokerage.com or through the support tab on your mobile app, and they will assist you.