If you need the office address for your office for any reason, it is very easy to find within the app.
Log into your account via your app or online at bolt.therealbrokerage.com.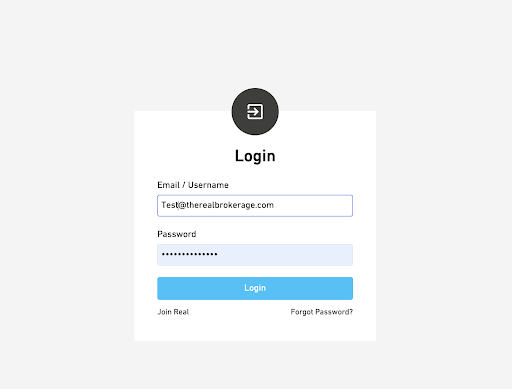 ONLINE:
Once logged in click on My Office: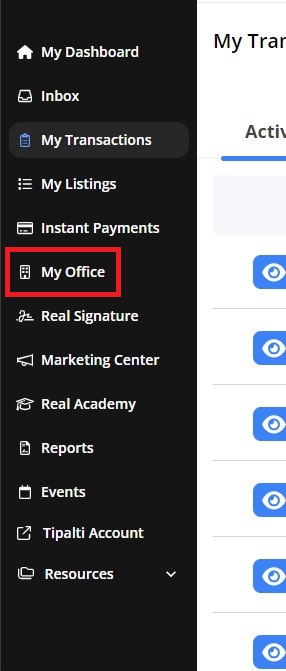 On this page you will find your Office Address, Broker name(s) and contact information, the Brokerage License ID, the Company Banking Information for wiring instructions, and Company Details that include our EIN #: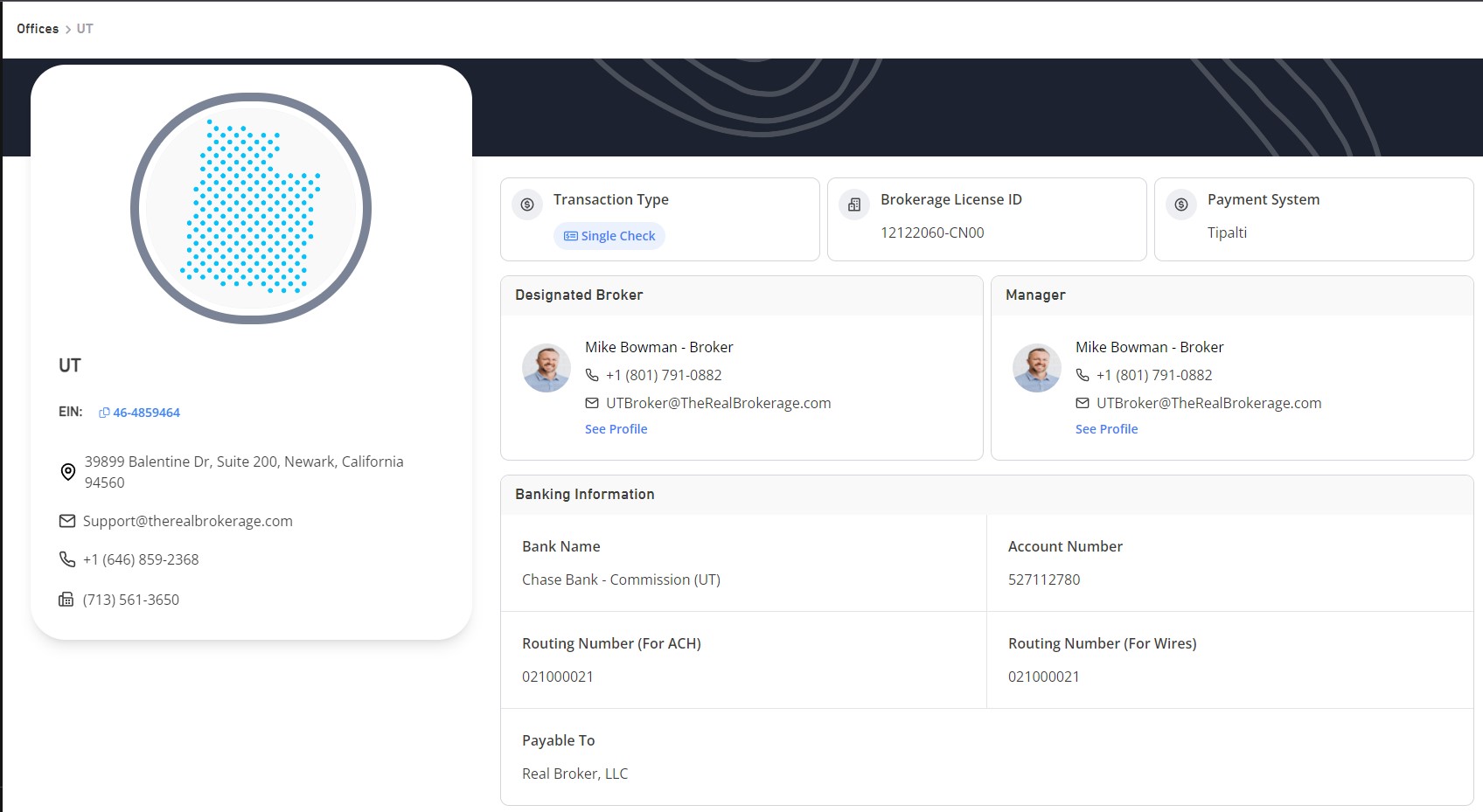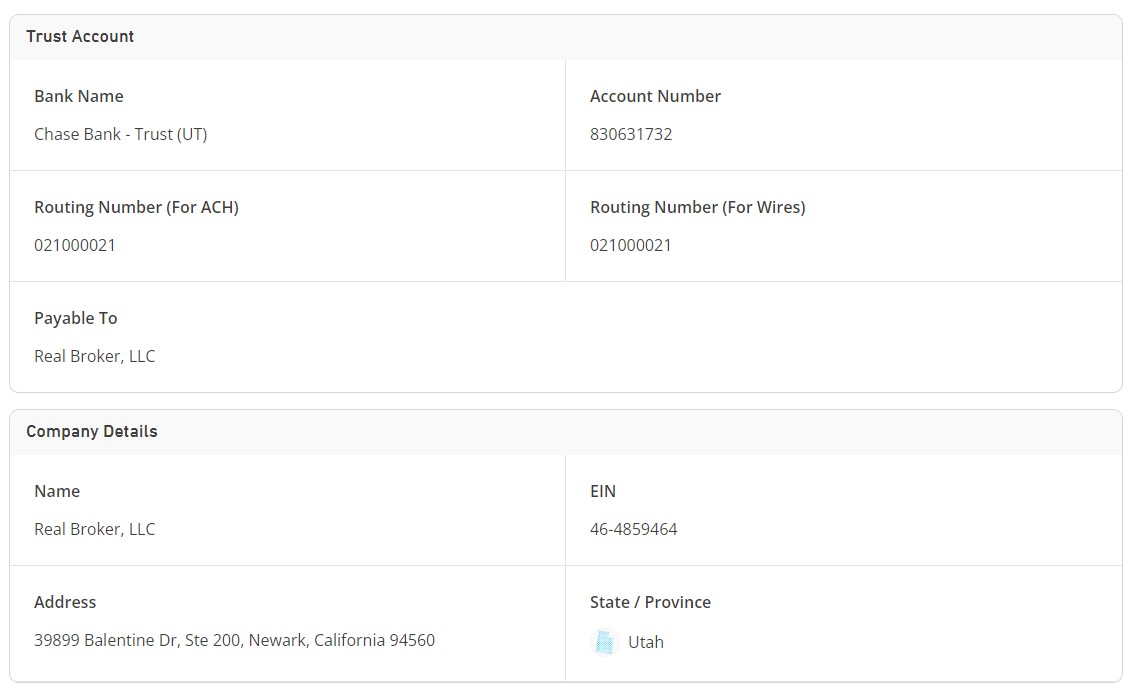 APP:
Once you log in, click on the three stacked line icon at the bottom right of the screen: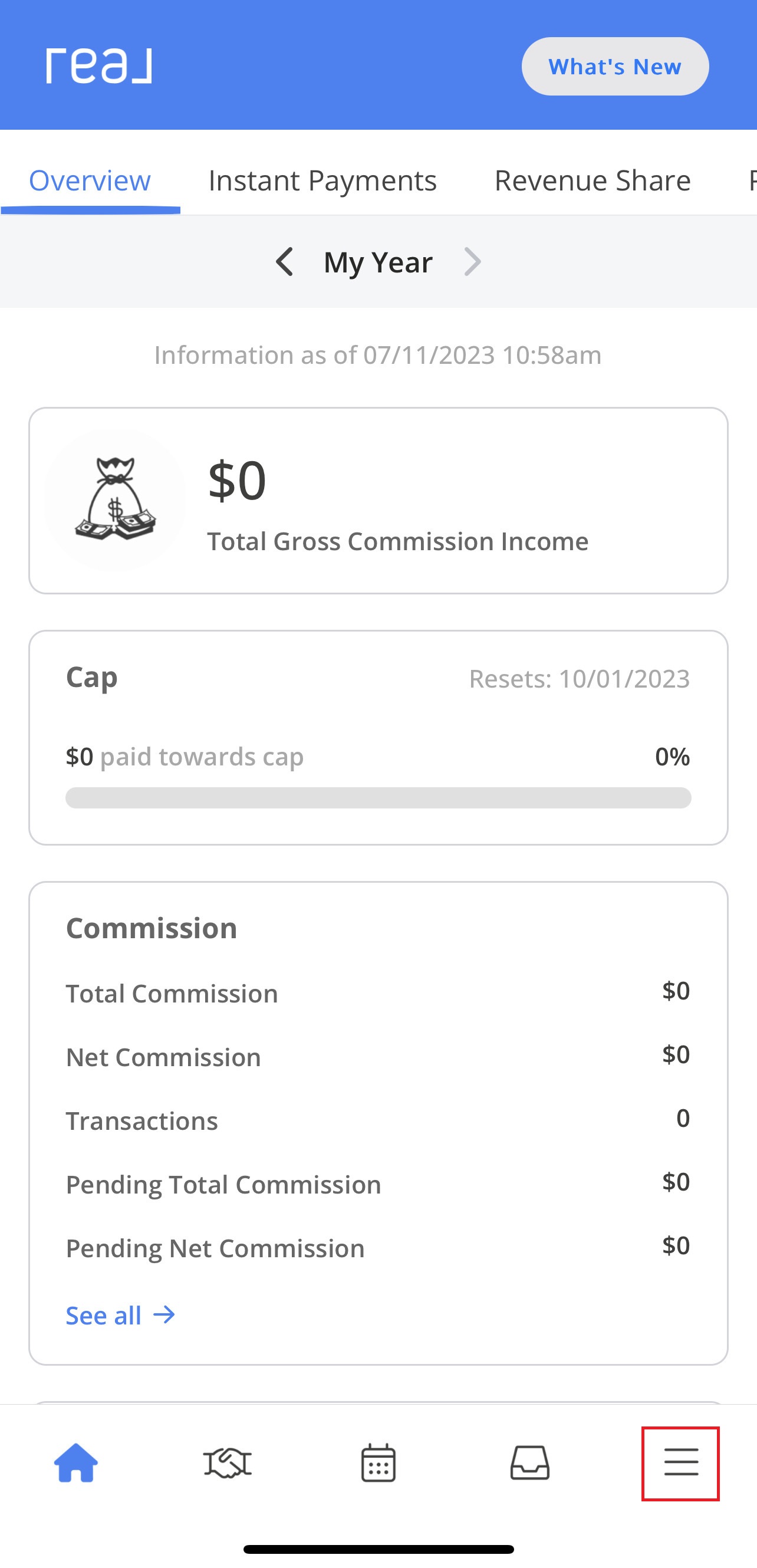 Click on My Office: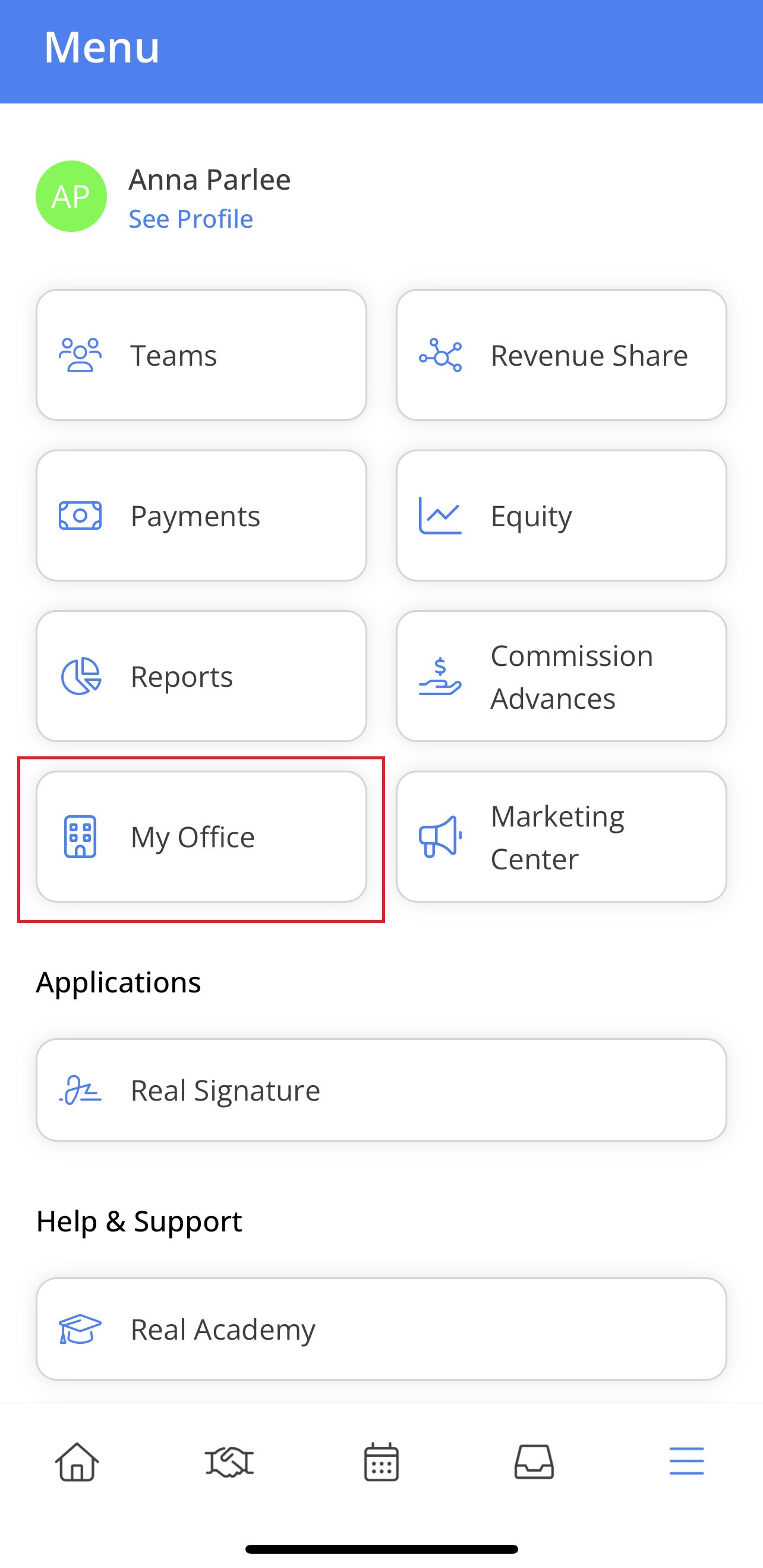 Here you will find all of the information you will need from your Broker(s) Name(s) and contact information, Office Address, Company Name, and Wiring Instructions for Commission and Trust deposit accounts: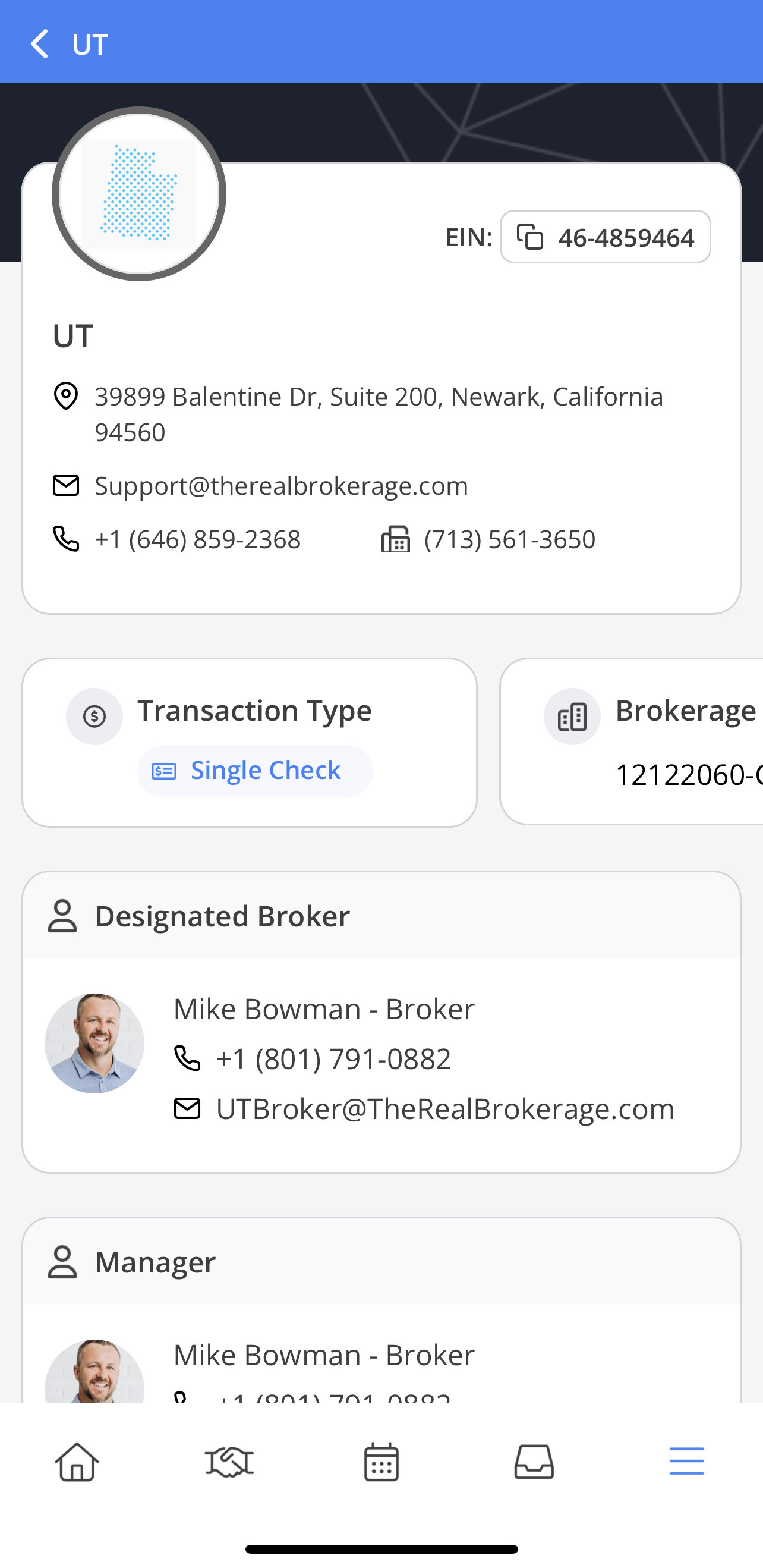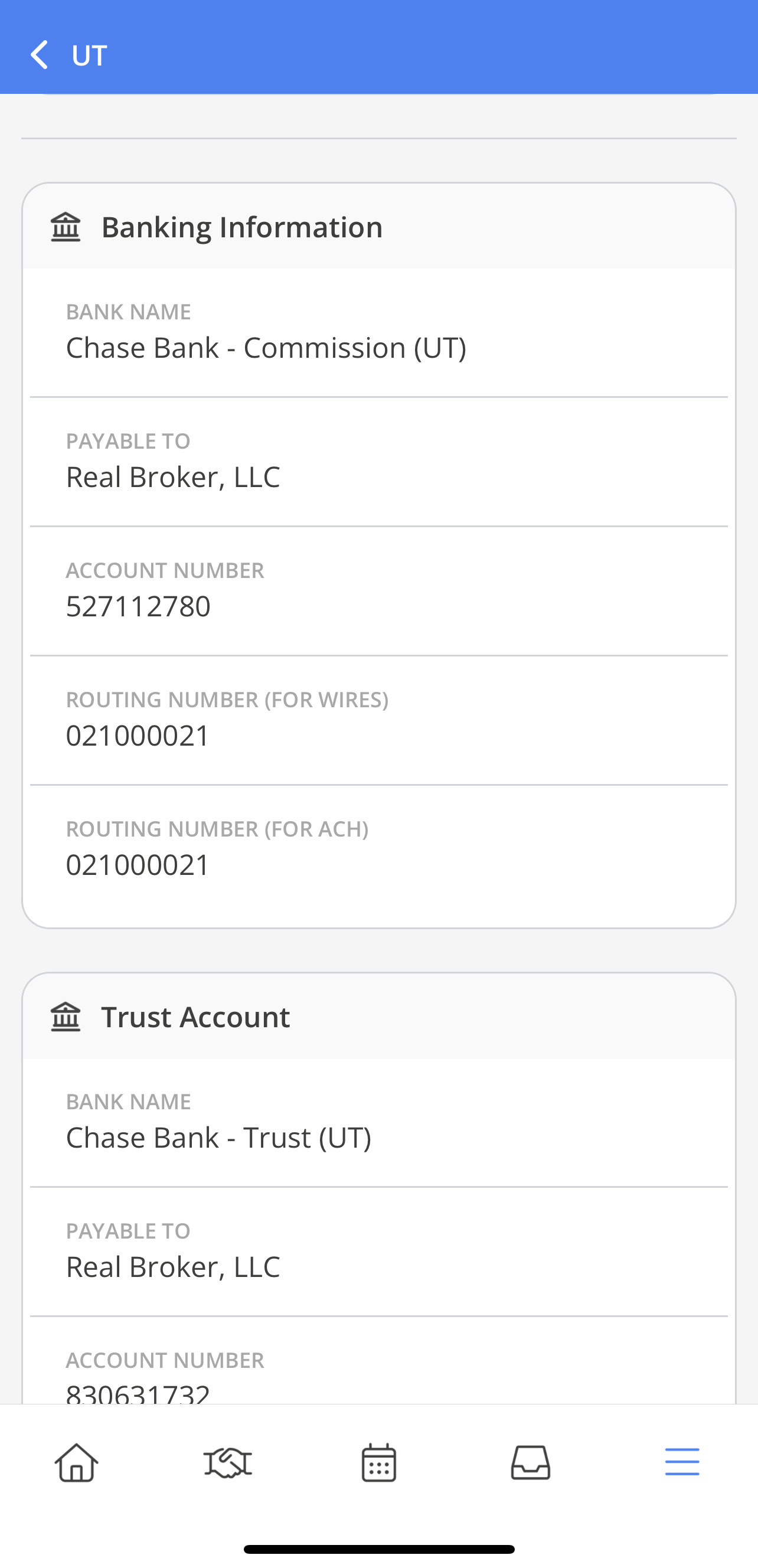 You may reach out to the support team if you need assistance by emailing us at support@therealbrokerage.com or through the support tab in your mobile app.