You can view your stock contributions and matched amounts within your app profile.
Log into your account on your app or online.
ONLINE:
Once logged in click on My Dashboard on the menu on the left-hand side:

Scroll down until you see the Equity box where you will see a summary of your purchased shares and the shares that Real has matched. If you would like to see a detailed list of all the transactions with Total Contributions and Total Matched amounts, click on the eyeball.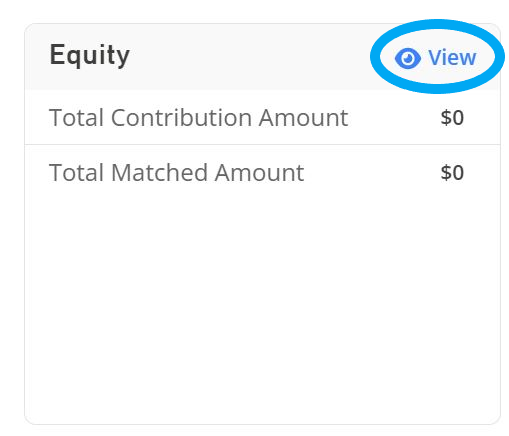 On your Phone App:
Log into your app.
Scroll to and click on Equity at the top of the App.
Your Summary of purchased and matched shares and your list of transactions will show here: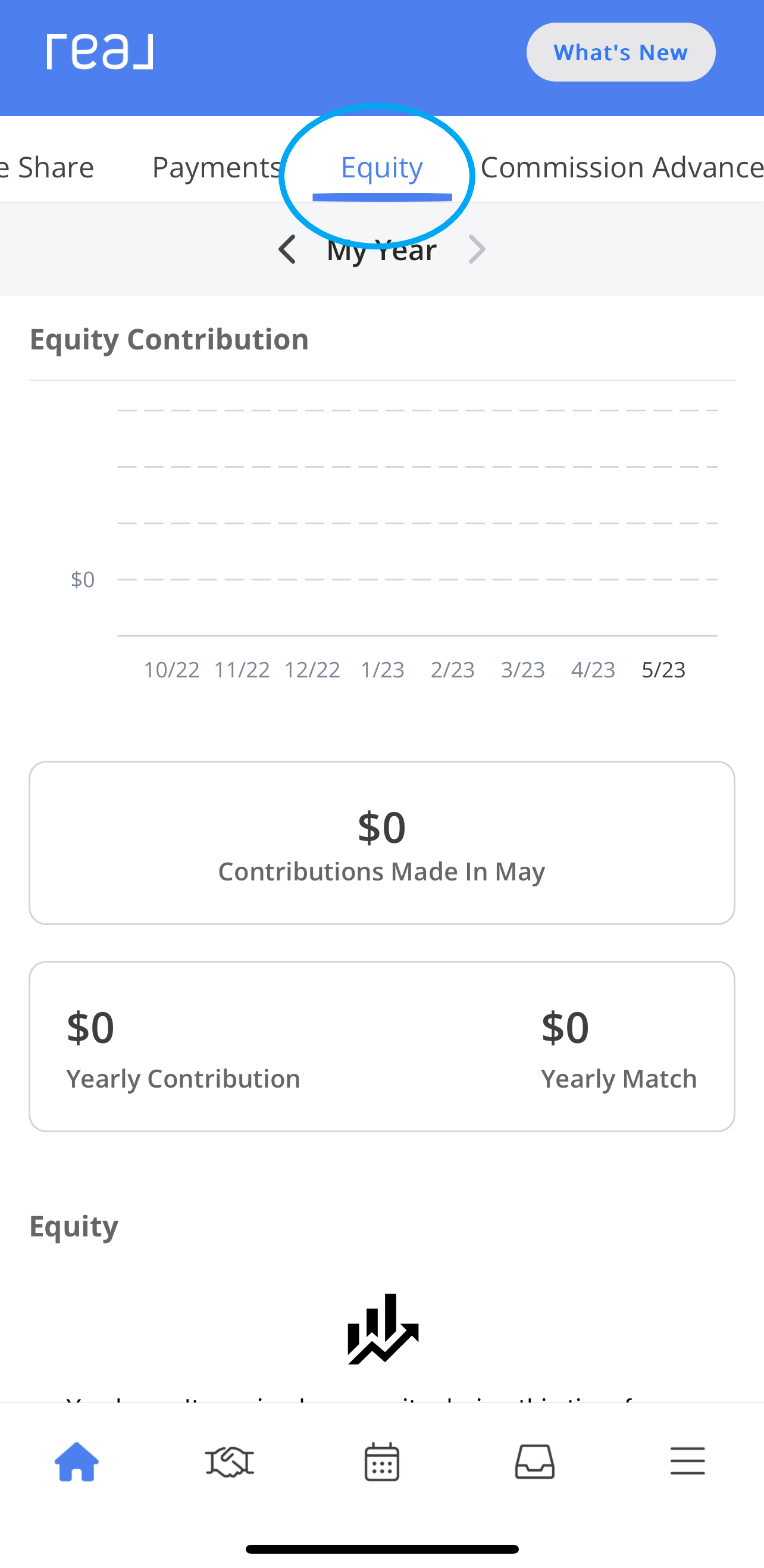 Once you have reached $250 in shares you will receive your Shareworks account. Please see the following articles for more information:
When will I receive my Shareworks account?
How do I activate my Shareworks account?
If you need further assistance, please reach out to our Support team by emailing support@therealbrokerage.com or through the support tab on your mobile app, and they will assist you.