Order busienss cards directly from our Vistaprint (ProShop) Store or check out our designs in Canva and work with your own printer.
How to Order from VistaPrint (ProShop):
We have partnered with Vistaprint to offer you the best option for business cards.
Vistaprint offers six different card options.
In order to use the Vistaprint shop, you will need to create an account. You do that by going to the Business Card link found on the Marketing Page in Workplace.
Chick on "Order business cards today" and you will be directed to sign up with Vistaprint.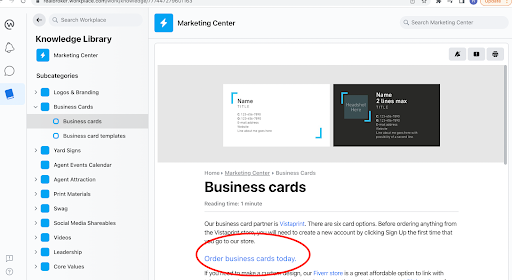 Follow the instructions to sign up for a new account.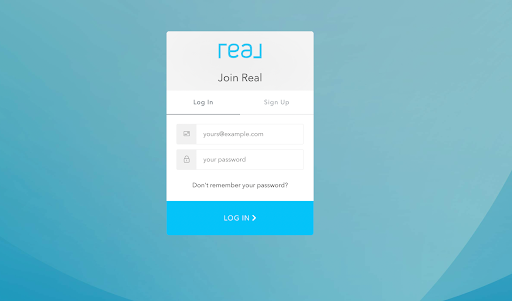 Once you've created a new account, you can now order your new business cards.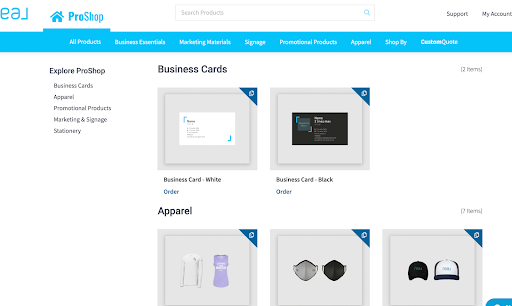 NOTE: all custom marketing material (yard signs, business cards, etc) that are created without the use of our templates must be approved by the marketing team and your designated state broker before printing. If you create custom marketing material outside of the scope of the templates we provide, please make sure to email Support at support@therealbrokerage.com or contact them through the support tab on your mobile app, to receive written approval!
If you have additional questions, please watch this video.
You may also reach out to the support team if you need assistance by emailing us at support@therealbrokerage.com or through the support tab in your mobile app.