Workplace is Real's community hub. A place for agent collaboration, communication and learning that is just for Real agents, brokers, and staff.
Access Workplace through the invite you received when you joined Real or by visiting Workplace (note: you must visit Real's instance of Workplace: https://realbroker.workplace.com/). You will need to create an account using the invitation that was sent to your email if you haven't already done so. If you cannot find that link, please contact our support team at support@therealbrokerage.com.
On Workplace, You can:
Interact with Real's staff
Interact and network with other Real agents
Share helpful tips and information with all agents in Real
Stay in the know with all the latest Real happenings!
How to setup your account:
You should have an email that looks similar to this: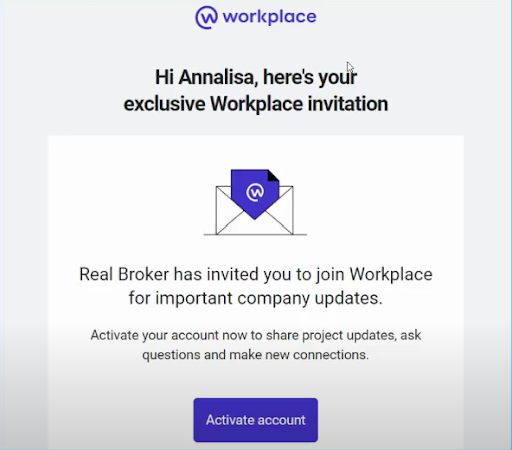 Click on the link to activate your account. You will use your Joinreal email address that can be found in your app.
How to find your @joinreal.com email:
In reZEN, click on My Dashboard. Your @joinreal.com email address is located under your name and license number.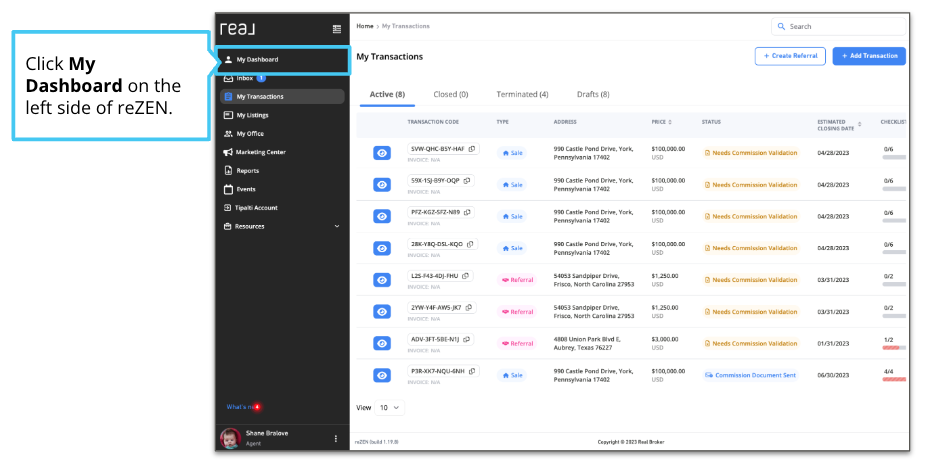 This is where the JoinReal email is found on your app: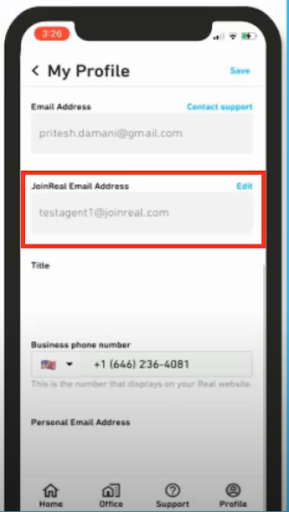 After this, you will only need to create a password. Once you do that, you are into Workplace.
How to Setup your Workplace Mobile Apps
Once your account is set up, be sure to download the two Workplace apps that can be found in the iOS or Android store. You will download the Workplace app and the Workplace Chat app.