As part of joining Real, you will need to transfer your real estate license in order to associate that license with Real.
How to Transfer or Activate Your License
How to transfer (or activate) your license will be governed by your local division of Real Estate:
Click on the instructions for your State/Province.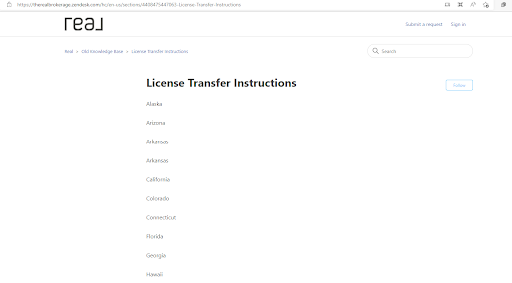 Once you've clicked on your State/Province, you will find links and instructions on how to complete your license transfer or activation.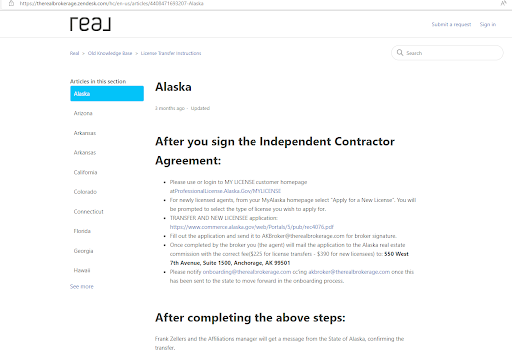 You may also reach out to our Onboarding team if you need assistance: onboarding@therealbrokerage.com.