In addition to the onereal.com homepage, which explains our general value proposition, every agent at Real has a dedicated landing page that can be customized to communicate your unique value proposition to clients.
To launch/edit your landing page, you will need to login to reZEN with the username and password you used when you signed up. Then, click on My Dashboard on the left sidebar, click the Profile tab, then click Edit in the profile score box. This will open a module on the right side. Scroll down to Edit Website. This will open a new page where you can make updates.
Step-by-step instructions:
Step 1: Login to reZEN with the username and password you used when you signed up. Once logged in click on My Dashboard:
Step 2: Click on Profile:

Step 4: On the Profile Score Box, click on Edit:

Step 5: The Edit Profile Screen will open to the Right. Scroll down until you see Real Related Information and click on Update your website: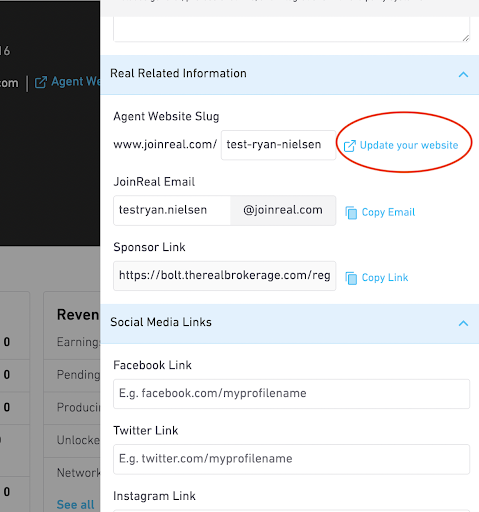 Step 6: Here you will be able to make any adjustments you'd like. Each section has an Edit button that you can click on and the edit screen will open up to the right. Make your color and theme choices, add your content, testimonials, update your contact information or your Listings search criteria. Click Save after updating each section.
NOTE: YOU MUST CLICK PUBLISH to save changes.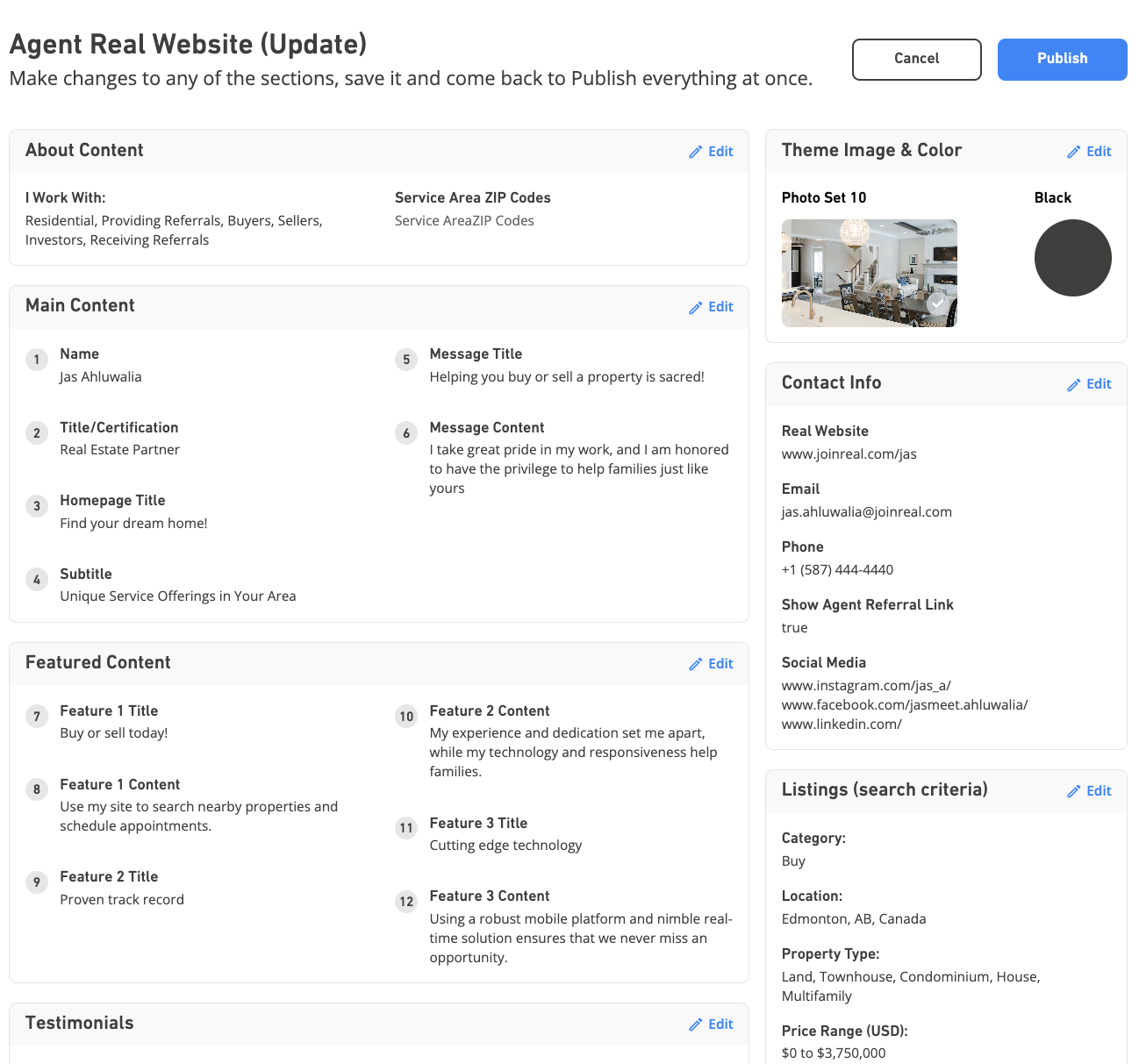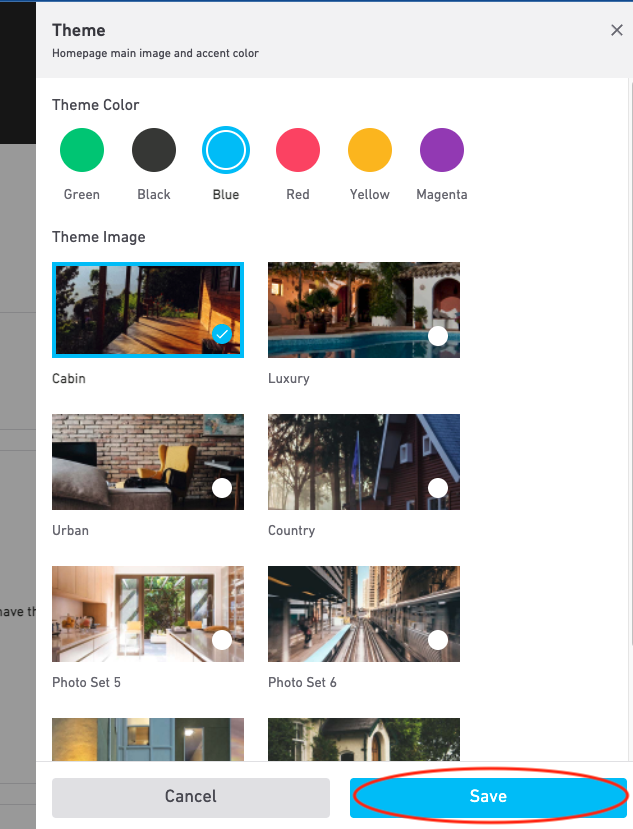 Step 7: Once you make the desired changes, click on Publish and then confirm you want to Publish. Your landing page is now updated.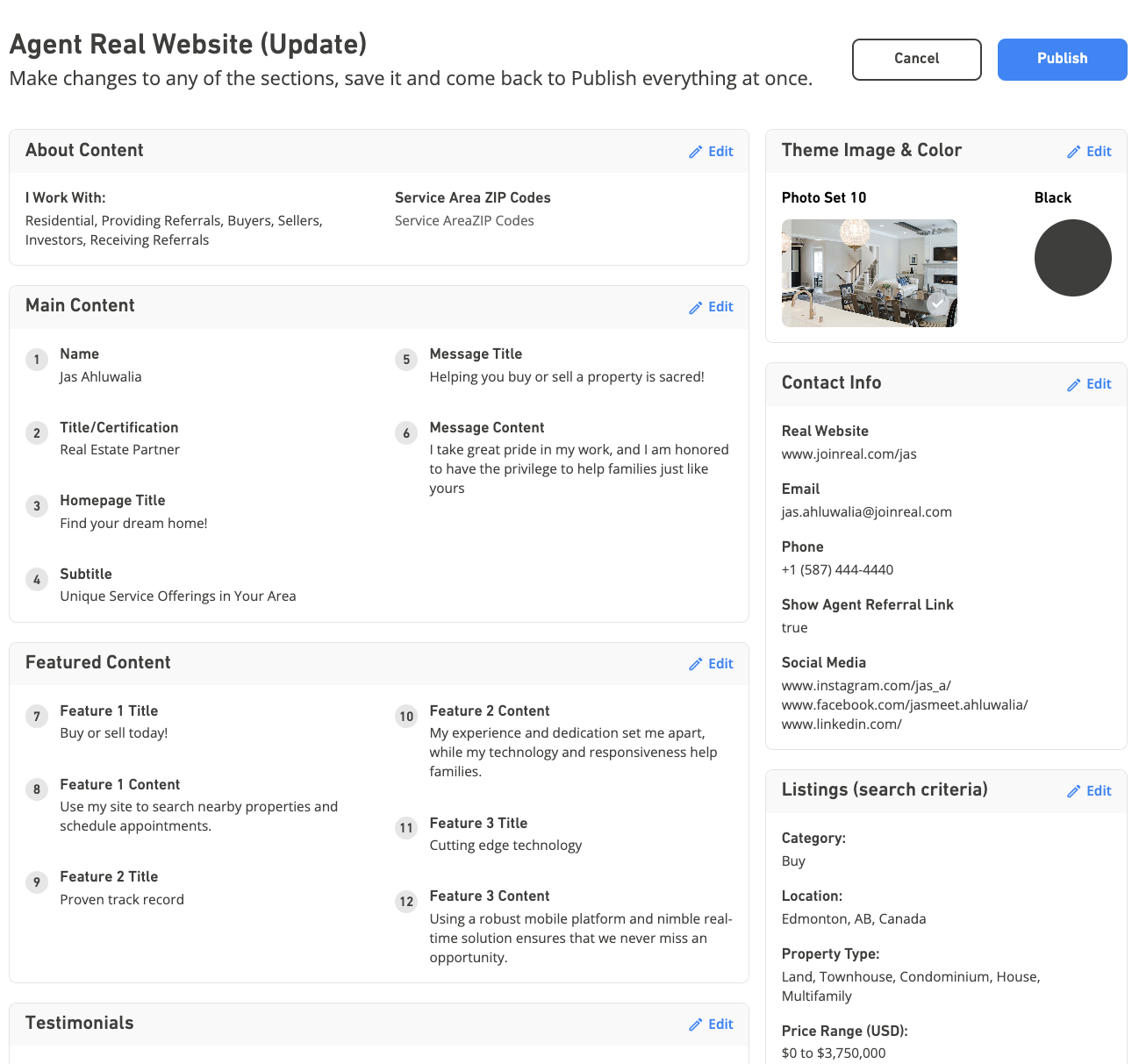 That's it! Your website is updated.