You can extend your closing date in reZEN in just a few easy steps. Login to reZEN, then click Edit Transaction.
Step 1: If you haven't already: login to reZEN. Once you are logged in, find the transaction you need to edit and click on it.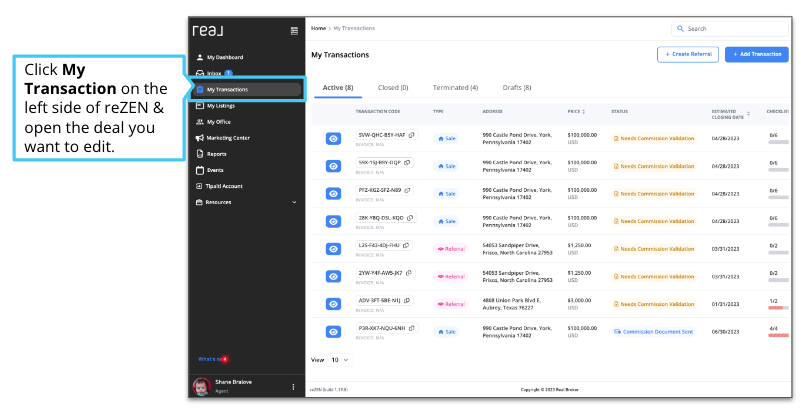 Step 2: Once you are in the transaction, click Edit Transaction. This will open a module. Click Edit Deal Information to change the closing date.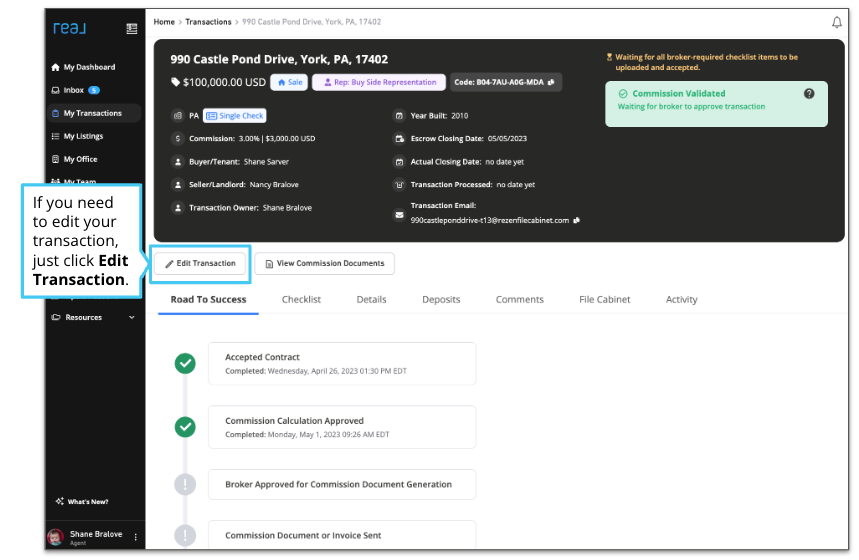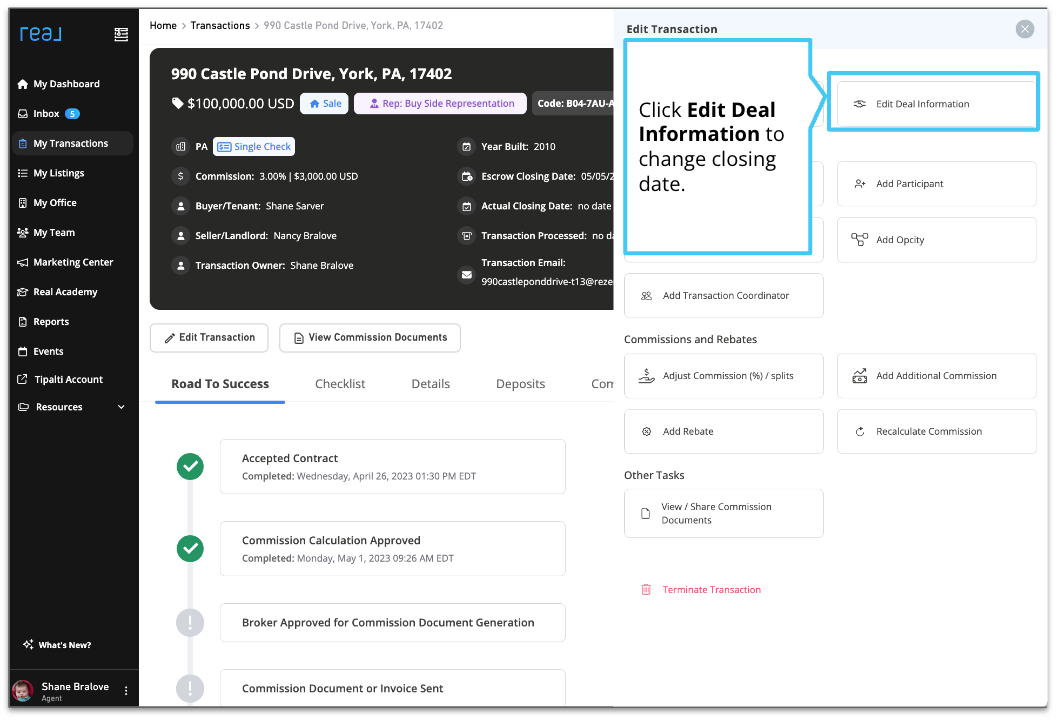 Step 3: In the module, adjust the closing date, then click Save. That's it! You're done!