Login to reZEN, click My Dashboard, then Overview, then scroll down to Contract. Here, you can see a list of all your ICAs and the date you signed. Click the blue download button to download a copy.
Step 1: Login to reZEN. Click My Dashboard on the left sidebar, then click the Overview tab.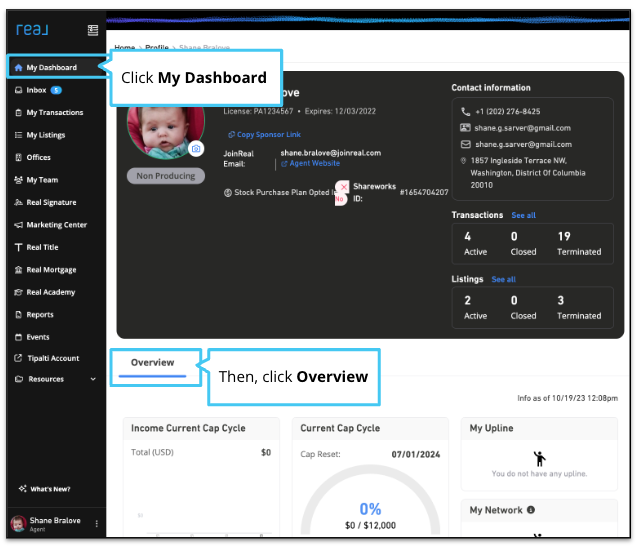 Step 2: Scroll down to the Contract section to see all ICA versions you've signed.