You can sign the updated Independent Contractor Agreement (ICA) directly in reZEN. When you login to reZEN, you will be prompted to sign the agreement. Click open in new tab to see a bigger version of the document - or simply click Start to scroll through the document to review and sign.
You must sign the updated ICA by November 1, 2023. On November 1, you will not be able to exit the window without signing.
You may not change your sponsor when signing the updated ICA.
Step 1: Login to reZEN on your desktop. Once you login, you will be prompted to review and sign the new ICA - see below for an example.
If now isn't a great time to sign, you can click the x at the top of the popup. You will need to sign this by November 1. After November 1, you will not be able to close the module.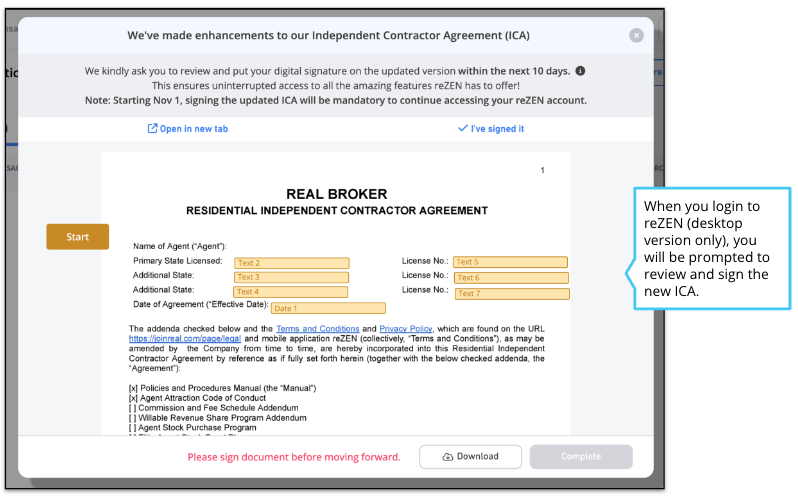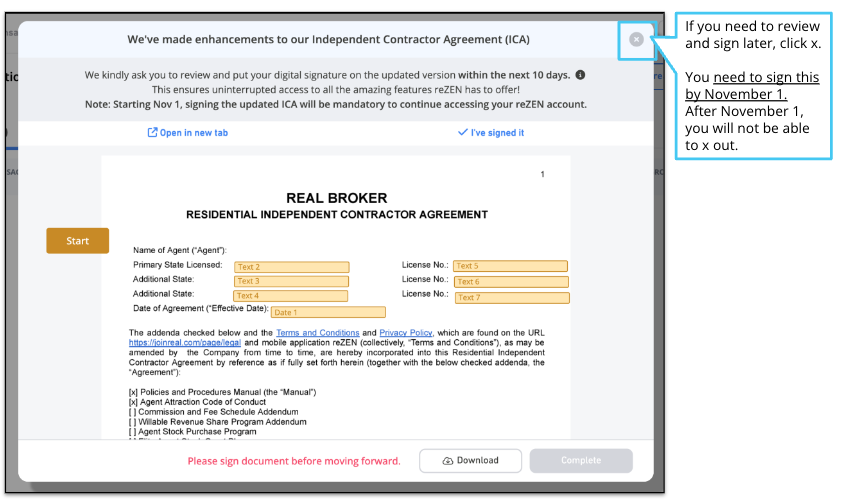 If you want to see a bigger version, click Open in new tab. This will open the document in a larger window.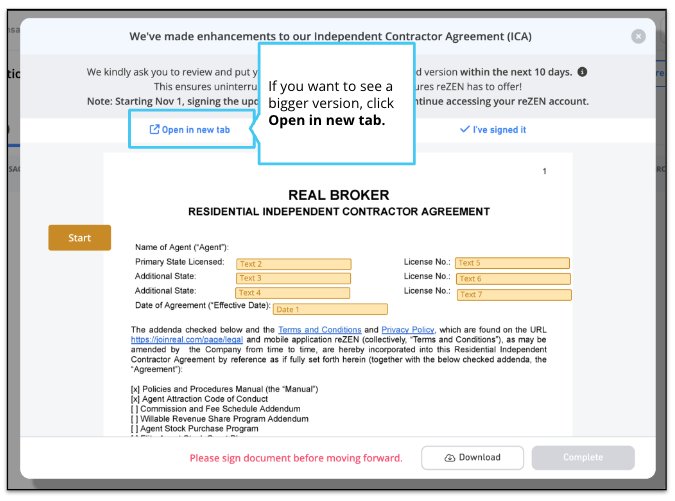 Step 2: Scroll to review the document, or click Start to see the fields you must fill out.
Step 3: Once you complete all fields, the Complete button will be enabled. Click Complete and the module will go away and your fully executed ICA will appear on your account.