If you need to return funds to a client, lawyer, or other entity, you can track the process in reZEN. Click on the transaction, then click the Deposits tab, then scroll down to Release of Funds section.
If you need to return excess funds, Real's Conveyance Team will initiate this for you.
If you have a collapsed deal, please follow the process for your province:
Once the release has been initiated, you will see your request under the Release of Funds in reZEN.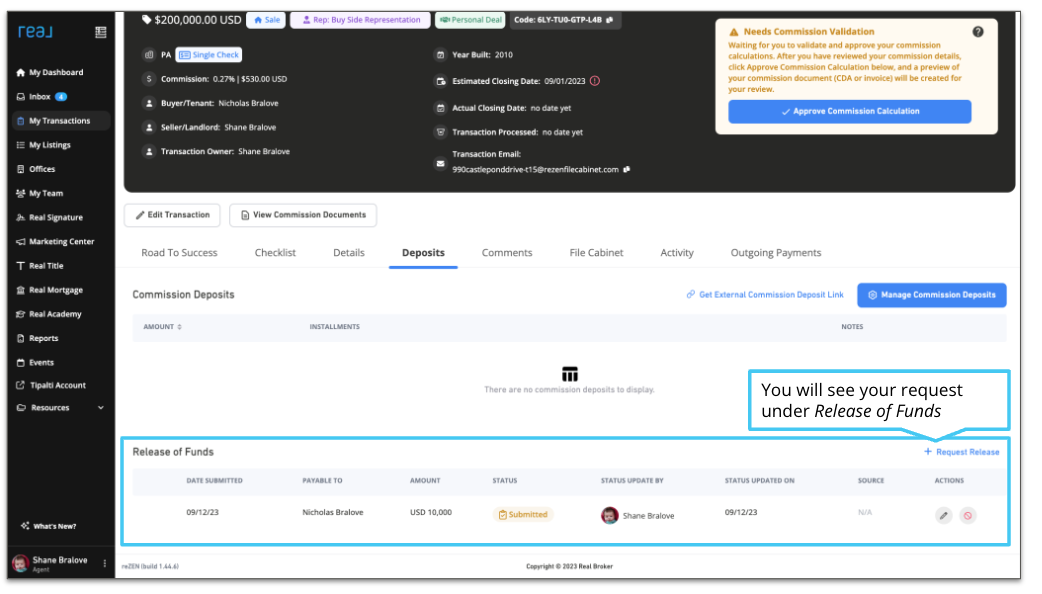 For any amounts greater than $50,000, your Broker will also need to review and approve the release.
Real's Finance Team will release the funds on or after the requested release date - and once all previous steps are approved.
That's it! Once funds are released, normal processing times will apply. ACH and Wire may take 3-5 business days, depending on local bank processing times. Checks may take 7 - 10 business days, depending on mail processing times.