You can easily change your beneficiary by clicking on Change Beneficiary in the Revenue Share section of your reZEN profile.
Step 1: Login to reZEN and click your profile icon on the bottom left corner. Then, click on the Overview tab.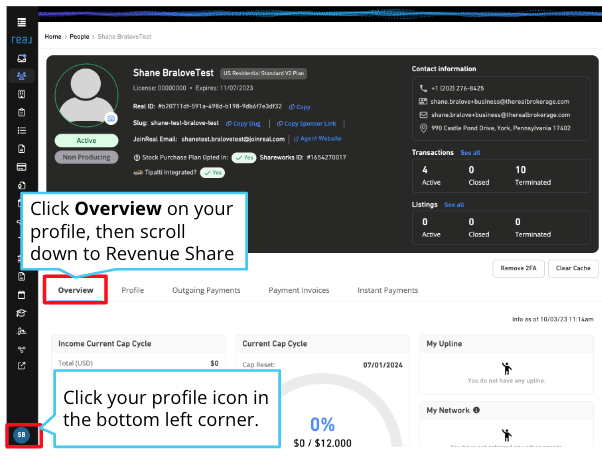 Step 2: Scroll down to the Revenue Share button, and click Change Beneficiary. If you have not already have a beneficiary, you will first need to Designate a Beneficiary. See: How do I designate my Revenue Share beneficiary?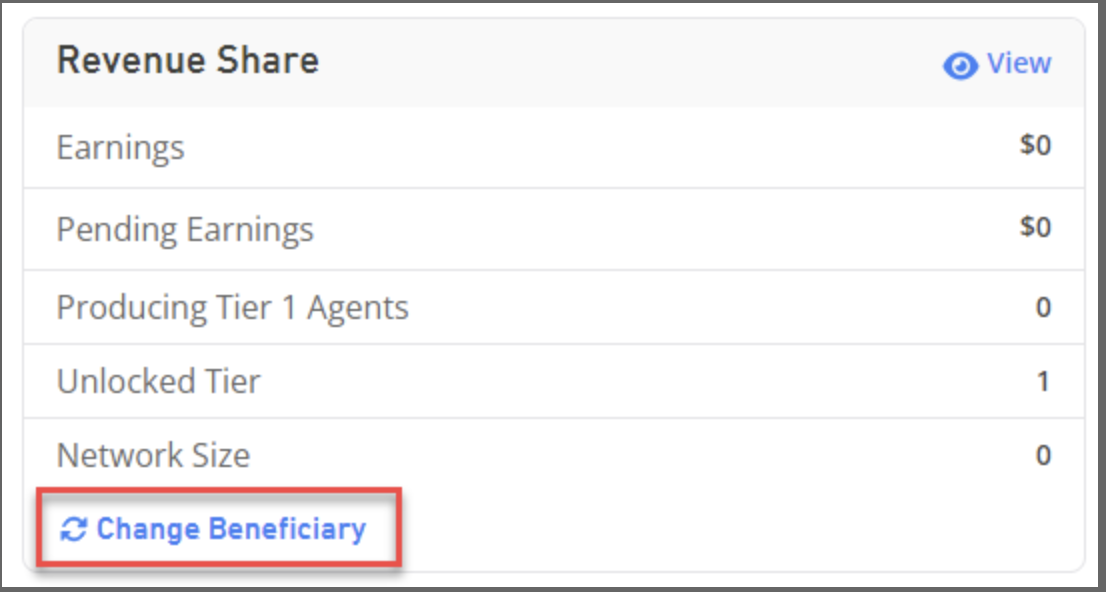 Step 3:A pop-up will appear showing your Existing Beneficiary information at the bottom, and fields are the top to enter your New Beneficiary. Enter the new information and click Change.