Save time in Real Design Center. You can copy & paste your listing's unique OneReal.com website url into Real Design Center to automatically import the listing address, photos, public remarks, and other information.
Step 1: Login to Real Design Center. How to Login to Real Design Center.
Step 2: Select the template you want to create/edit.
Step 3: In the top left corner, click MLS OneReal Lookup. Then, copy/paste the full url from OneReal.com and click Search.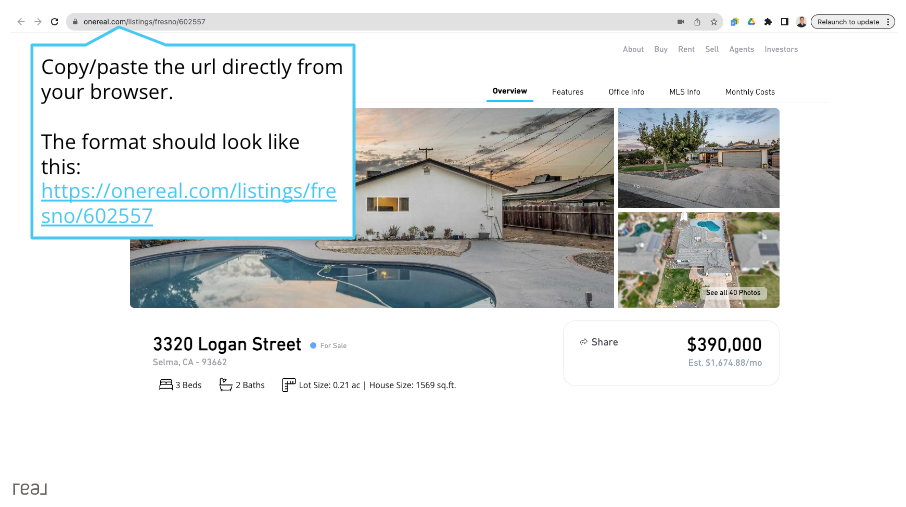 Your listing address, public remarks, and photos will be imported.
Note: if you want to print this design, please upload high resolution photos from your computer. The photos hosted on the MLS are often a lower resolution.