We are changing the real estate industry—and along with it, the way you join a new brokerage. We created a brokerage that gives you the tools to get up and running the way YOU want.
Once you are active with Real, you will be able to access your Onboarding Checklist in reZEN. This walks you through the details of changing your brokerage—so you can move at the pace that works best for you.
Once you complete all your checklist item, you will receive a confirmation message and the checklist will disappear.
How to Access:
Step 1: Login to reZEN. Your Onboarding Checklist should be the first screen you see. If you don't see it, click the bottom left corner, where you will see your profile picture / initials. Then, click Onboarding Checklist at the top.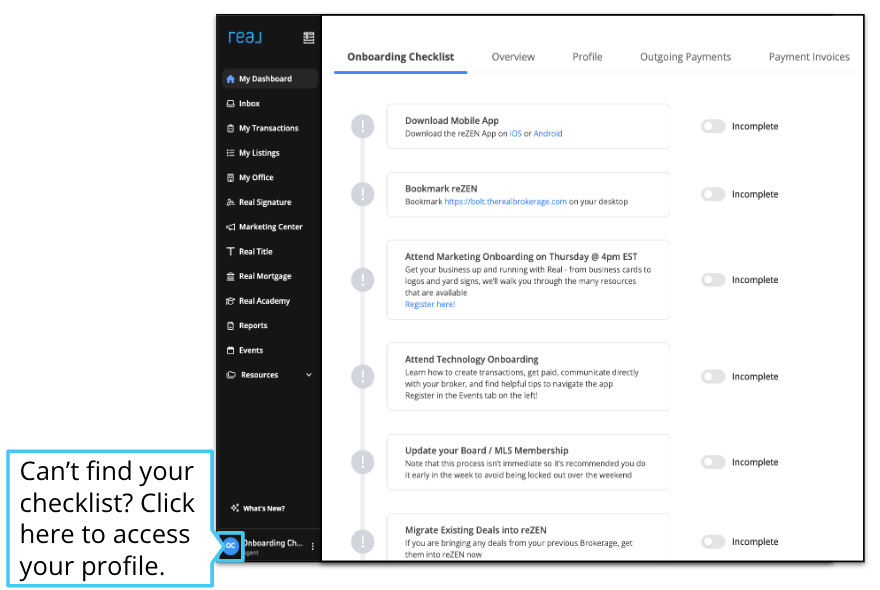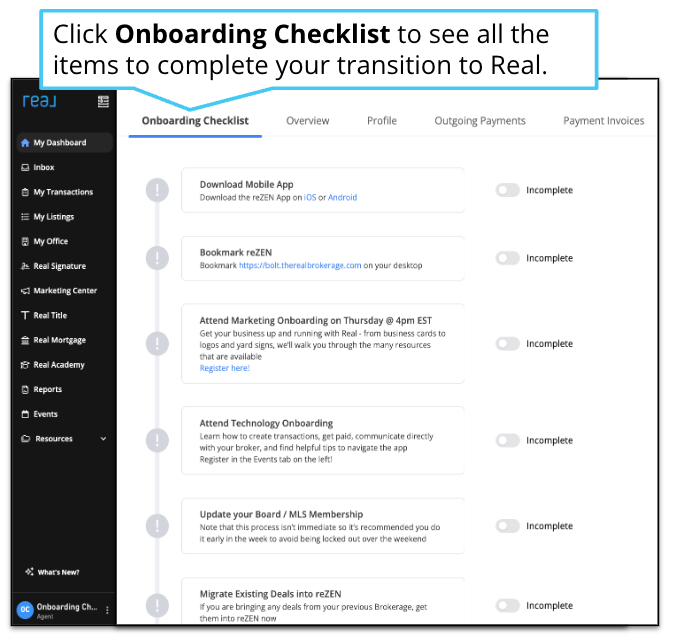 Step 2: As you complete items on your checklist, check them off. Some items will be automatically marked complete by our team.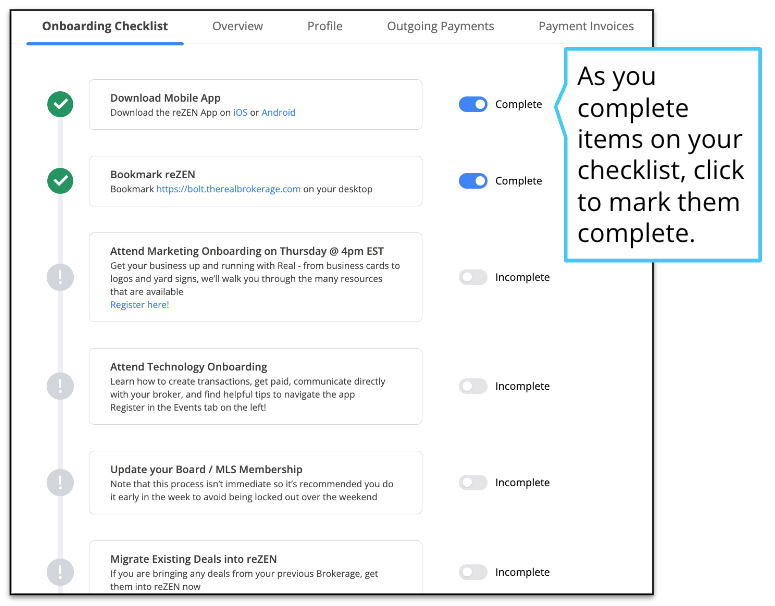 Once you complete all items on your checklist, you will receive a confirmation message and the checklist will be removed from your profile. CONGRATULATIONS :)