If you are not collecting a commission on a Personal Deal (e.g. you are selling your own property and don't need to pay yourself a commission), please edit the commission so the Total Commission is equal to the Fees Payable to Real. This will result in a zero ($0) net payout.
Step-by-step instructions:
Step 1: Take note of all fees to Real on the deal. Even on a personal deal, you still need to cover all the fees to Real. Write down (or remember) the total fees to Real.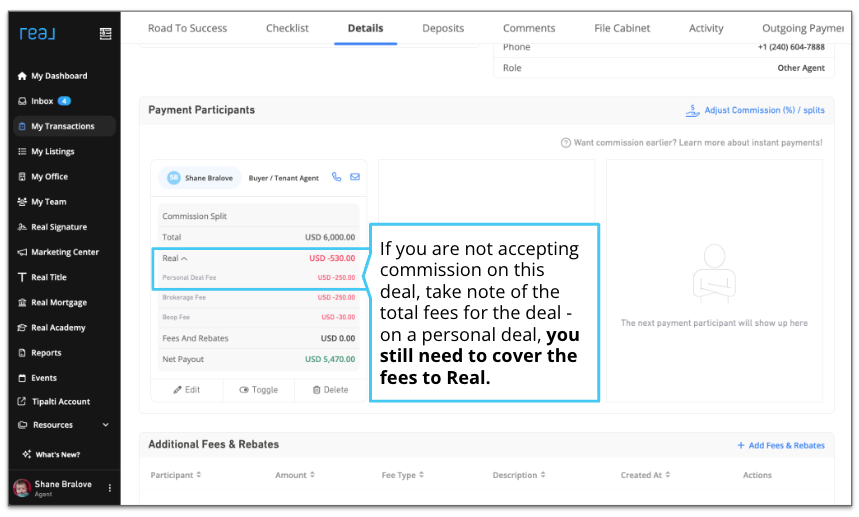 Step 2: Click Edit Transaction. This will open a module.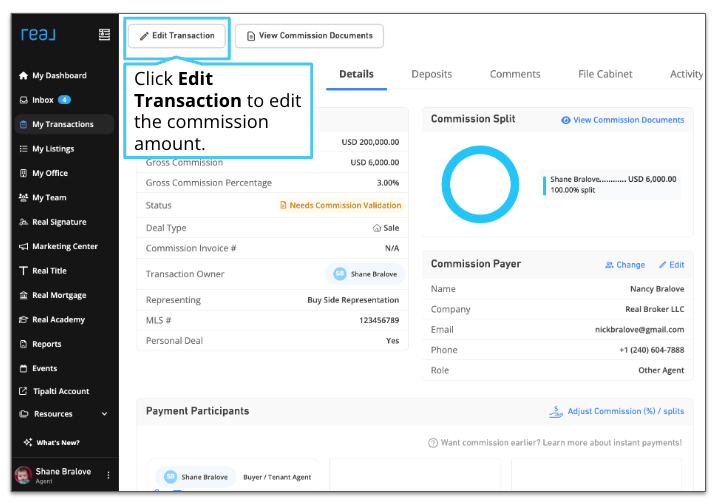 Step 3: Click Deal Information. The module will update.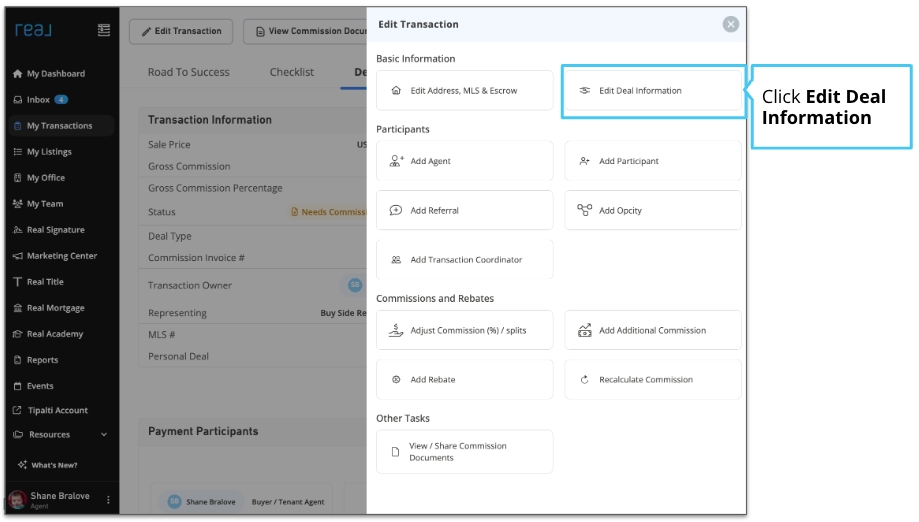 Step 4: Toggle off the Sale Commission (so it's no longer percentage based). Enter the total fees to Real as the commission for your side. Then, click Save.
Example:
$530 covers the $250 Personal Deal Fee + $250 Brokerage Fee + $30 BEOP Fee

If you already paid the Annual Brokerage Fee, $280 will cover the $250 Personal Deal Fee + $30 BEOP Fee.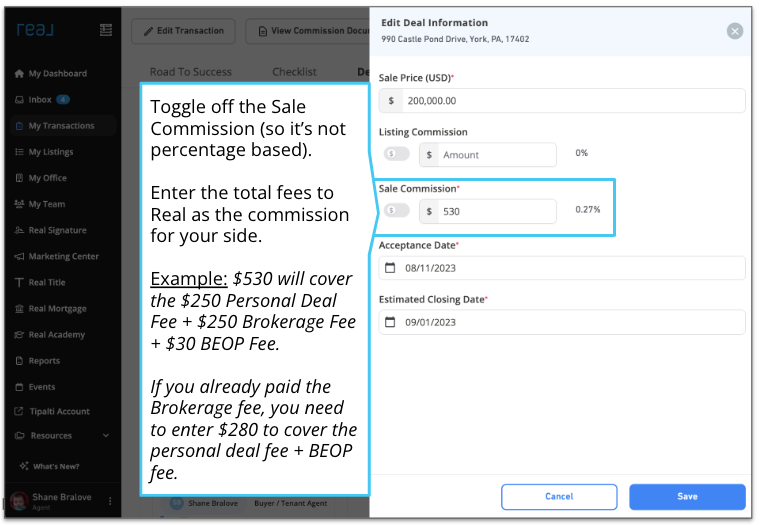 That's it! You're done. Return to the Details section of the transaction and scroll down to Payment Participants. Now, you will see the total commission is equal to the total fees paid to Real, resulting in a net payout of $0.