To use Leo:
Login to reZEN. Click the blue wave at the top of your profile. This will open Leo. Type a question in the box at the bottom and click Enter.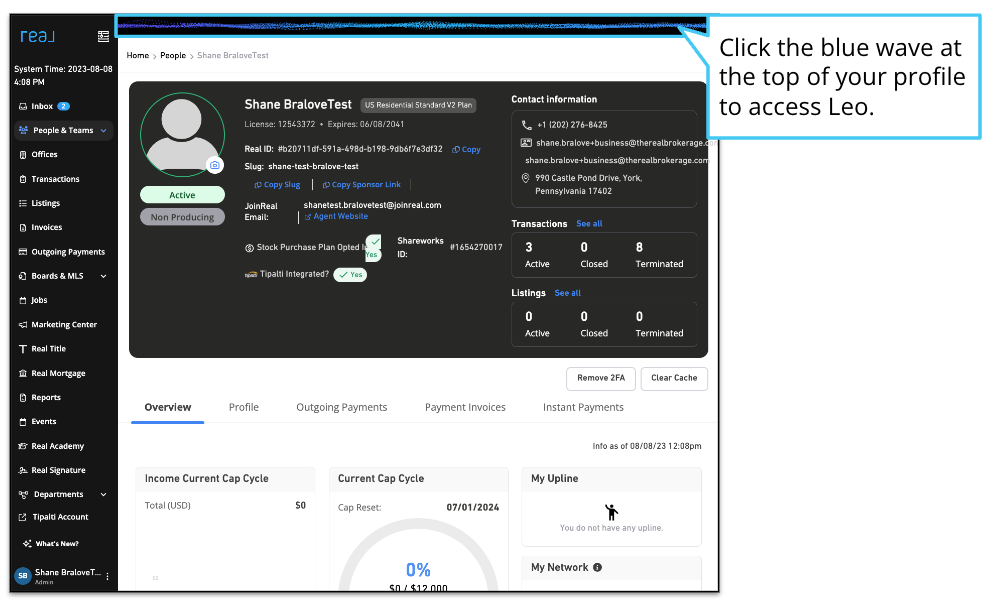 Type your question and click Enter.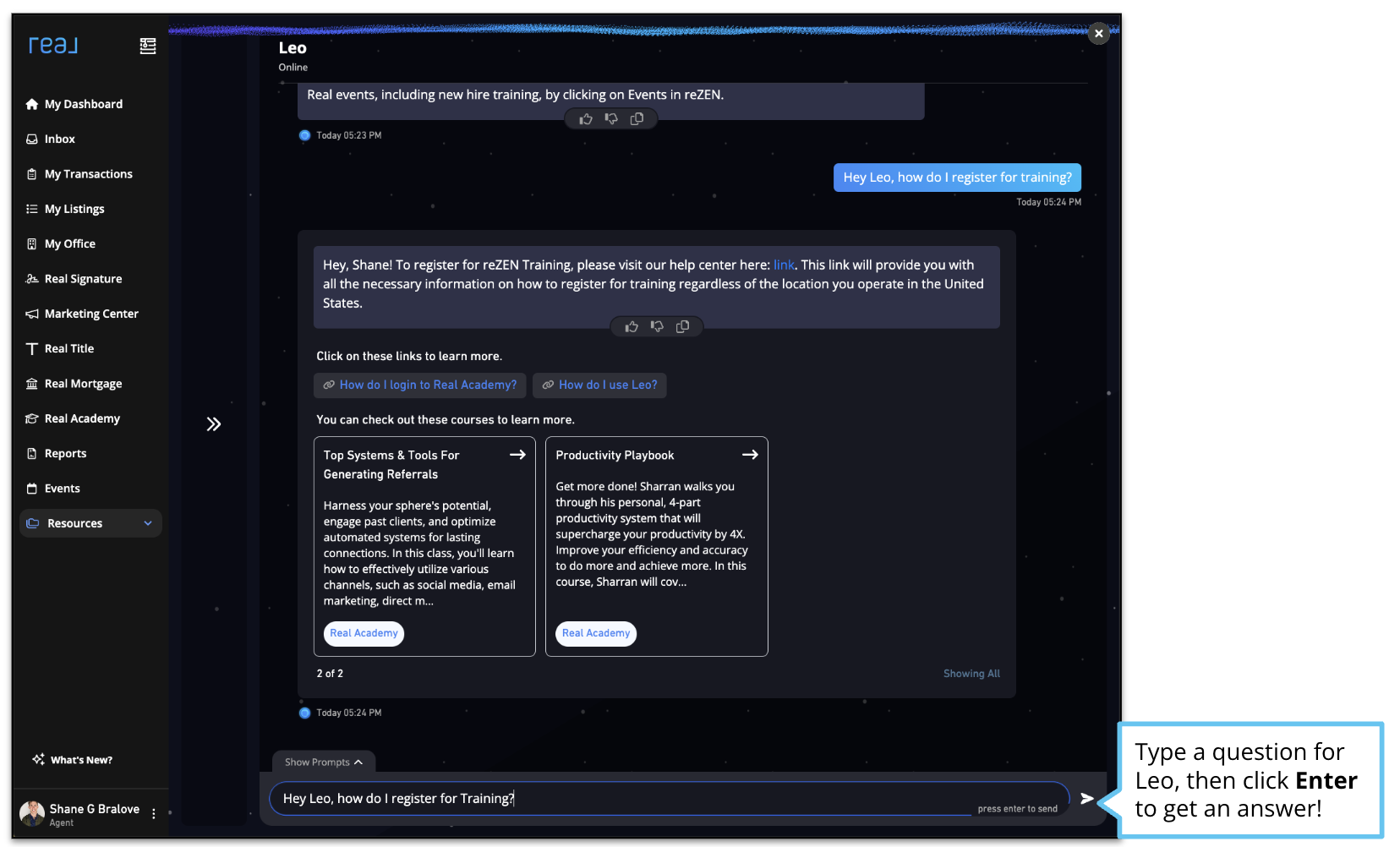 Leo will provide answers - in many cases using information from your profile to provide accurate and relevant information. Leo can do much more - like help you find answers to common questions at Real.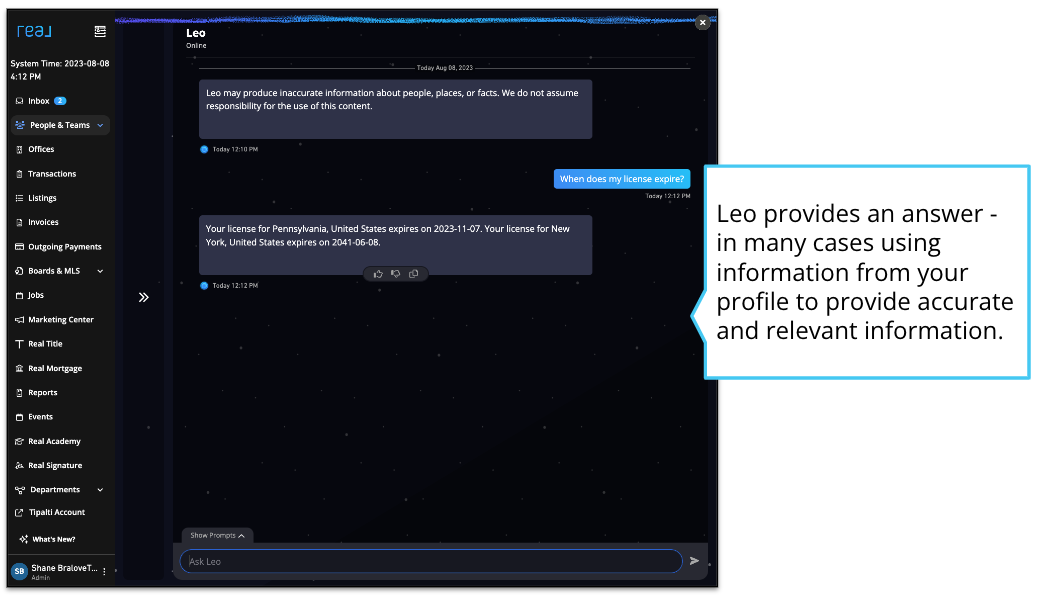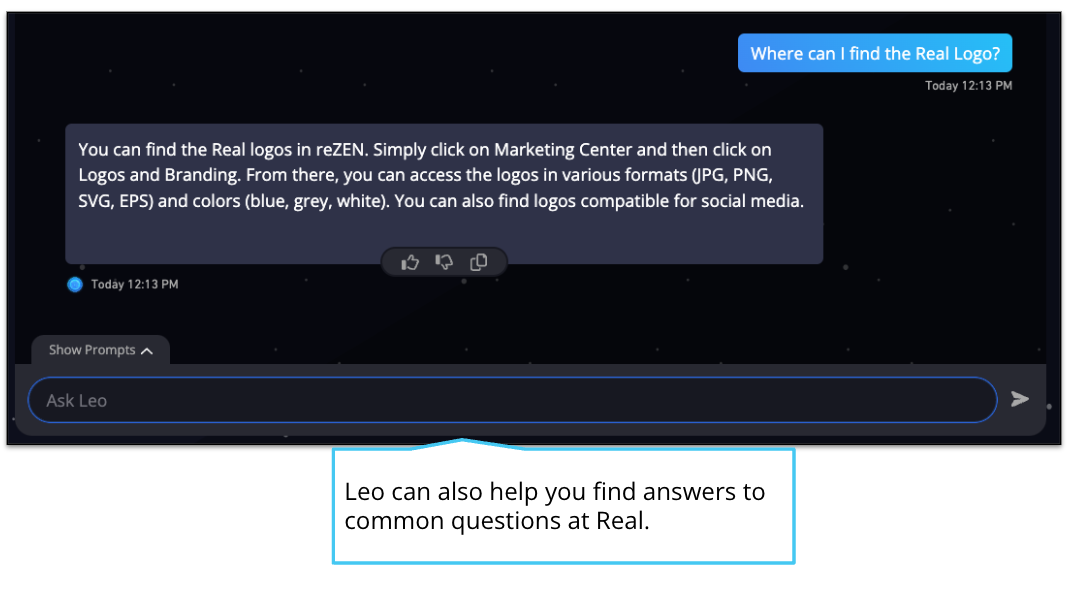 Leo get's smarter with your feedback. If you don't like the answer, click the thumbs down button to provide feedback. You can also click + Create Support Ticket to get in touch with our Agent Experience Team.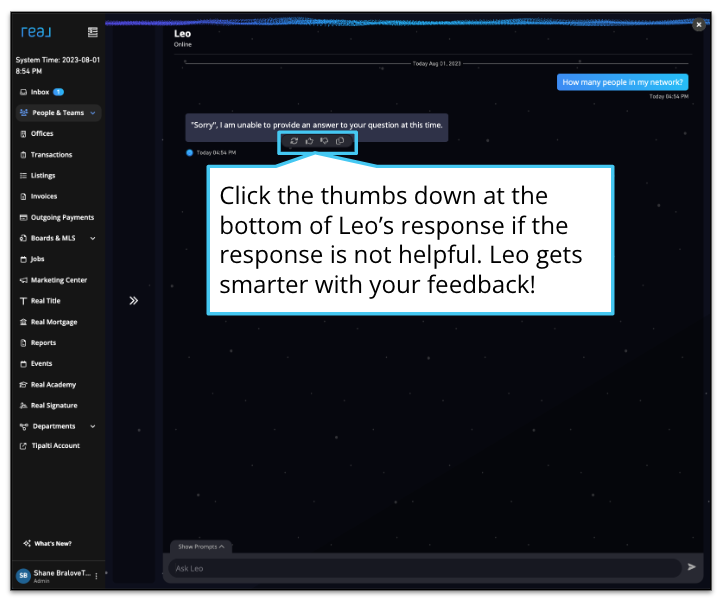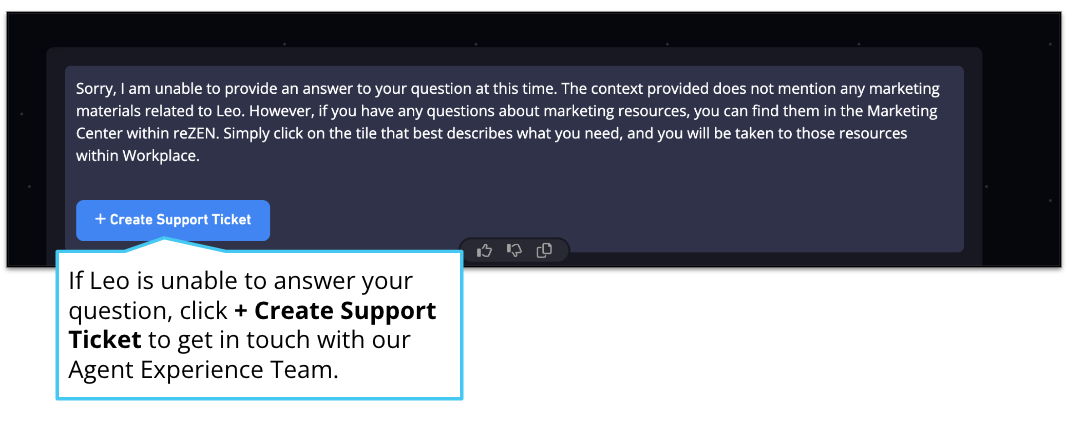 If you need to exit Leo, click the x at the top right.