Directional Sign
These directional signs come in circles, tents, A-frames, arrows and house shapes.
If you need to make a custom design, Oakley offers free custom design services. Reach out to helpteam@oakleysign.com.
*Always run custom marketing material by support@therealbrokerage.com for a branding and compliance check.
Directional Sign Templates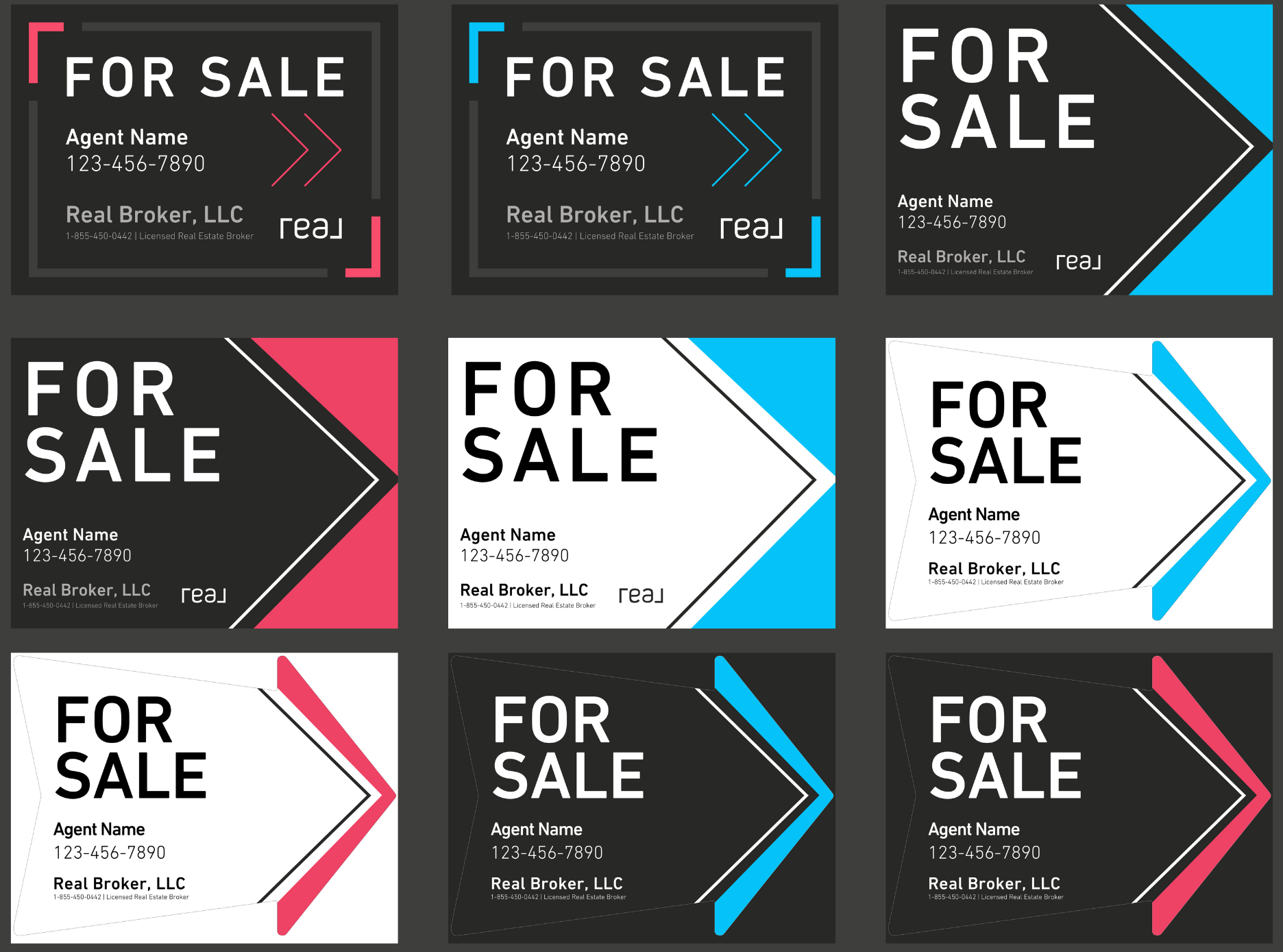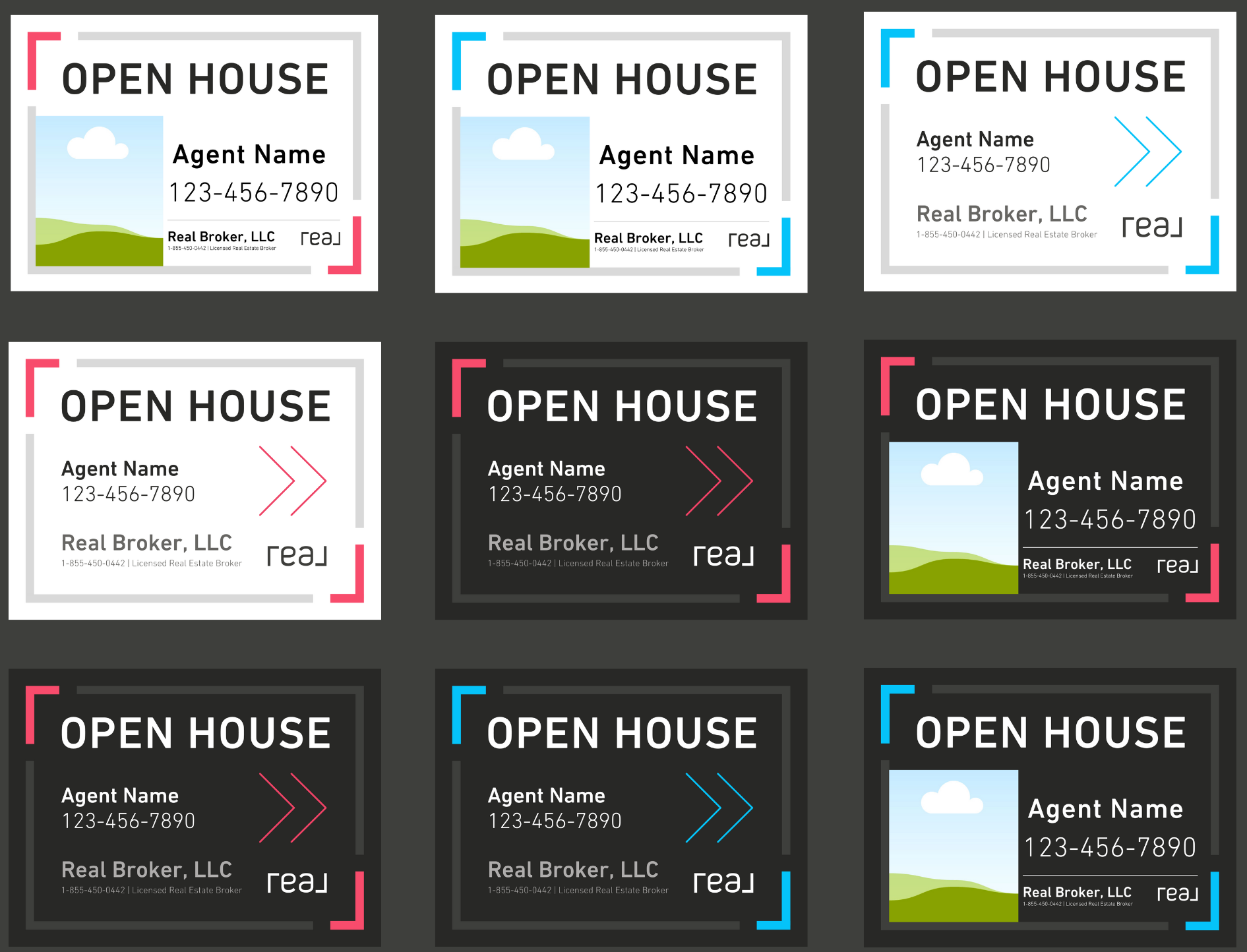 Closing Signs
These closing keys and signs are the perfect way to celebrate your latest closing.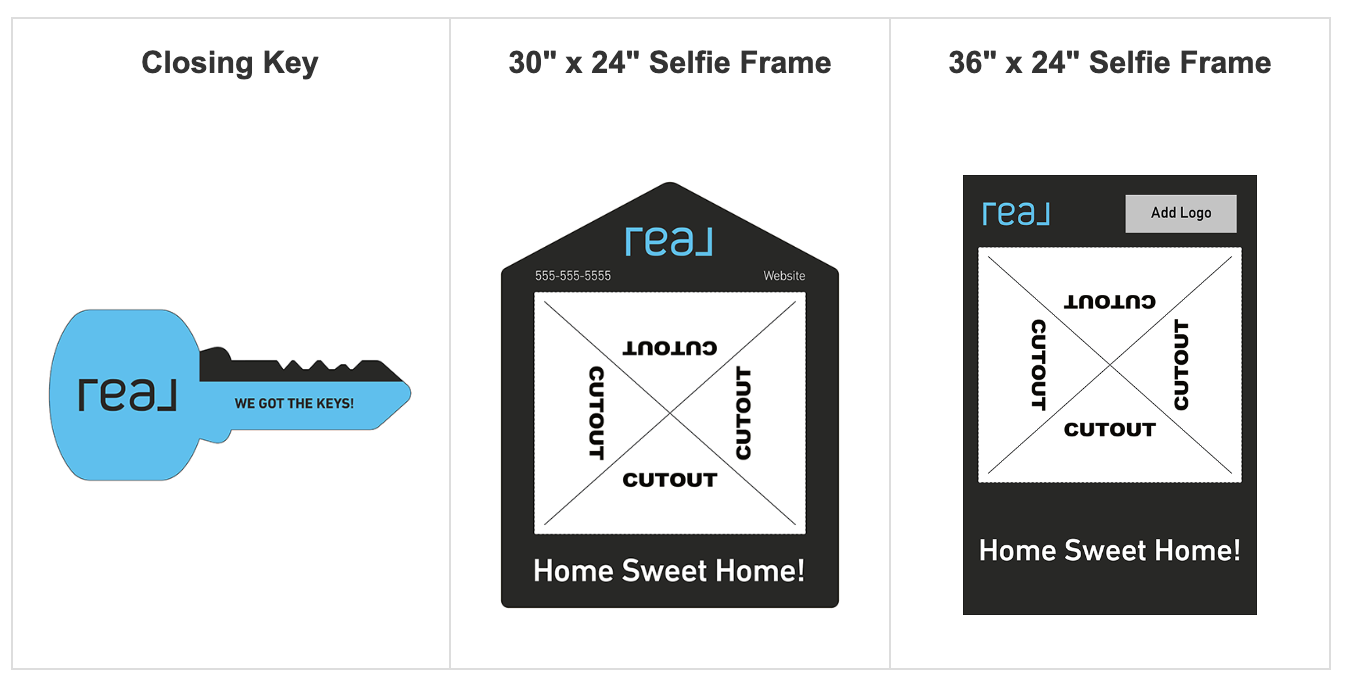 Rider Sign
Customize your yard signs with these high-quality sign riders. Templates come 24 inches and 30 inches wide and feature a range of colors and options.