With Demo Mode, you can show other agents the amazing functionality of reZEN - while keeping your information private.
Demo mode blurs sensitive information on your account - like earnings and tax information.
Use Demo Mode to show agents your reZEN profile without exposing your personal financial information.
Demo mode won't change the deal process or let you create test transactions. If you need to show an agent how to get paid at Real, check out: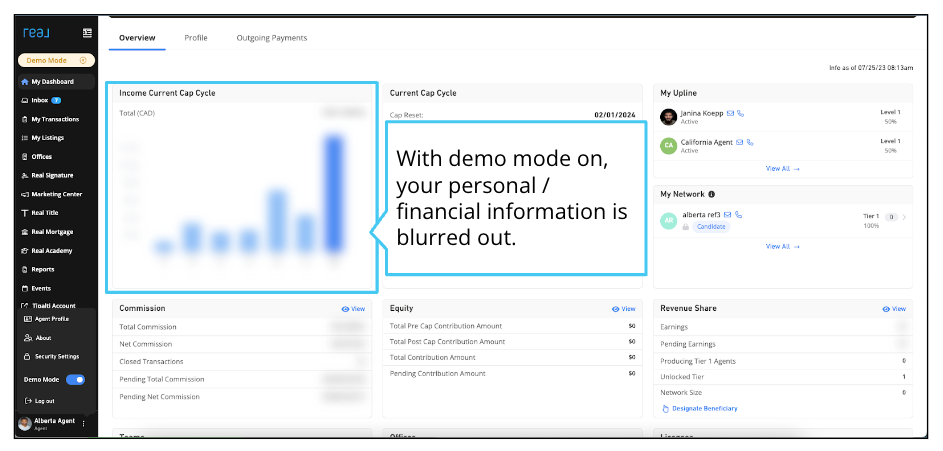 How to Access:
Step 1: Click the three dots in the bottom left of reZEN.
Step 2: Click the toggle next to Demo Mode to toggle on/off.