If you see one of these error messages at the top of your transaction, we are likely missing information required to process your transaction:
"Buyers lawyer is required to generate a commission document."
"Sellers is missing 'address."
"Sellers lawyer is missing 'address"
.

Here's how to quickly resolve this error:
Step 1: Click the Details tab on the transaction. Then, scroll down to Commission Payer on the right side of the transaction.
If you see "Enter when firm" or "Fill in when firm" you need to enter the information for the Commission Payer. Learn more about the commission payer: Who is the Commission Payer - CAD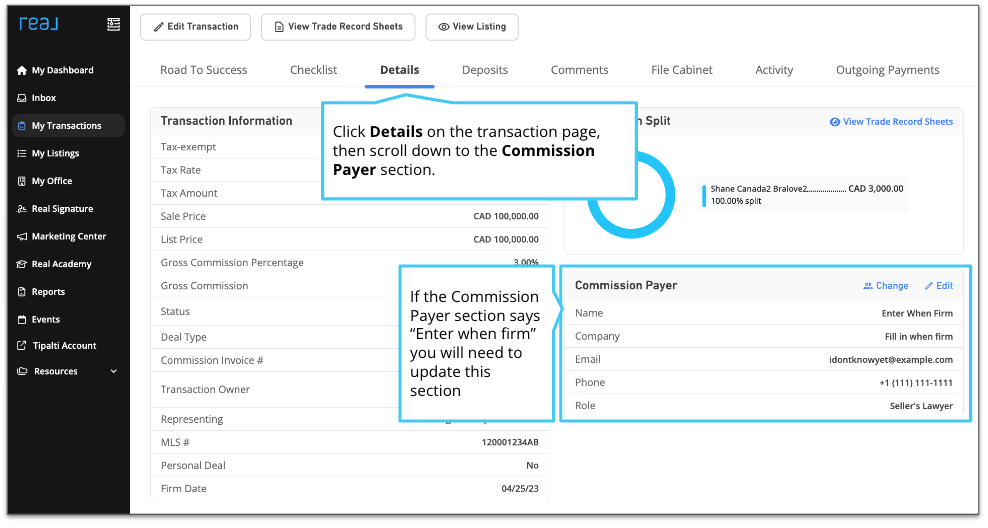 Step 2: If you already entered the Commission Payer (e.g. Seller's Lawyer) in Other Participants, click Change and select the correct person from the dropdown - OR - click Edit to add new information, then click Save.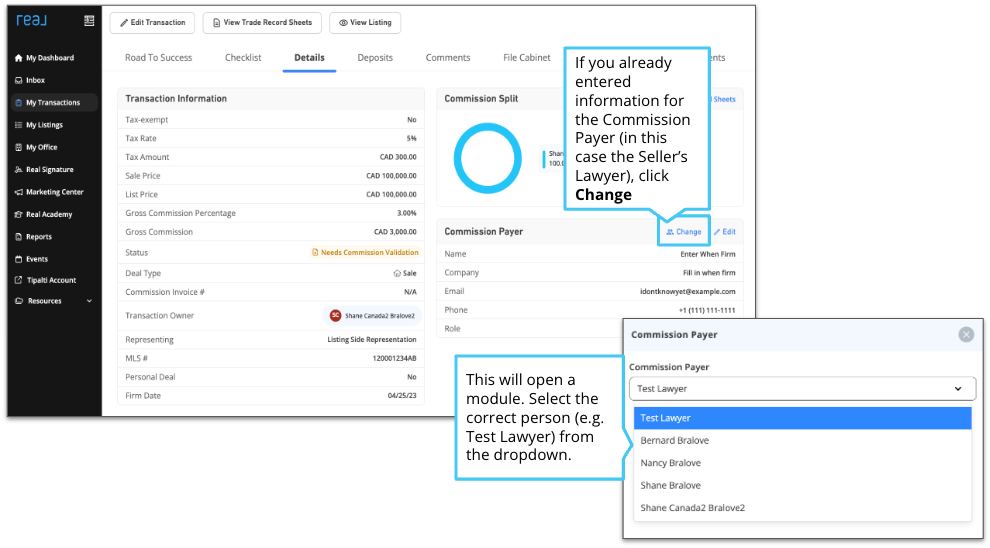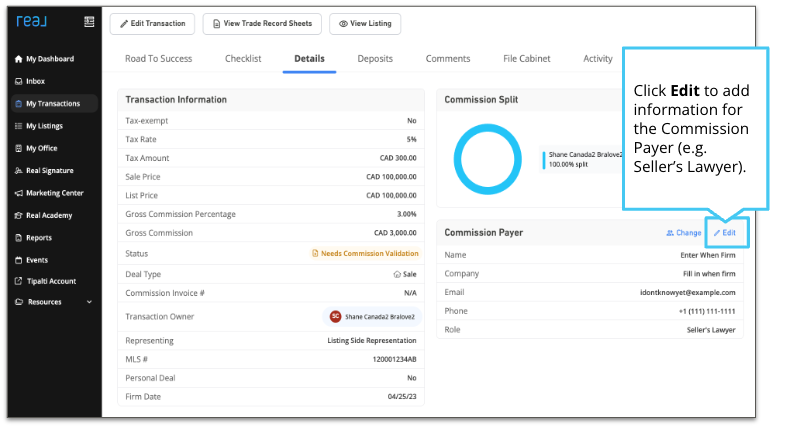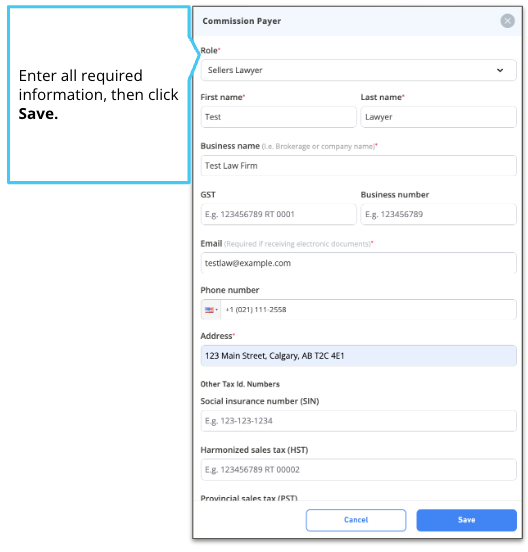 Once you complete these steps, the Commission Payer section should be updated with the correct information and the error message should be removed.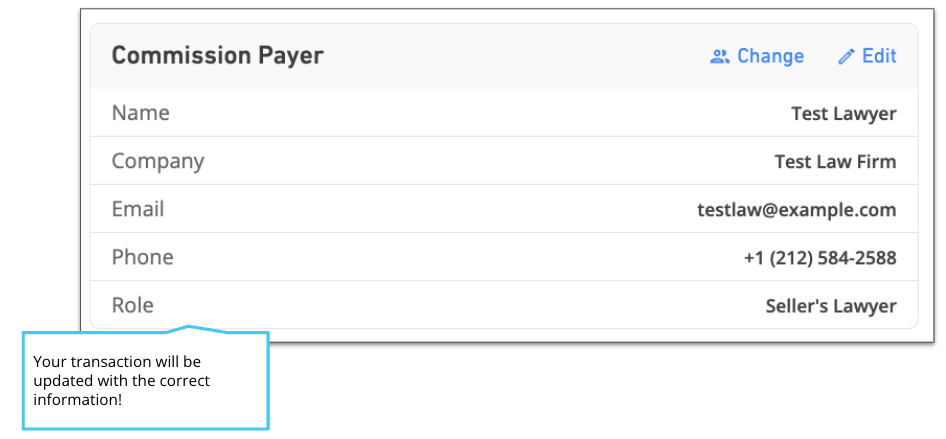 Step 3: Scroll down to Other Participants to make sure you have all required information entered.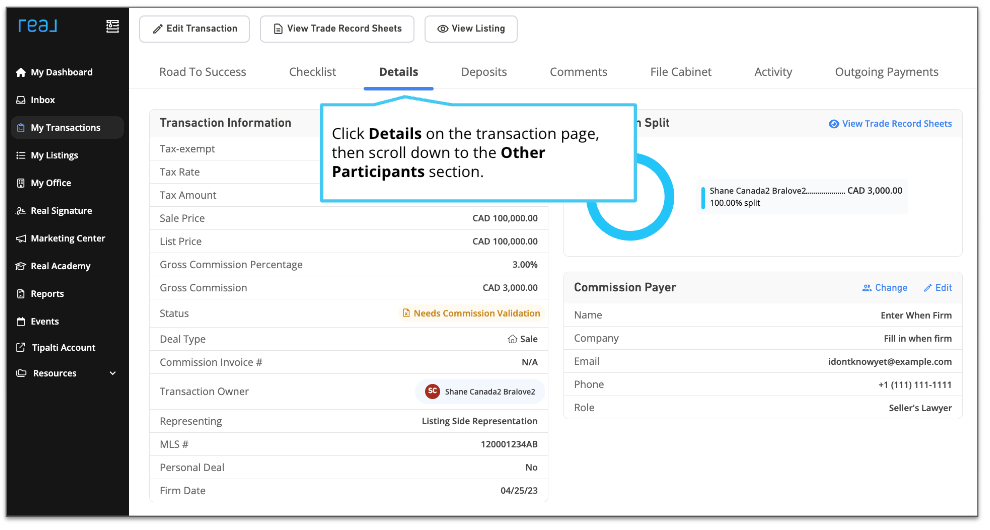 Step 4: If you see the person listed and just need to update the address, click the edit icon. This will open a module to add / edit any missing information.
OR - if you do not see the person listed, click + Add Other Participants to add the missing person and their information.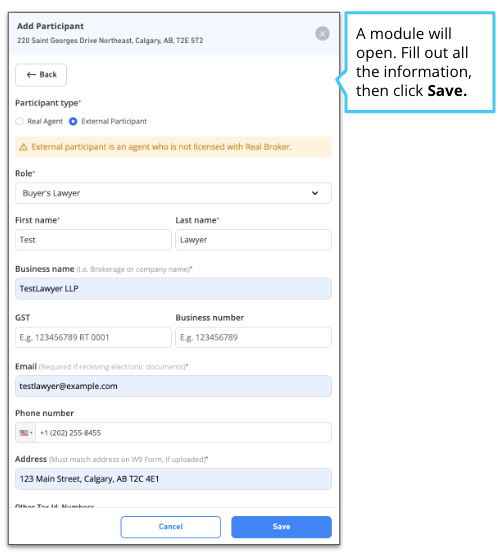 Once updated, you will see the person listed under Other Participants.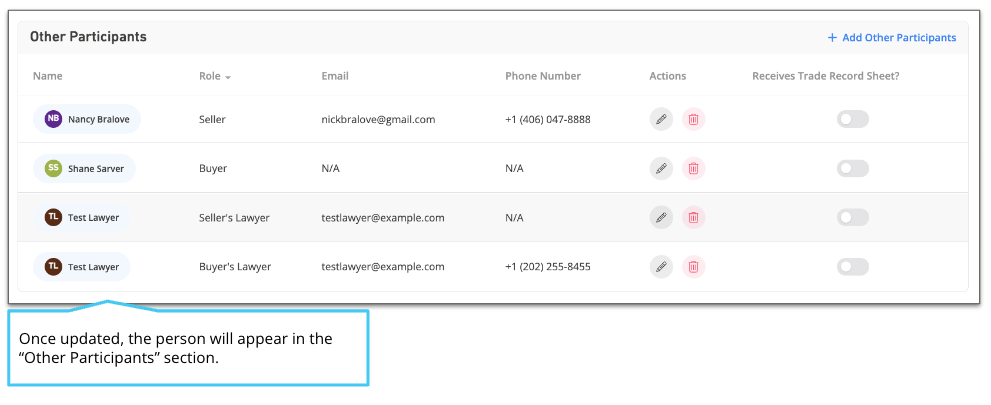 That's it - you're done! If everything else is complete, click Approve Commission Calculation to move forward in the process and see Step 5: Approve Commission & Trade Record Sheet - Canada.