You can quickly send something for signature by clicking on One-Time Documents in Real Signature. Learn more in Real Academy: Overview & One-Time Documents or keep reading for step-by-step instructions.
Step 1: Click One-time Documents tab in Real Signature.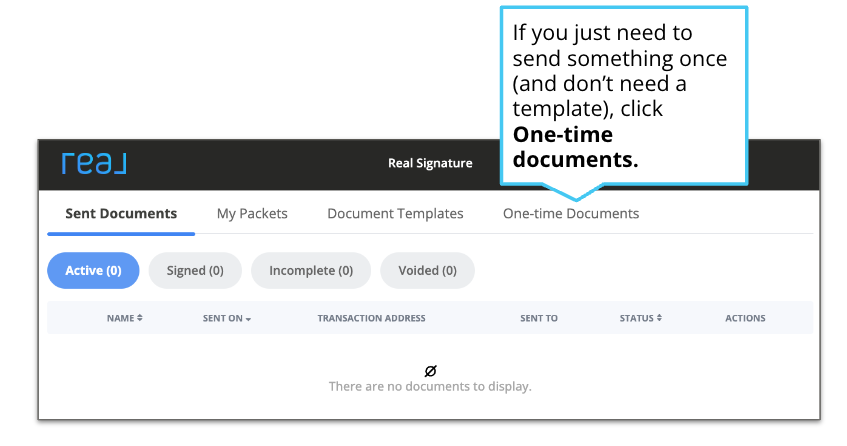 Step 2: Click Browse Files to select a file from your computer - or drag and drop a file in the top section.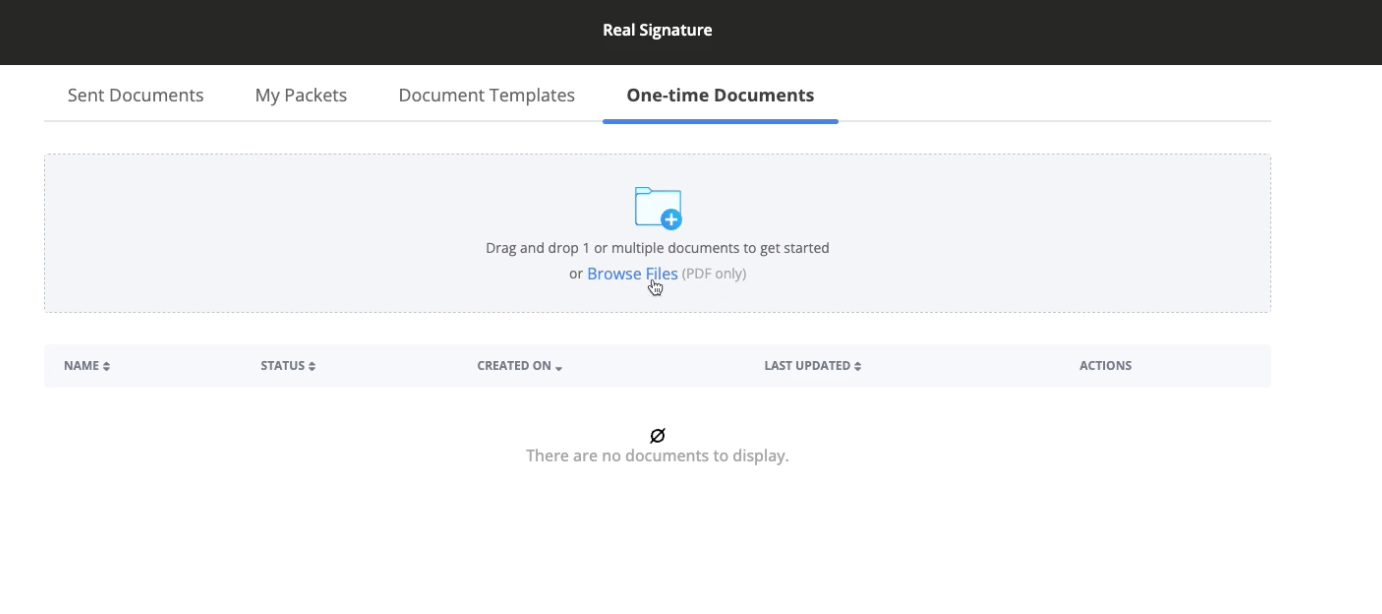 Step 3: If the document is associated with a transaction, select the transaction from the dropdown. Then, click Next.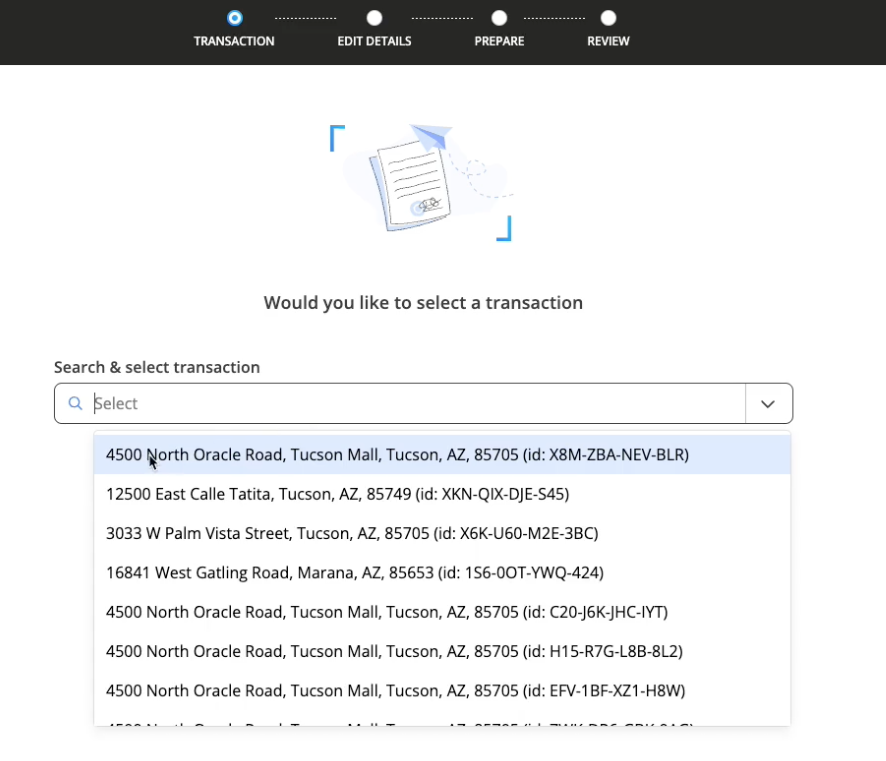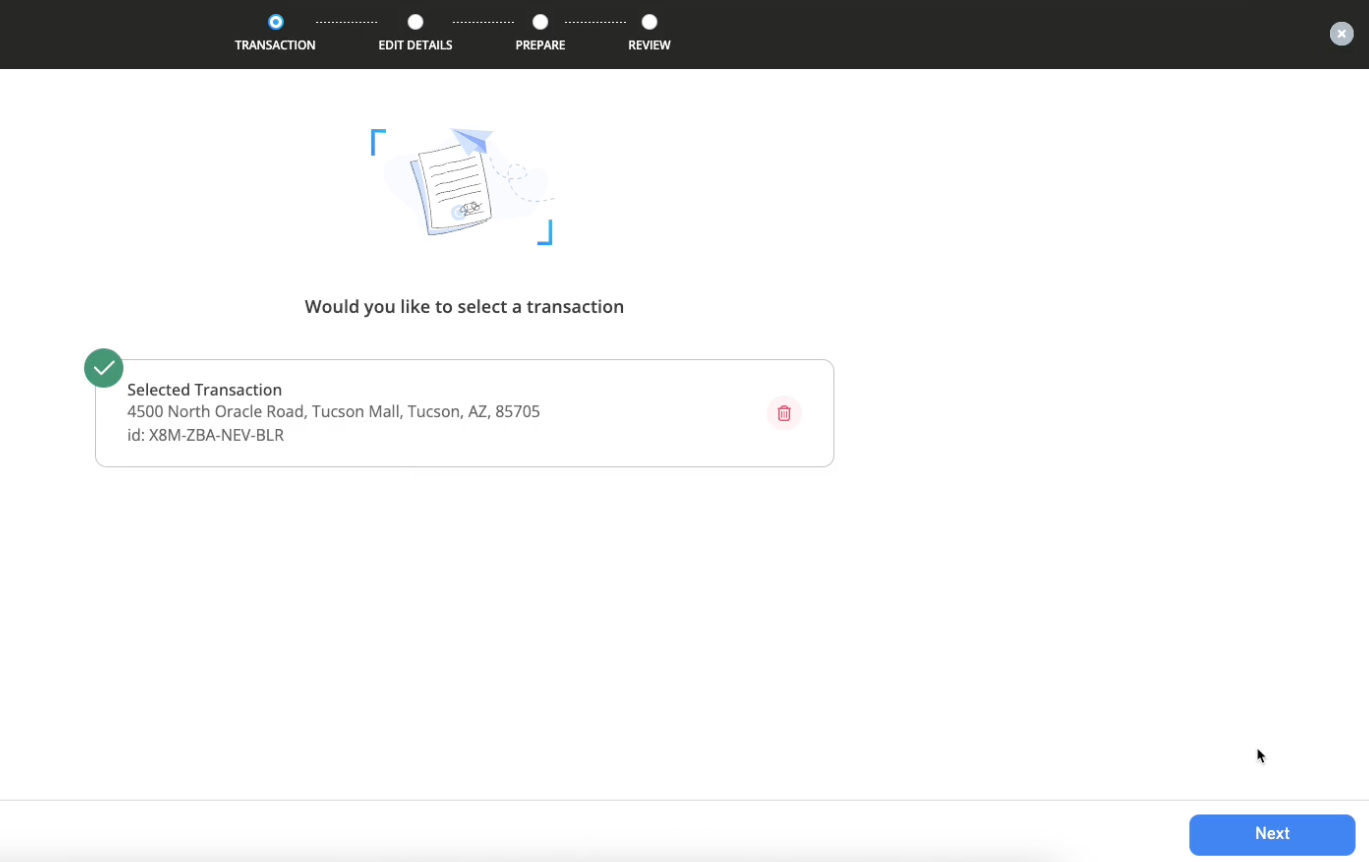 Step 4: Enter the information for who needs to sign the document.
If you are sending on behalf of someone on your team, edit the "On whose behalf is this document being sent" section. This will change the "From" in the email the signer receives. Learn more: How do I share templates and documents with my Team?
If you want to copy Title, Escrow, another agent, or anyone else, enter them into the CC.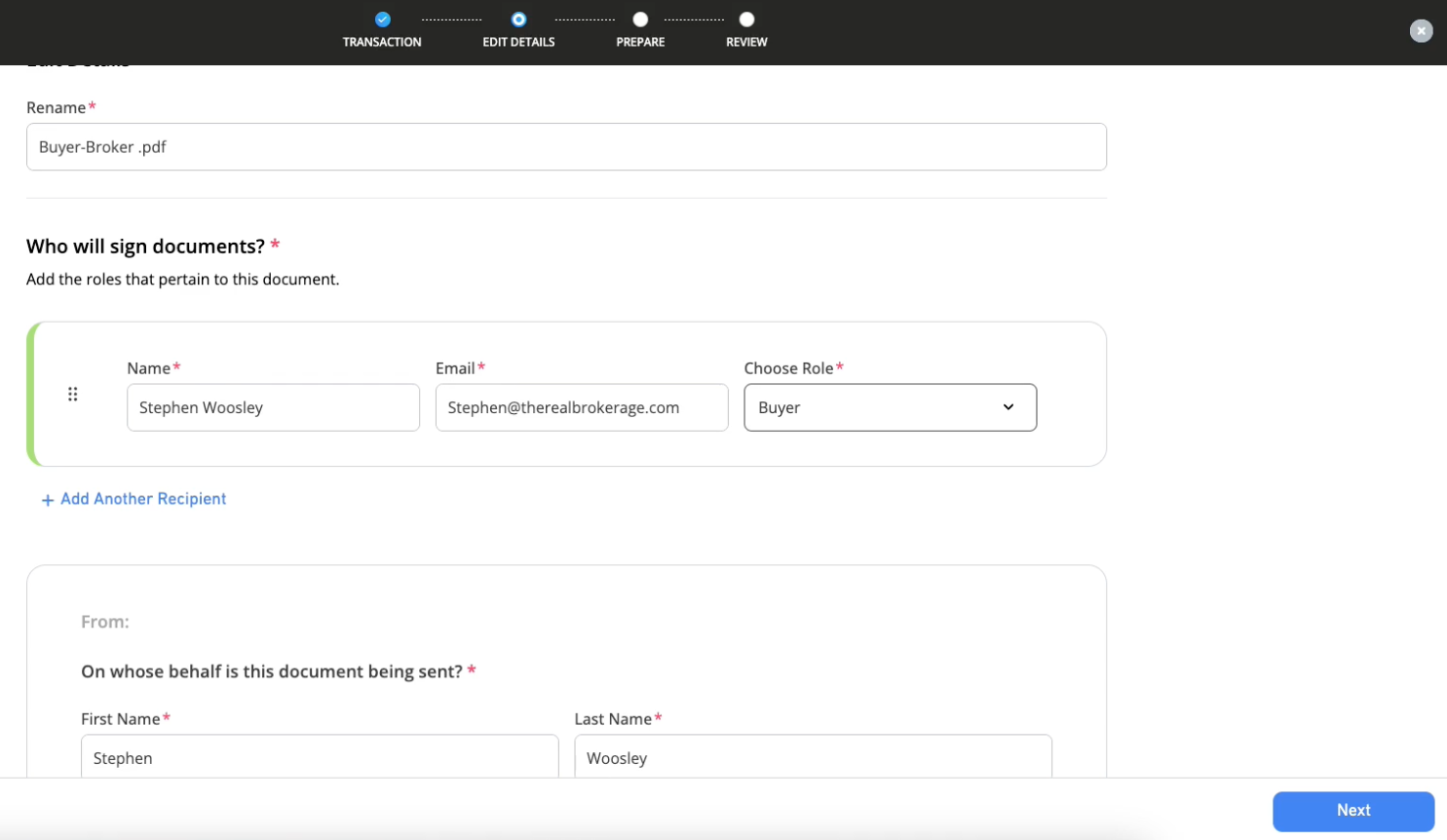 Step 5: Drag and drop any necessary signature blocks. For one time documents, you will typically only drag the Signature Block. If you have many fields, consider creating a template: How do I create a template with Real Signature?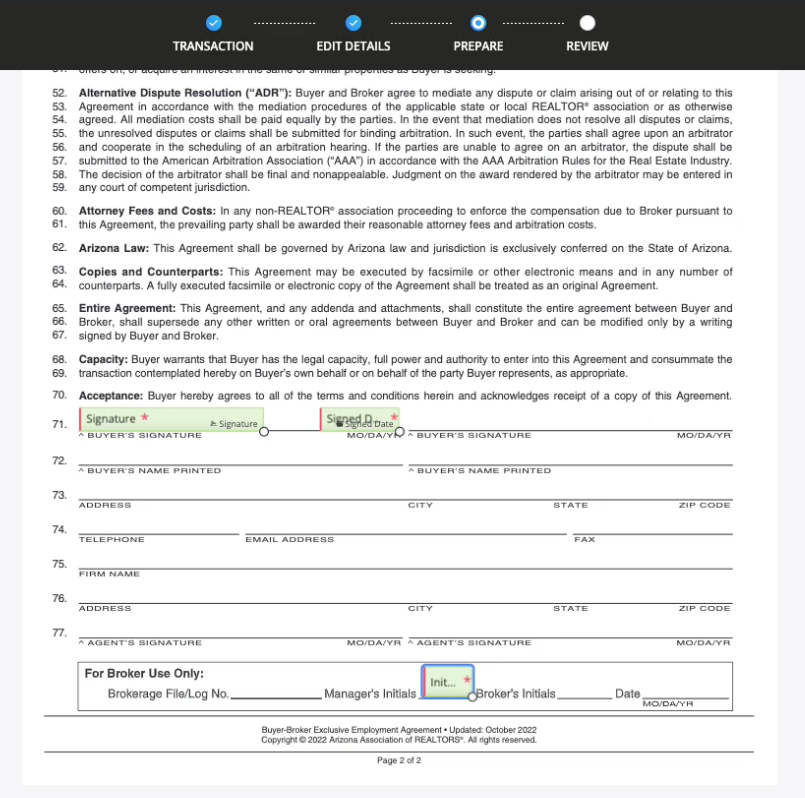 Step 6: Click Preview in the lower right corner. Review everything to make sure it is correct.
Step 7: Click Send for Signature.
Once the document has been sent, you will see the Sent Documents tab in Real Signature. The status will be Pending Signature until all signees have signed. The status will change to Complete once all signees have signed. Learn more: How do I know if my Document was Signed?