If you are on a team or working with a transaction coordinator / admin, we have a couple options to make things easy for you:
Send for signature on behalf of another agent.
When you send a document for signature, you can send on behalf of another agent. When the email is sent asking for Signature, it will appear as if it came from the agent you entered in this field. You can add the agent to the CC field so they get a copy of all documents and can track the correspondence.
What this means:
An admin, transaction coordinator, or operations manage can create all the templates in their account;
Then, send the documents on behalf of agents on the team. Simply edit the section for "On whose behalf is the document being sent"
Clients will receive an email from the agent they've been working with, asking them to sign the document.
When the document is signed, it will appear in the Real Signature account of the sender (admin / transaction coordinator / operations manager) so it can be added to the transaction checklist in reZEN.
If you added the agent as a CC, they will by copied on all the emails and receive a link to the final, executed contract.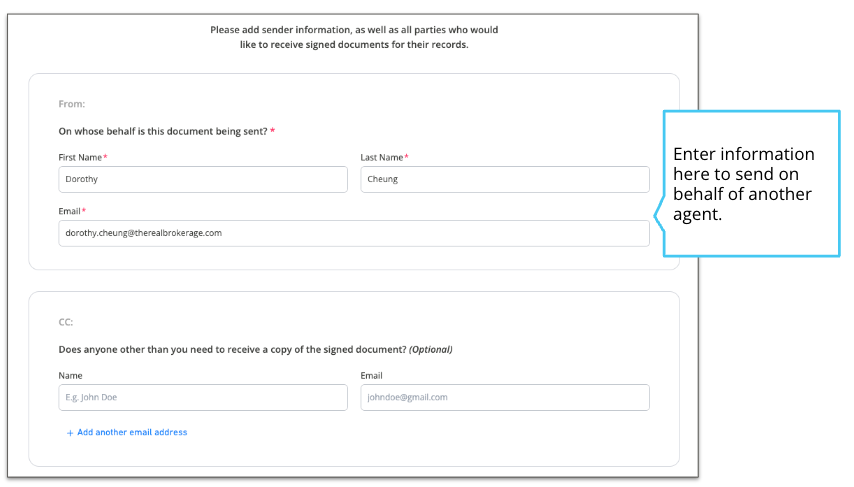 Once a document is signed, upload it to the transaction checklist.
If you are already setup on a team and have access to edit and manage the transaction checklist for your team, you can build and manage all templates in your account, then upload the final, fully executed documents to the appropriate transaction checklist in reZEN.
Learn More: