Yes. In your app, click the Menu button (three lines) and scroll down to Real Signature (under Applications).
This will open Real Signature in your browser. From here, you can view the status of sent documents and resend incomplete packet emails. Signees can also sign from their phone by clicking on the email requesting them to sign.
If you need to return to reZEN, click the top left corner.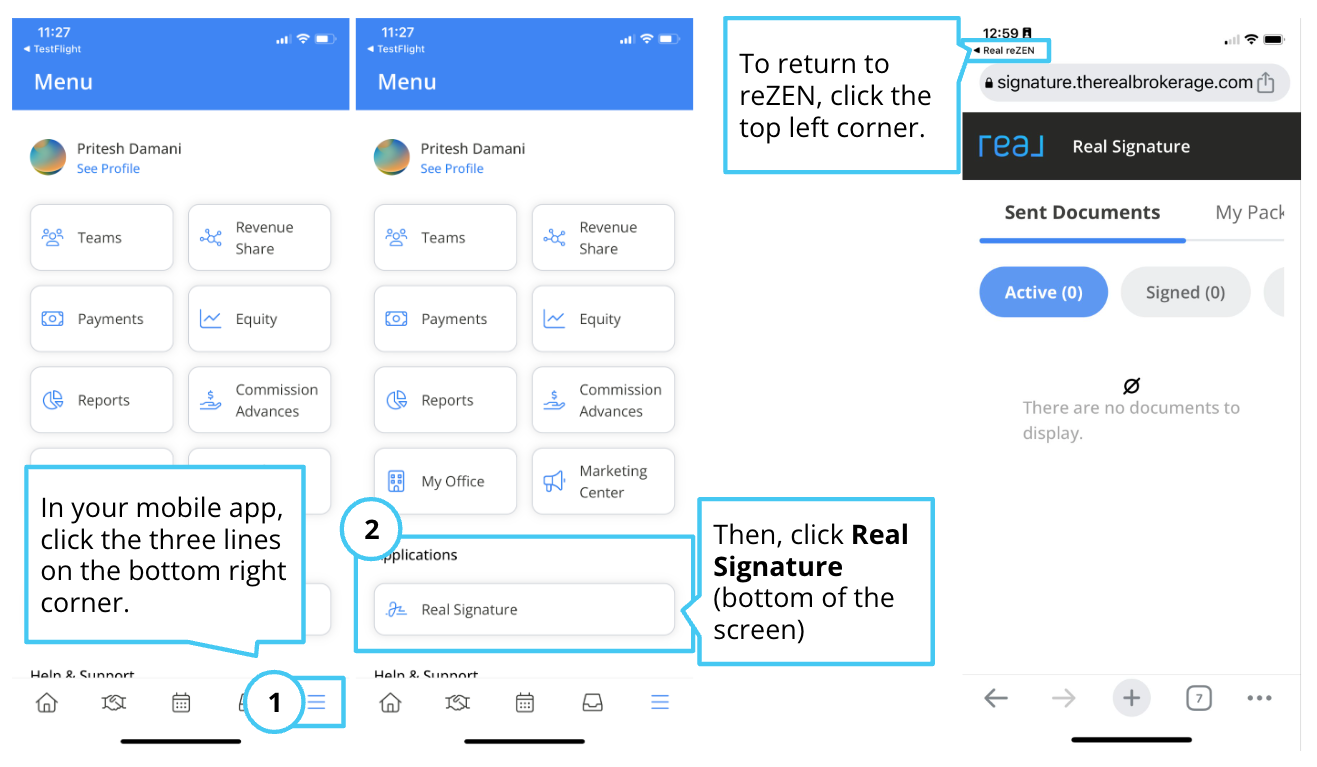 Learn More: