Simplify your Workflow & Template Management with Real Signature, our electronic form and signature tool that allows agents to create reusable document templates and manage digital signatures throughout the transaction process.
Real Signature helps agents:
save time by templatizing documents for future transactions
save money by avoiding third-party subscription fees
Access on your computer:
Login to reZEN
Click Real Signature on the left side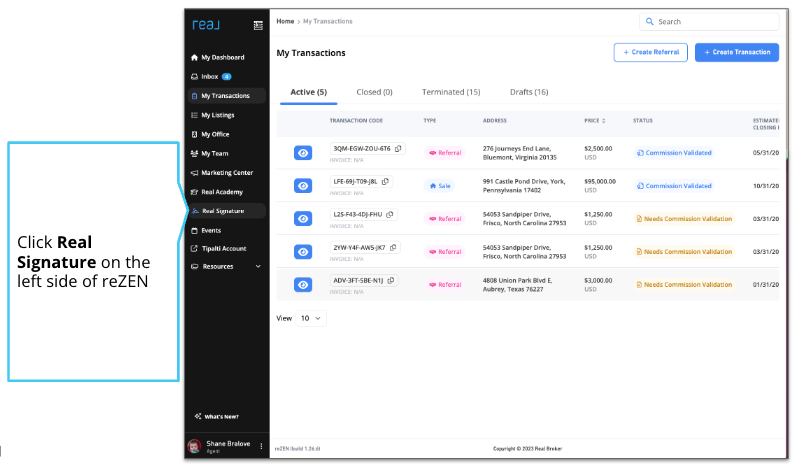 Access on your phone:
Login to reZEN
Click the three lines in the bottom right corner
Click Real Signature
If you need to return to reZEN, click the top left corner.
On your phone, you can view the status of sent documents and resend incomplete packet emails. Signees can also sign from their phone by clicking on the email requesting them to sign.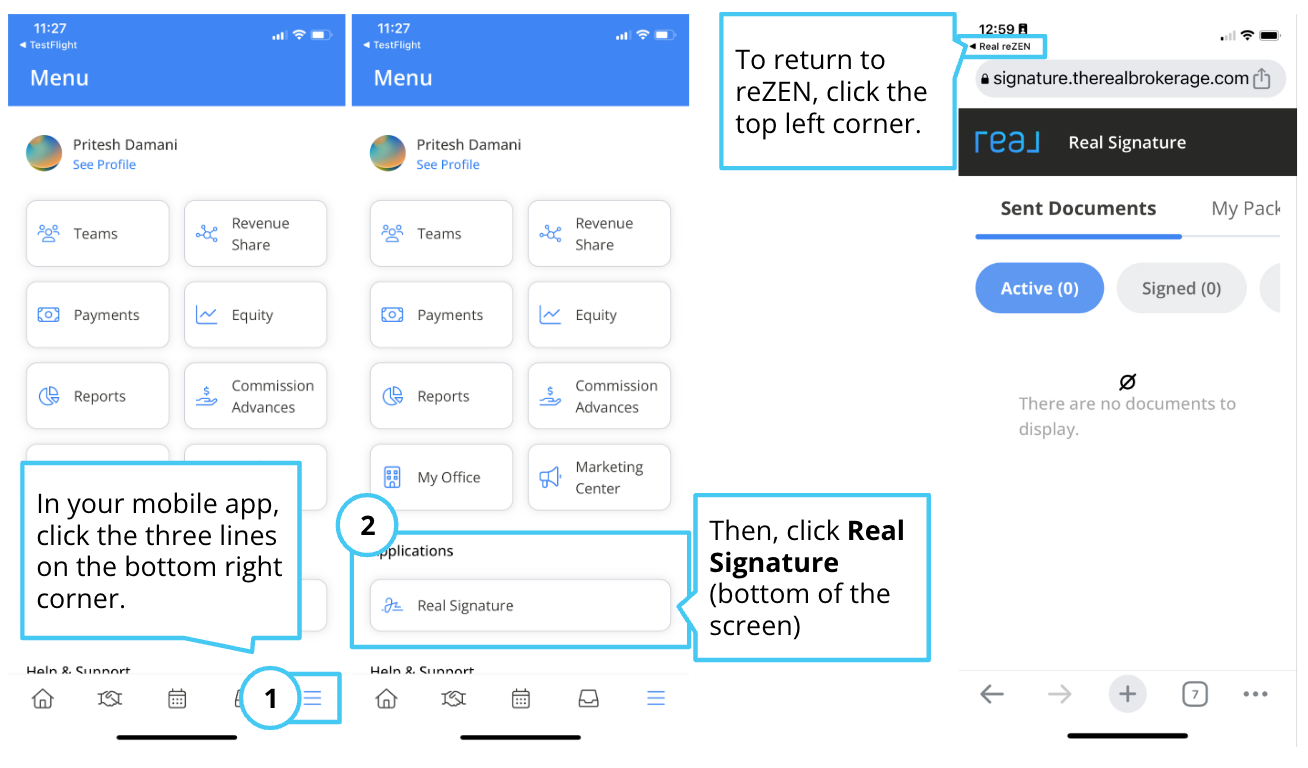 Learn More: