Use the "Split & Attach" feature to split a large PDF and attach it to multiple checklist items.
STEP 1: Click the "split & attach PDF" button. You will see this whenever you are viewing the checklist for a given transaction.

STEP 2: You can drag and drop the PDF or click to upload.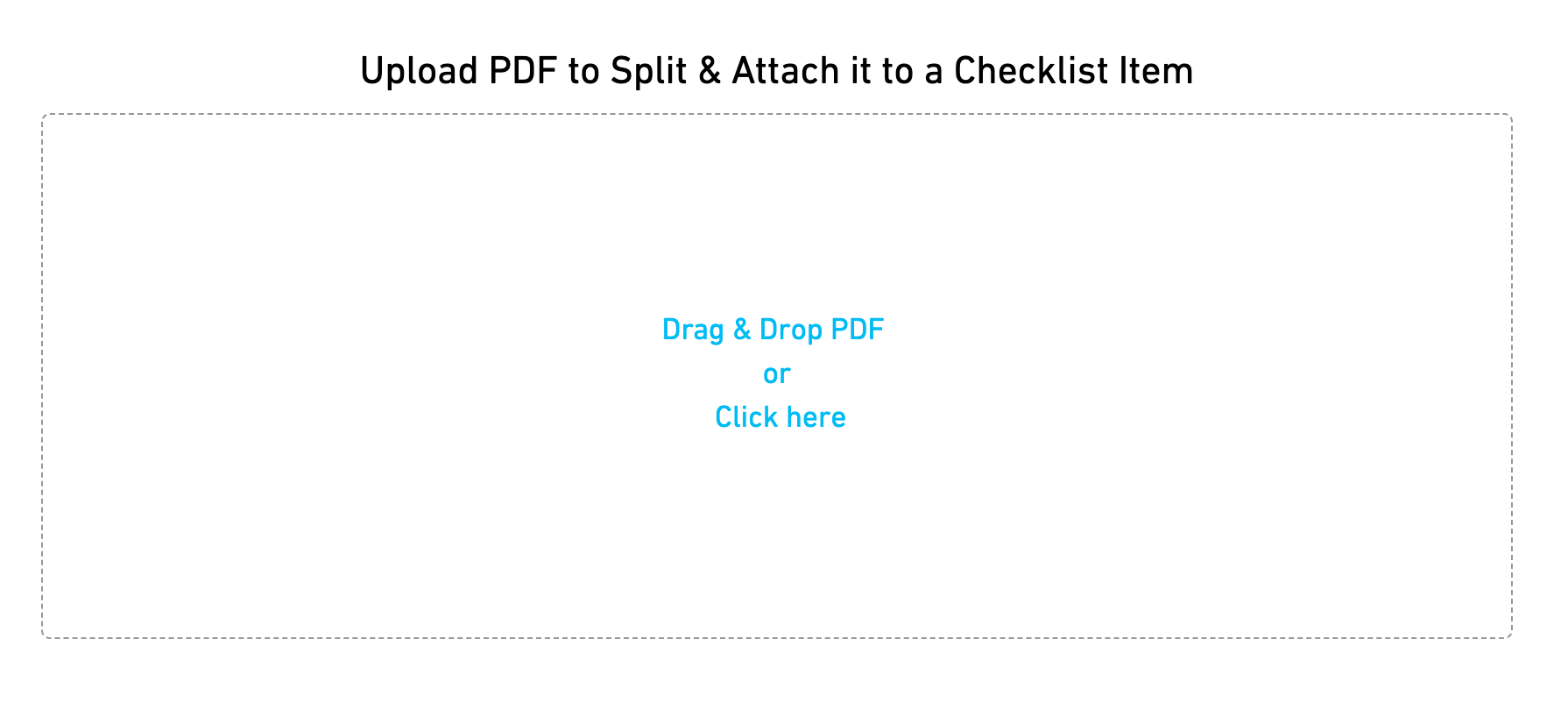 STEP 3: Then, simply select the pages you want to attach to the checklist items. Click "Assign" in the bottom right-hand corner.

STEP 4: A window will pop up. Select the checklist item from the dropdown and click confirm.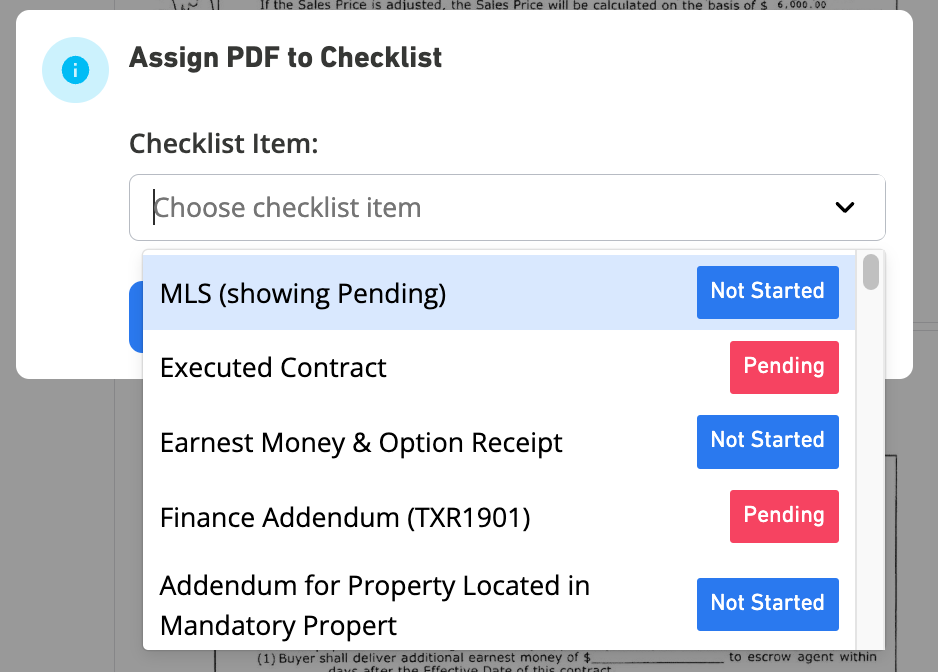 STEP 4: If the document contains multiple checklist items, you can repeat steps 2-4 to attach various pages from the same document to multiple checklist items.

It's that easy! Once the item is uploaded, the status will change to Pending. This means it's ready for your Broker to review.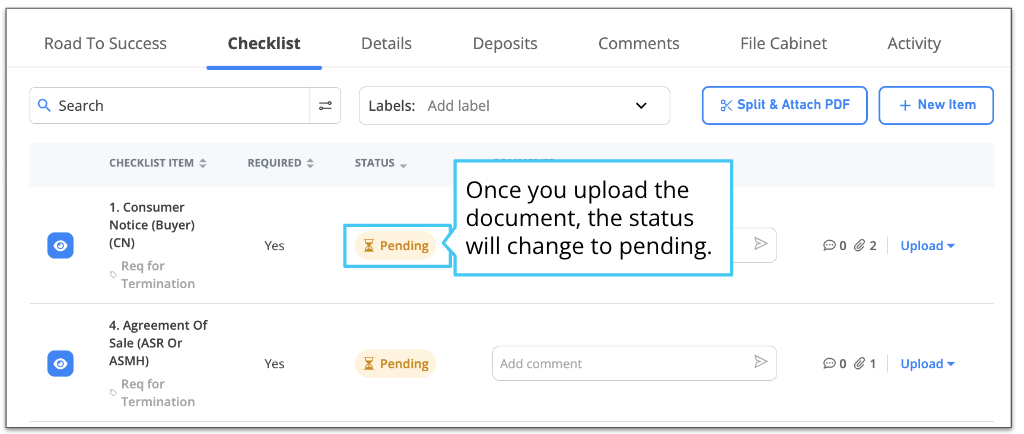 That's it! Once you've uploaded all your transaction documents, you're ready for Step 3: Calculate & Approve Commission. Don't forget: you will need to upload all closing documents immediately upon receipt (see Step 6: Close)