If you need to recalculate your commission, find the transaction in reZEN, click Edit Transaction, and then click Recalculate Commission. Once you recalculate, you must re-approve the commission calculation.
This is common if you (or another person on the deal) just capped, paid the brokerage fee, opted into/out of the stock program (after the commission was originally validated), or anniversary reset. Learn more: Why do I need to re-calculate my commission?
Watch this 2 minute video below or keep reading for step-by-step instructions:
How to re-calculate commission:
Step 1: Login to reZEN, click on My Transactions, and click on the transaction you need to edit.
Step 2: Click Edit Transaction. This will open up a module with various items to edit.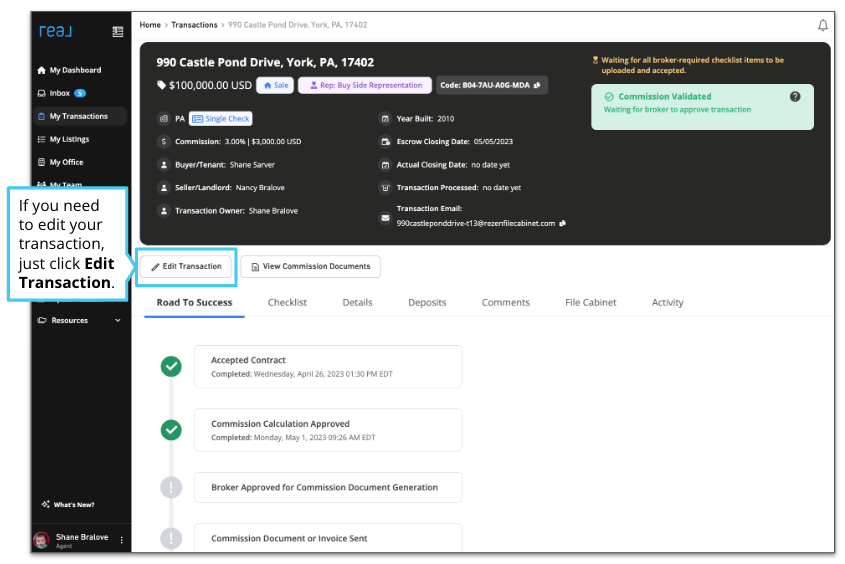 Step 3: Click Recalculate Commission. A message will pop up asking you to confirm. Please click Confirm.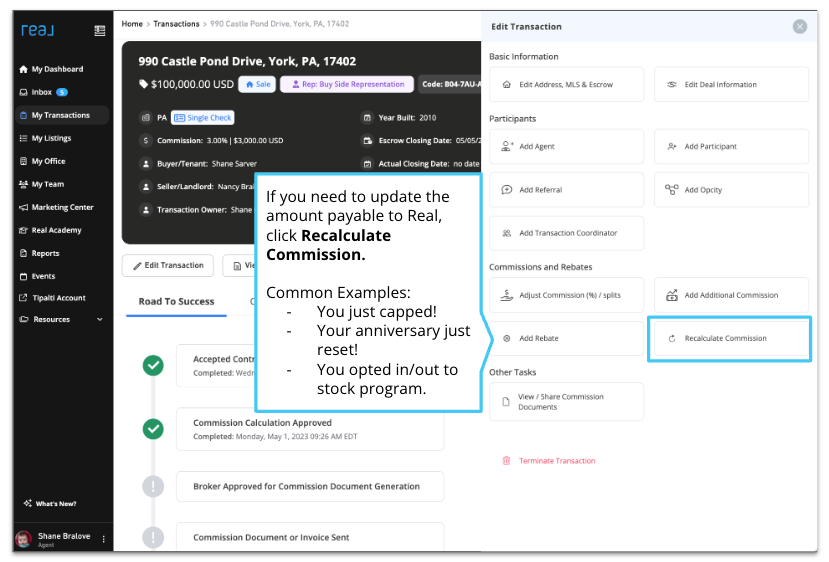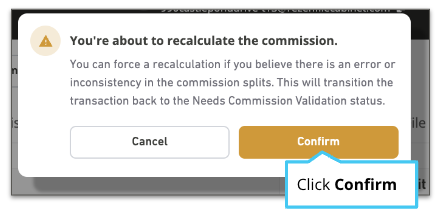 Step 4: If your commission no longer adds to 100%, please scroll to the Payment Participants module and click Adjust Commission % / splits to fix this. Adjust the commission so it adds to 100%, then click Update.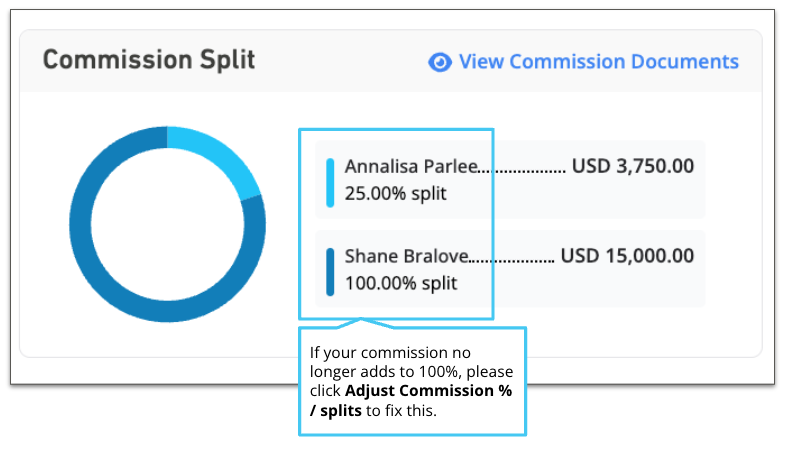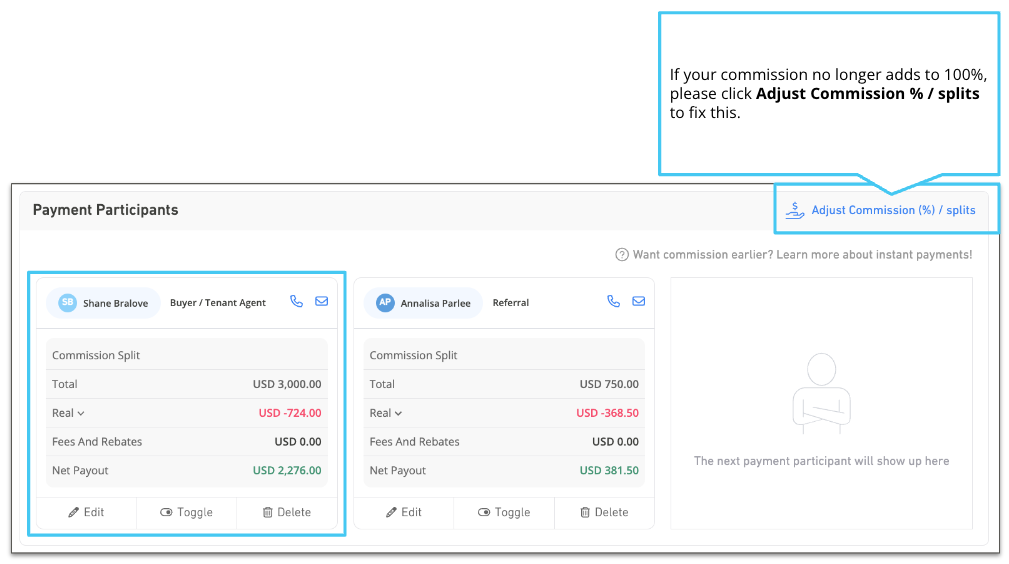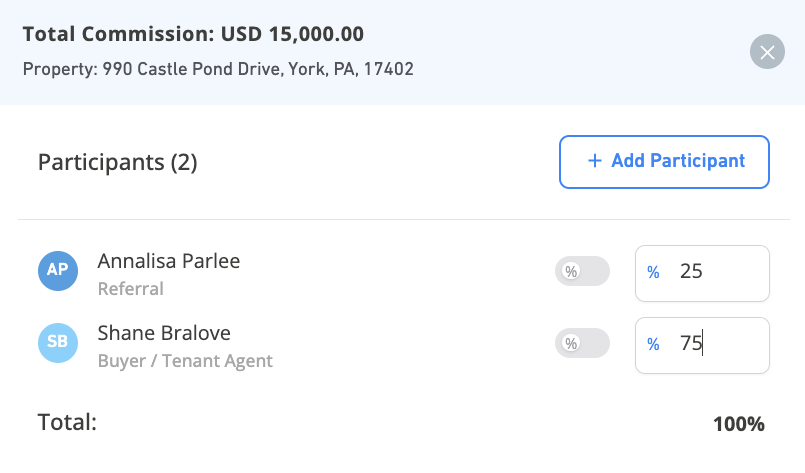 Step 5: Once you make a change, the transaction will move back to the Commission Calculation stage. You must click Approve Commission Calculation to move the transaction forward.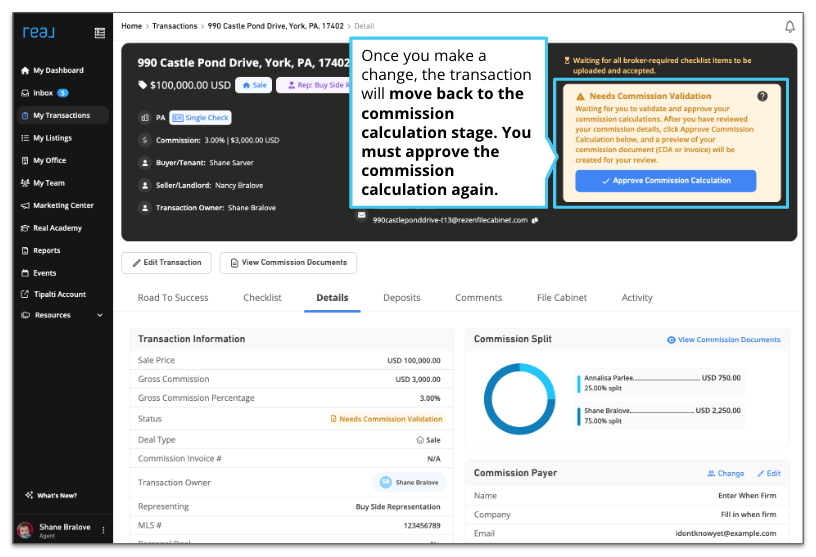 That's it! You're done. Once you've approved the commission calculation, you will see Commission Validated in the top right of your transaction.