How are Commission Advances repaid?
If you take out a Commission Advance with a third party (not Real):
You agree to pay the advance back on that specific transaction.
Real will apply the commission advance to all transactions until the commission advance is repaid.
Please note - Real is required to comply with the legal terms of the executed deal with the 3rd party. We will not remove the commission advance until all payments are satisfied and/or we receive notice from the Creditor (person you engaged in Commission Advance Agreement with) to release the hold.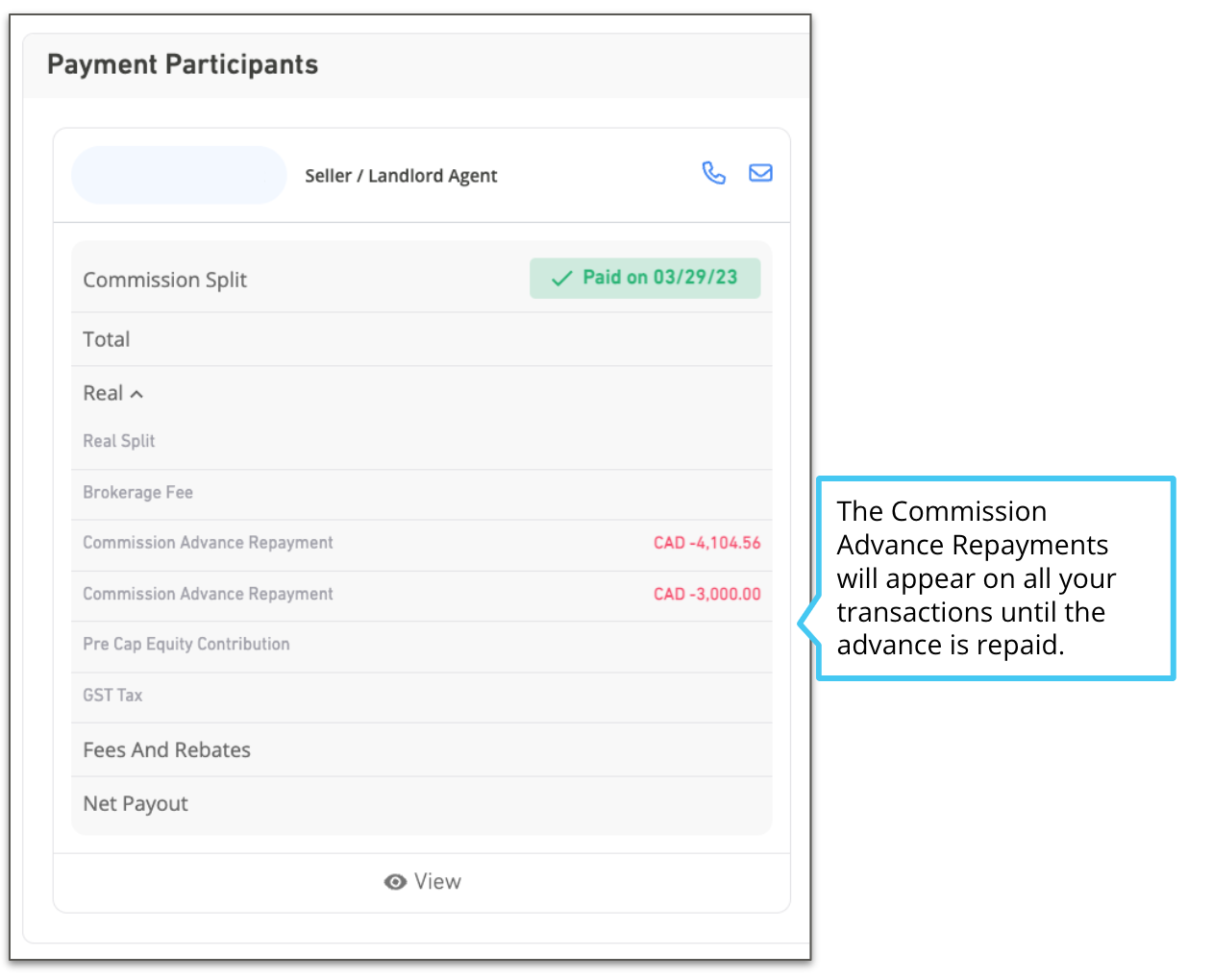 If you received a commission advance with Real:
Typically, the commission advance will be repaid when the transaction closes. However, if the closing is more than 27 days out, the repayment will populate on all subsequent transactions and be paid out of the first transaction that closes and each transaction after that until the full loan has been repaid.
Remember, all commission advances come with a fee and Real will pay whatever the total amount is from your commission advance to the third-party company that advanced the commission at closing.
If your transaction does not close for any reason, you will still be required to pay the advance back and it will come out of the first subsequent transaction that closes.
Want to learn more?