You can add a transaction coordinator to a deal in 2 minutes. Watch the video below or keep reading for step-by-step instructions.
First things first: you

must

have your profile setup correctly in reZEN. You should see a Team Listed in your Profile.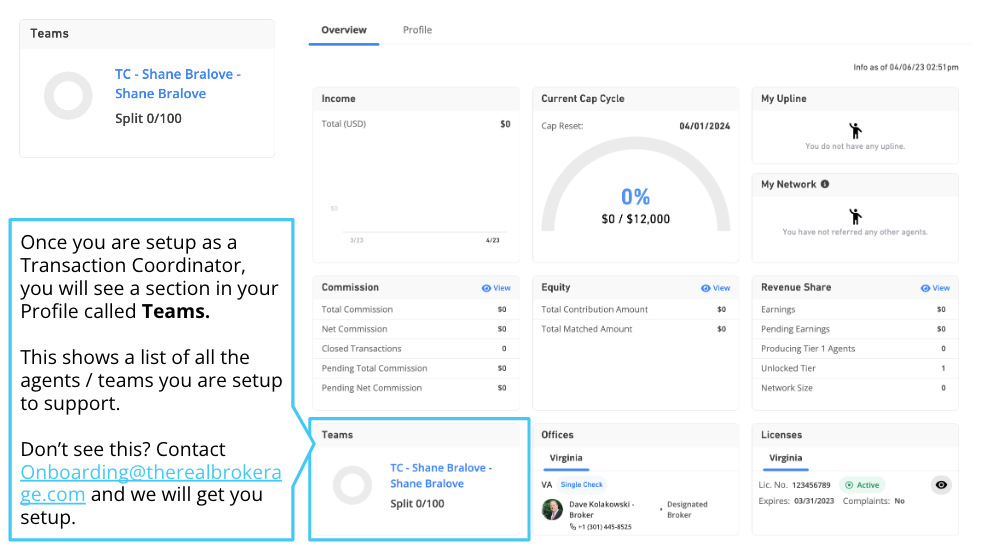 Step 1: Click My Transaction on the left side of reZEN and open the deal you want to edit.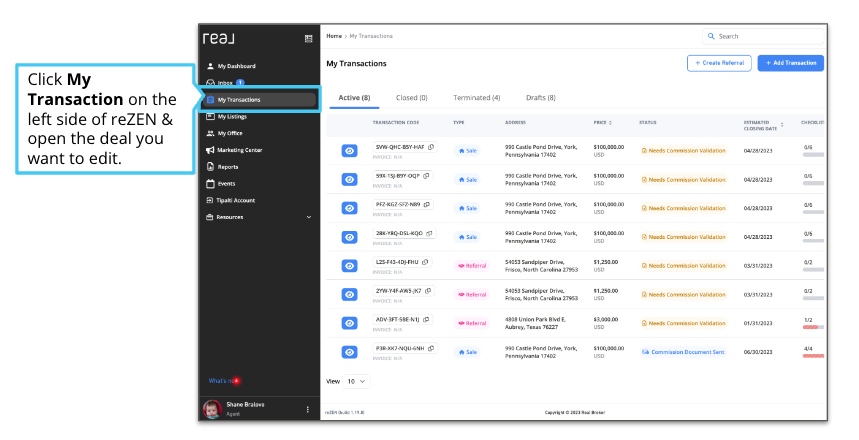 Step 2: Click Details.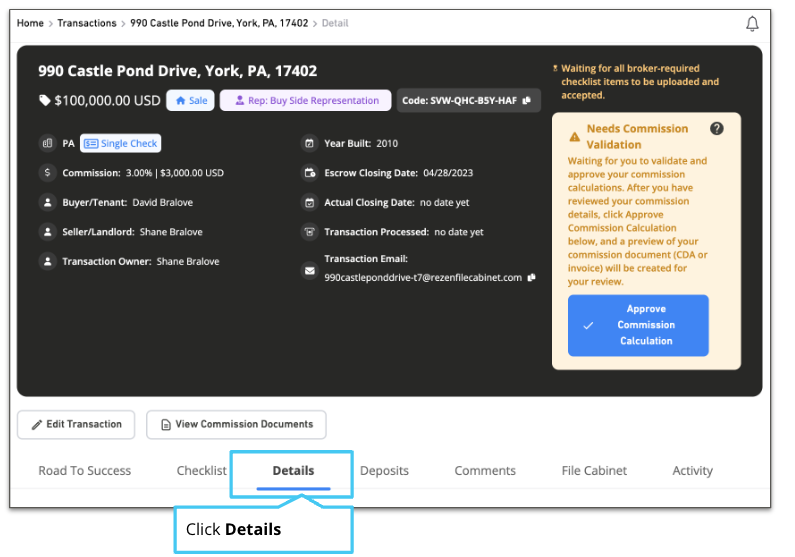 Step 3: Scroll all the way to the bottom and click + Add Other Participants. This will open up a module to add your Transaction Coordinator.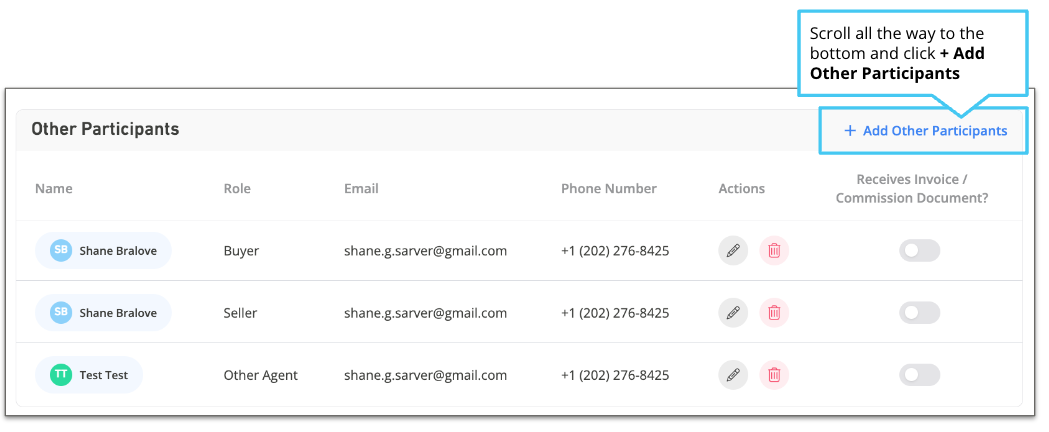 Step 4: Inside the Module, enter the information for your Transaction Coordinator and click save:
Participant Type: Real Agent
Role: Team Member
Name of Participant: Name of Transaction Coordinator
Toggle to receive invoice/commission Document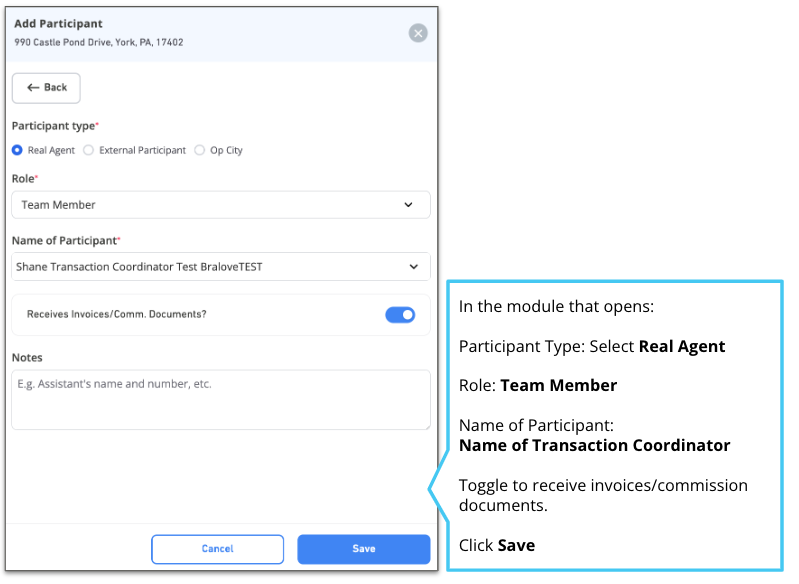 That's it! You're done! You will see the transaction coordinator added to the deal and your transaction coordinator will now be able to help you edit your transaction, upload commission documents, and move the deal along in the process.