It is really important to turn on your Transaction Notifications. This is how you will receive notifications:
when your broker approves a checklist item

if your broker needs you to revise a checklist item

if the transaction/closing team needs you to upload a document.
How to turn on transaction notifications:
Step 1: Click on your photo at the bottom left to open your profile.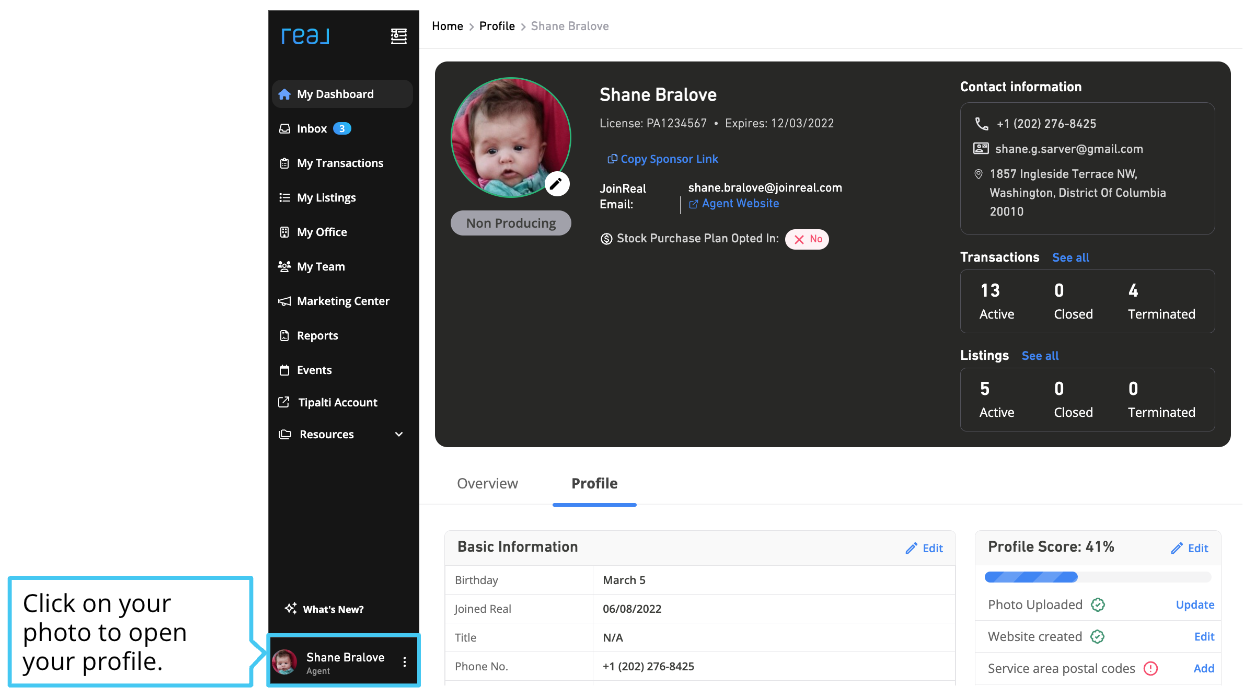 Step 2: Click Edit on the right side of the page.

Step 3: A module will open. Scroll all the way to the bottom and select Yes for Transaction Email Notifications and Push Notifications. Click SAve.