Wire information is available in reZEN in the Offices section or at the bottom of your Commission Disbursement Agreement (CDA).
The best place to find wire information is at the bottom of the Commission Disbursement Agreement (CDA) for your transaction.
You should see Commission Document Sent next to your transaction. If you don't see this status, please make sure you complete Step 5: Send the CDA. This will send the CDA to closing/escrow/title, which includes the wire instructions and the reference number to help our team close your file quickly.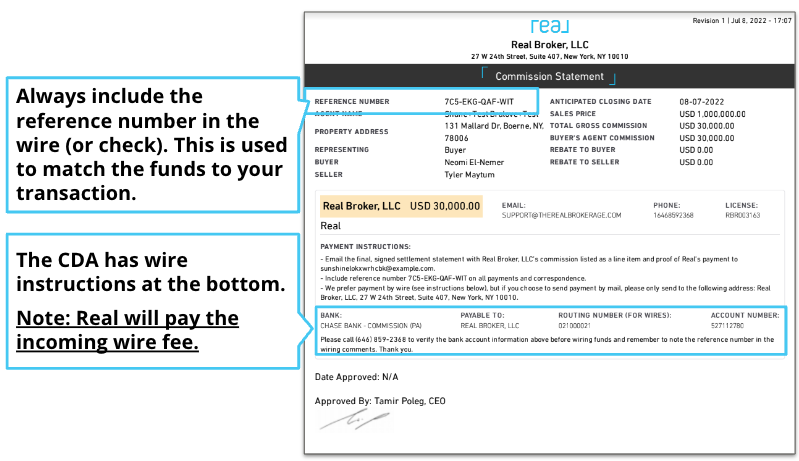 Watch the 3-minute video below or keep reading for step-by-step instructions:
Step 1: Click My Transactions on the left side of reZEN. Your transaction must be in Commission Document Sent status before you can view the CDA.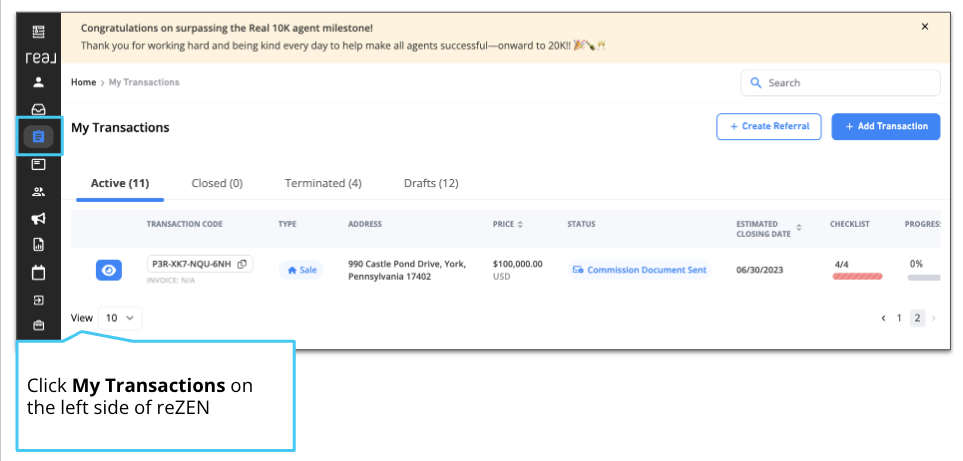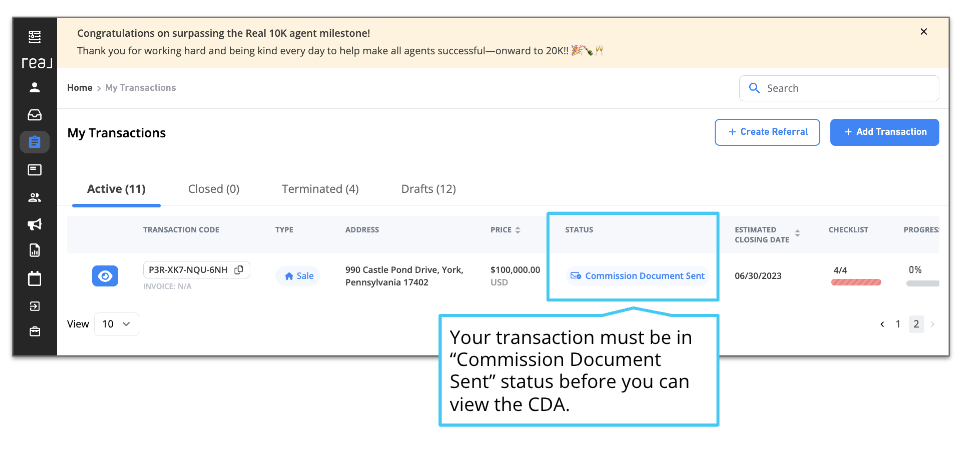 Step 2: Click the View Icon to open the transaction.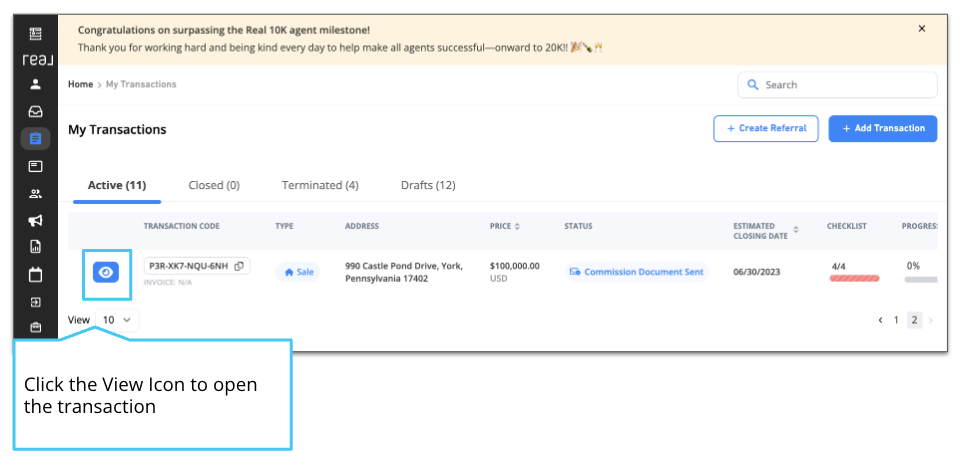 Step 3: Click View Commission Documents. This will open a list of all the commission documents for this transaction.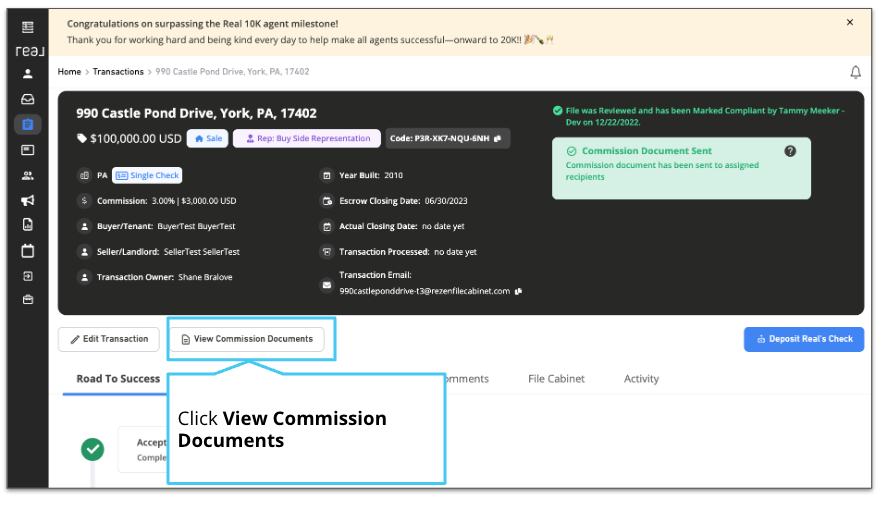 Step 4: Click the view icon next to the Approved document (you can ignore the rest, they are just there for historical record). This will open the Commission Statement.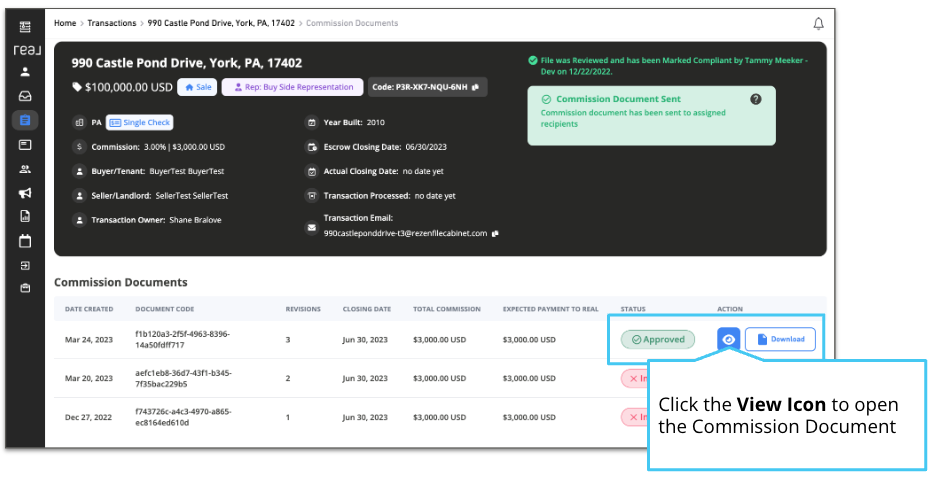 That's it! The wire information is at the bottom of the commission Disbursement Agreement.
Important: the reference number must be included with all wires. This allows us to match the funds received with your transaction.