You can view and manage your Revenue Share directly in reZEN.
How to access:
Login to reZEN.
Click My Dashboard on the lefthand side.
Then, click Overview.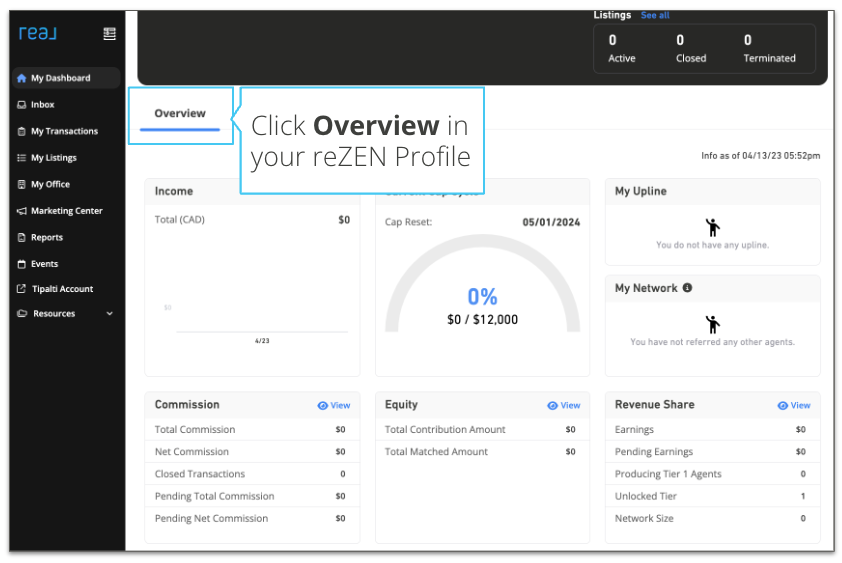 In reZEN, you will see two important modules:
My Network: This shows all agents in your network, how many agents they have sponsored, whether the agent is producing, and contact information in case you want to get in touch - learn more.

Revenue Share Insights: track earnings for the current month and see payments from prior months - learn more.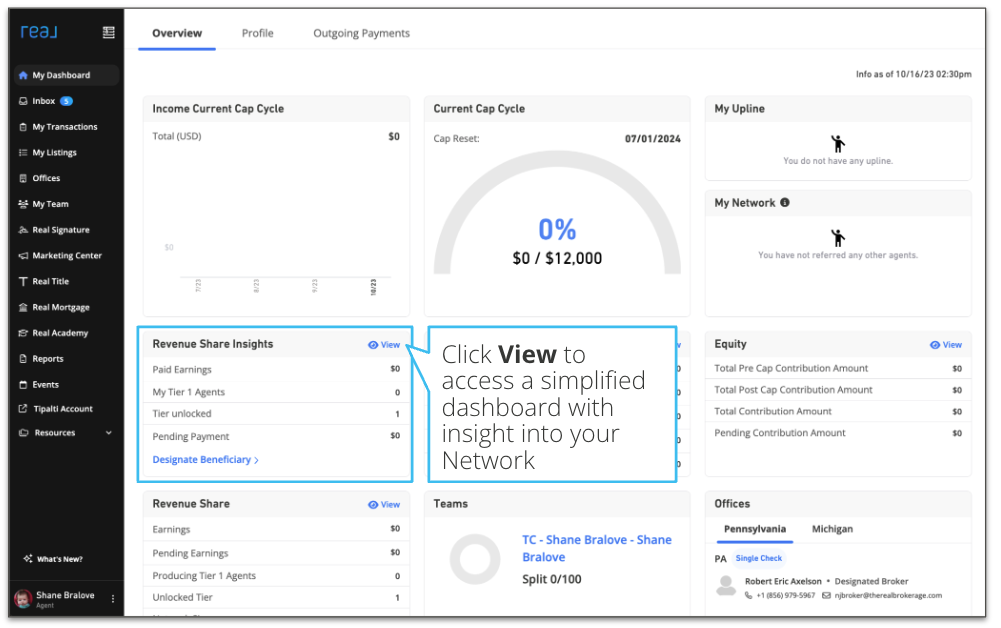 Learn More: