Congrats on a dual-sided deal! Here's how to get that deal into reZEN.
Before you can create a dual sided deal in reZEN, you need to Enter Your Listing in reZEN
Make sure your listing is in (and marked compliant), then you can convert it to a dual sided deal.
This 5 minute video has step-by-step instructions, or keep reading below.
Step 1: Go to My Listings in reZEN and select the listing you placed under Contract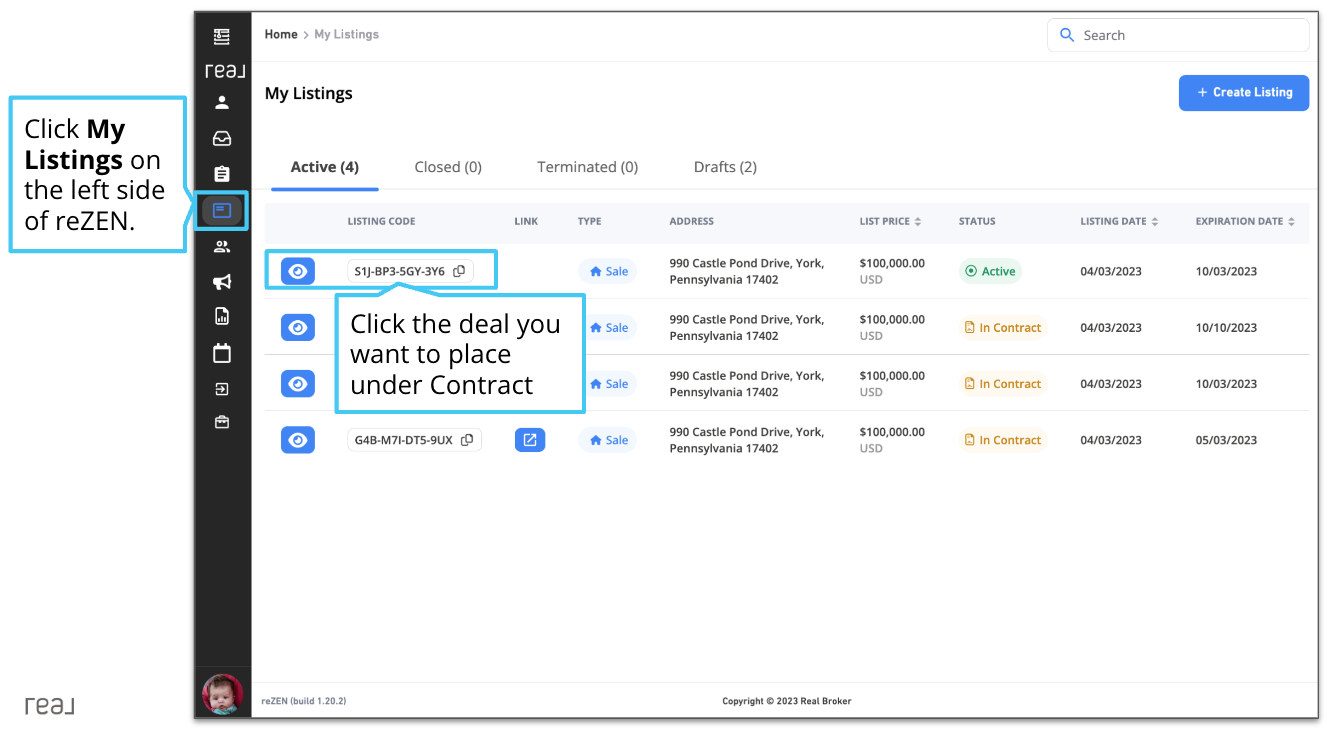 Step 2: Click Mark as In Contract
Step 3: The system will walk you through some questions to convert the listing to a transaction. All of the information from the listing will be imported over, but you'll need to add some new information (e.g. buyer information).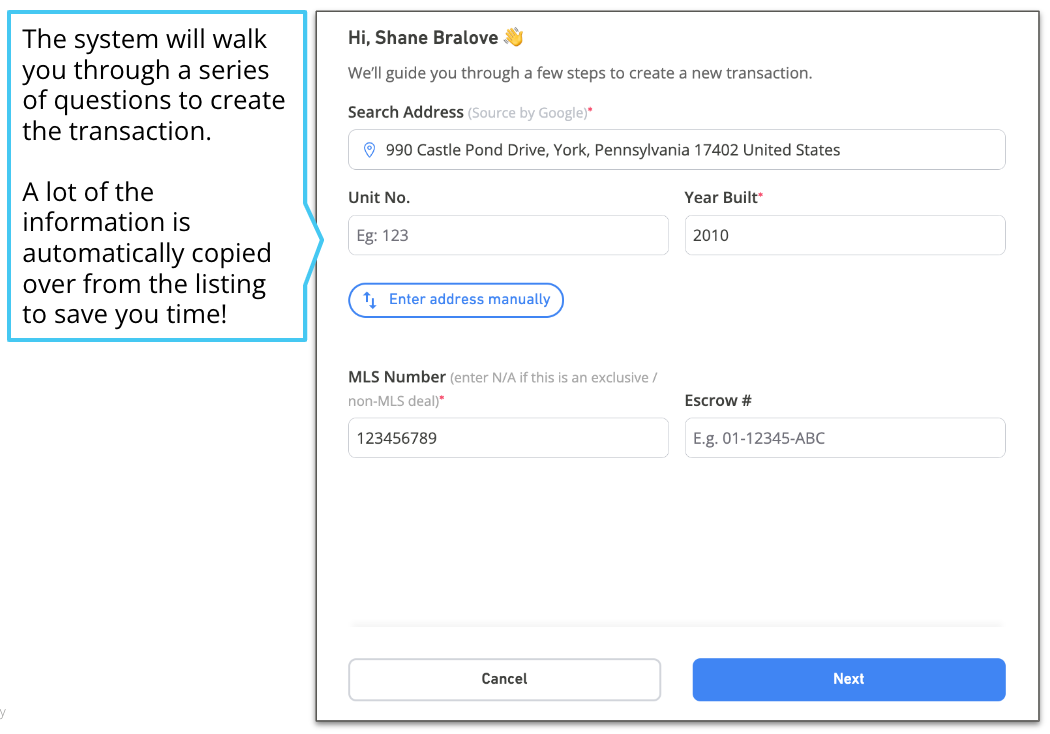 Step 4: Enter the transaction details
Don't forget to update the sale price based on the latest agreement (the list price will be here by default).

For Dual sided transactions, change the representation type to dual.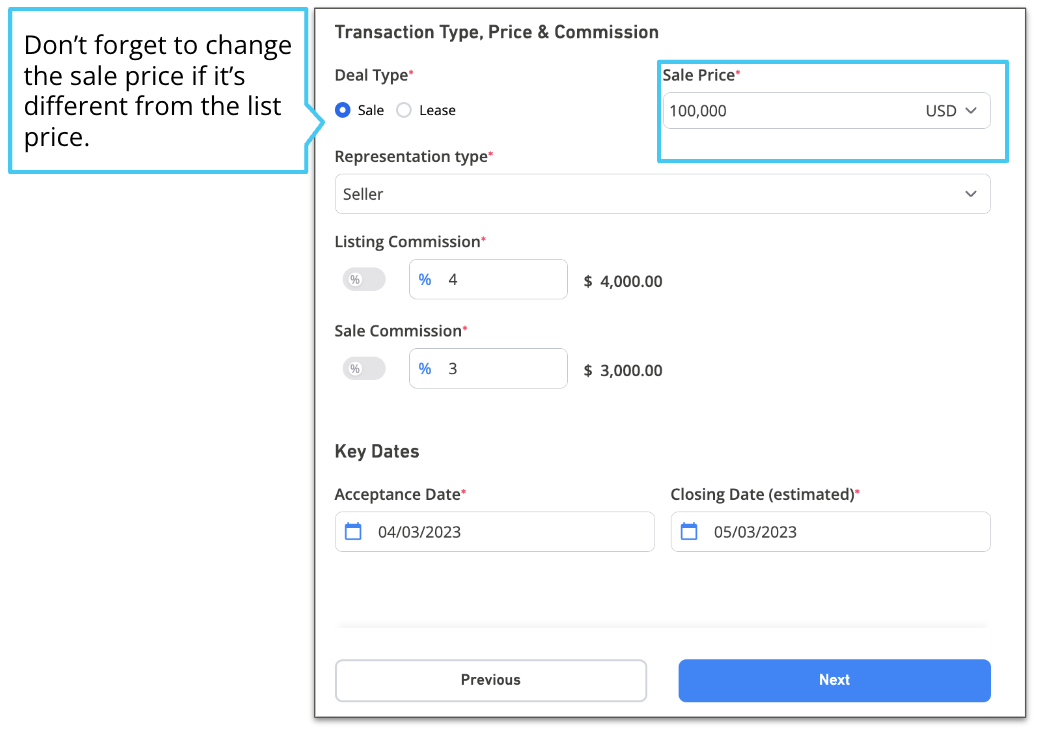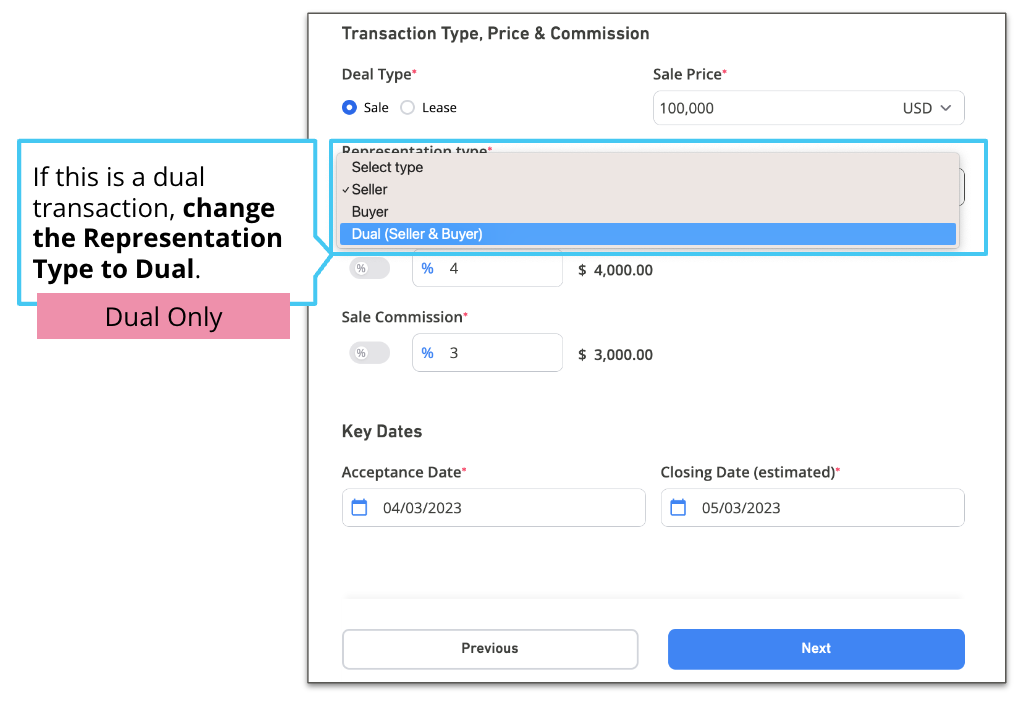 Step 5: Enter the Buyer Information. The Seller information will come over from the Listing.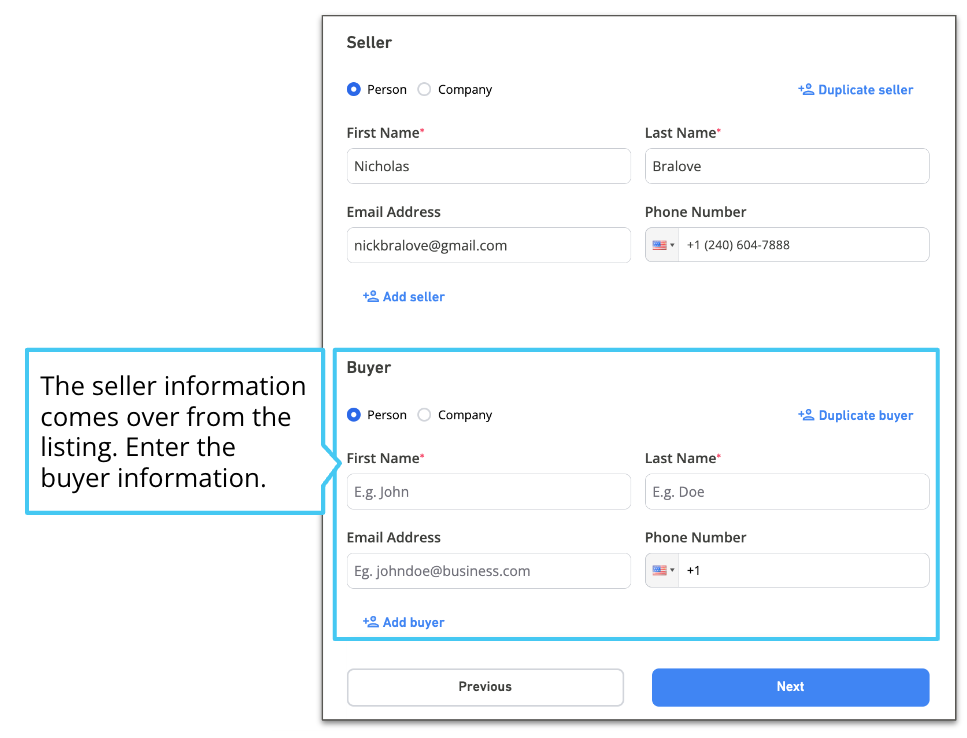 Step 6: If you have a co-agent (on any side), please search & select the agent from the drop down.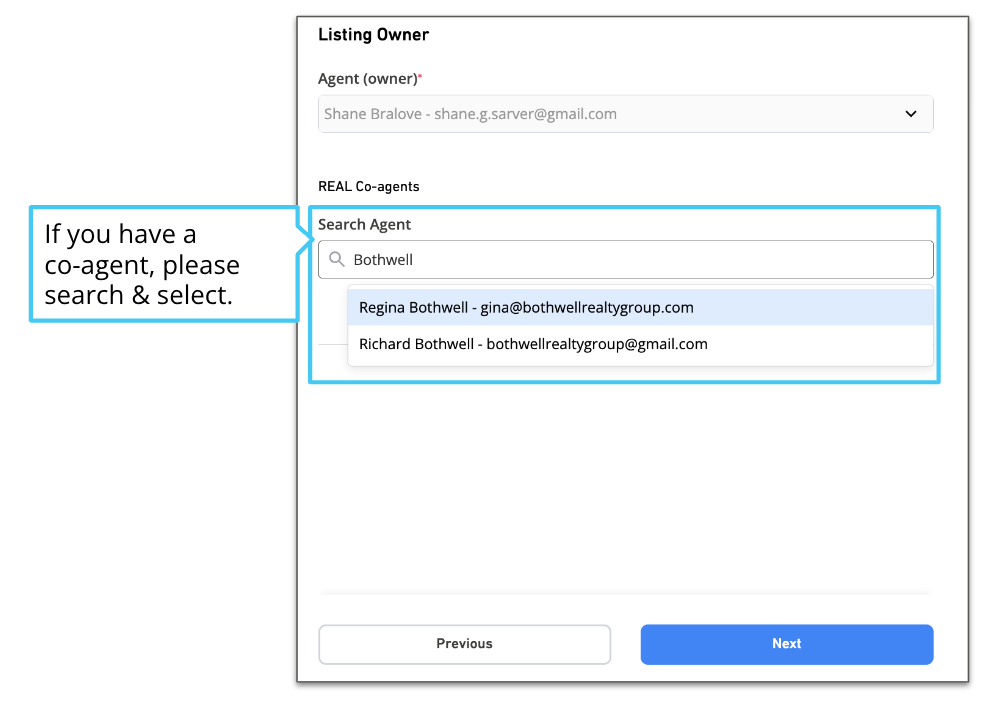 Steps 7-8: If you have an OpCity Referral or Referral fee to pay for this transaction, please select Yes.
Need Help with this section?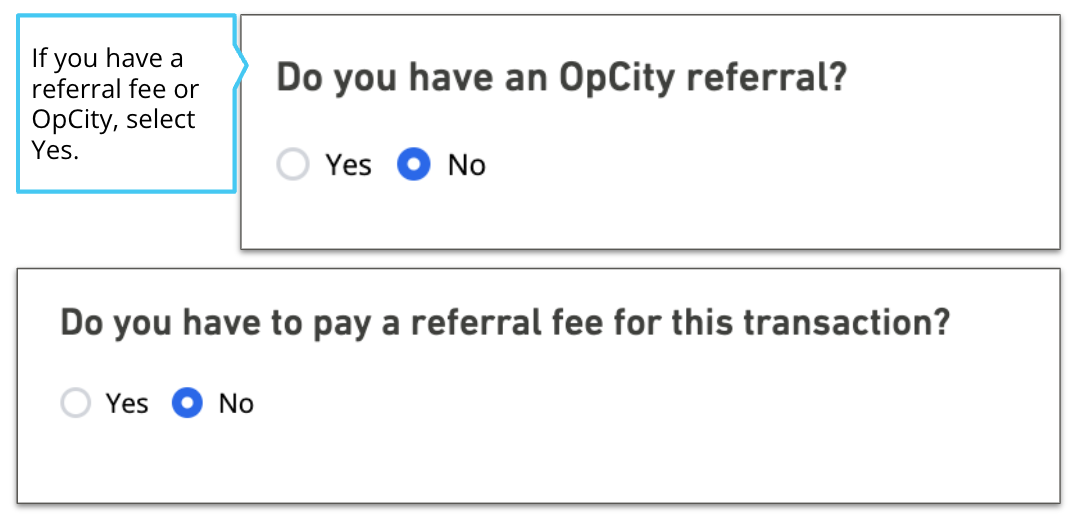 Step 9: Allocate the commission split.
If you have other agents listed, allocate according to your agreement (e.g. 25% for a referral, then 75% for you).

If it's just you, you can enter 57-43 for a 4% seller 3% buyer commission or 50-50 for a 3% seller commission, 3% buyer commission deal.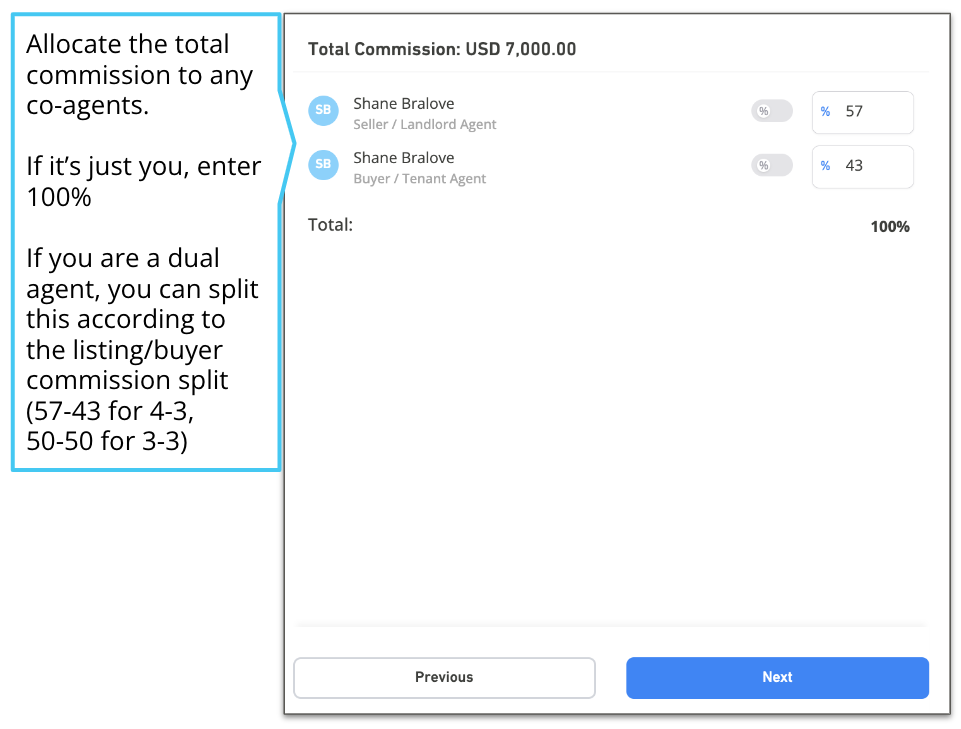 Step 10: If this is a personal deal, select Yes.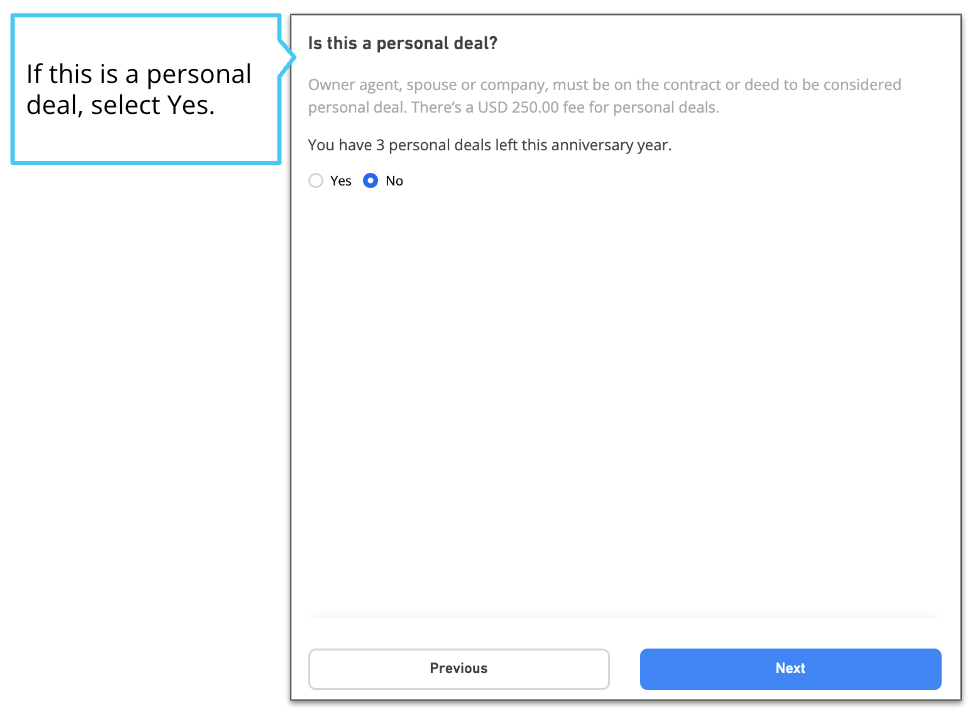 Step 11: Do you need there to be any fees, rebates, or reimbursements? This could include transaction coordinator fees.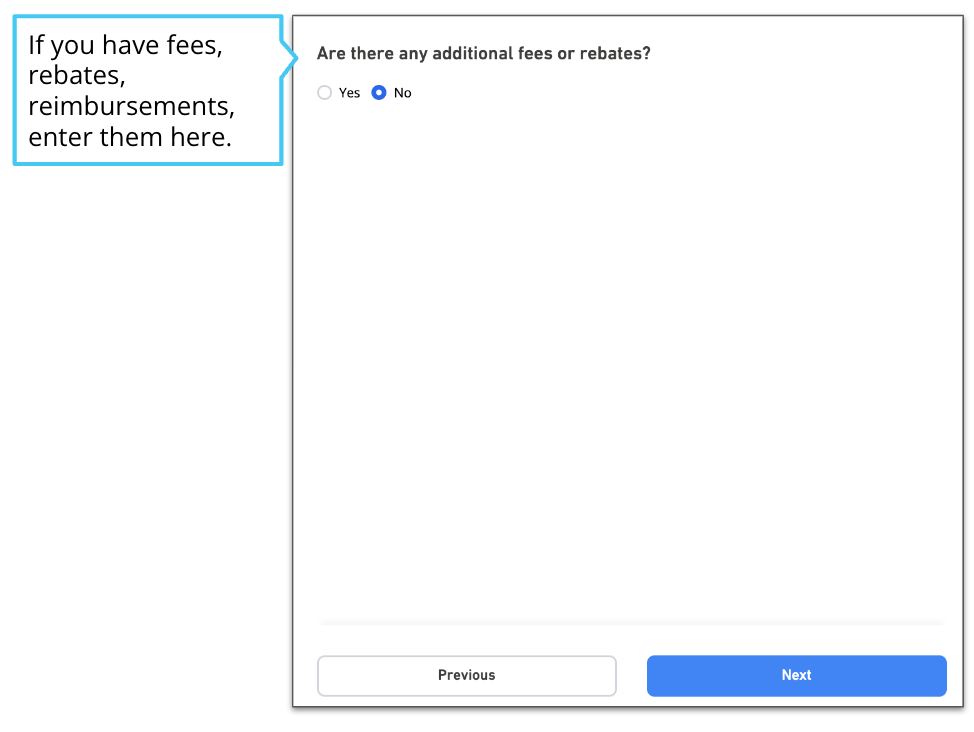 Step 12: Enter the contact information for Title/Escrow - or whoever will be processing the commission deposits.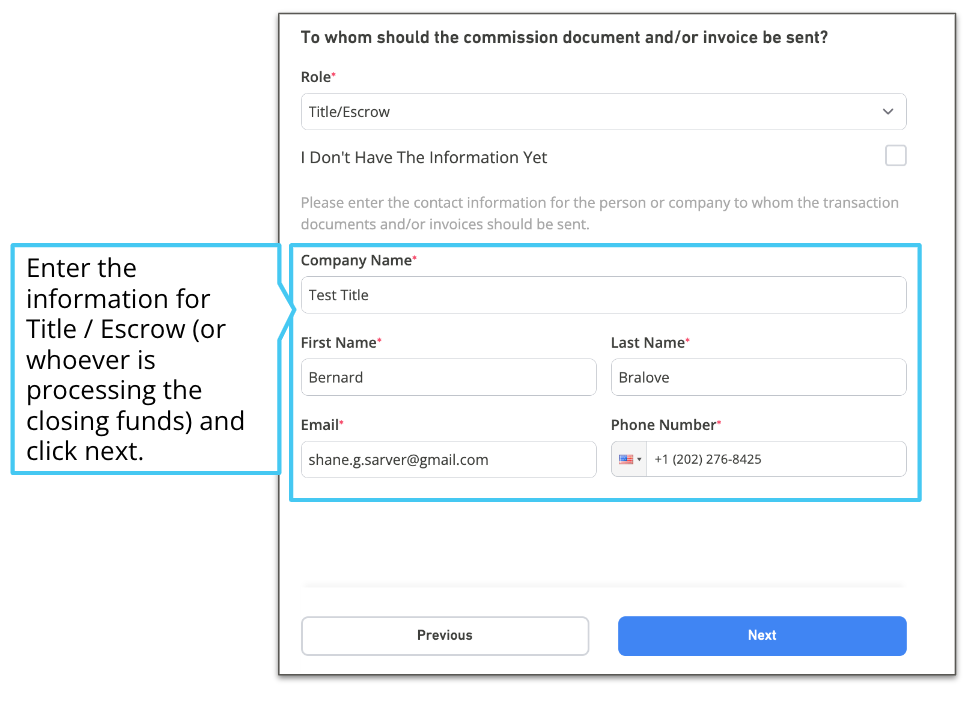 Step 13: Review all the information and click Create Transaction.
Reminder: make sure the sale price reflects the contract (and not the listing price).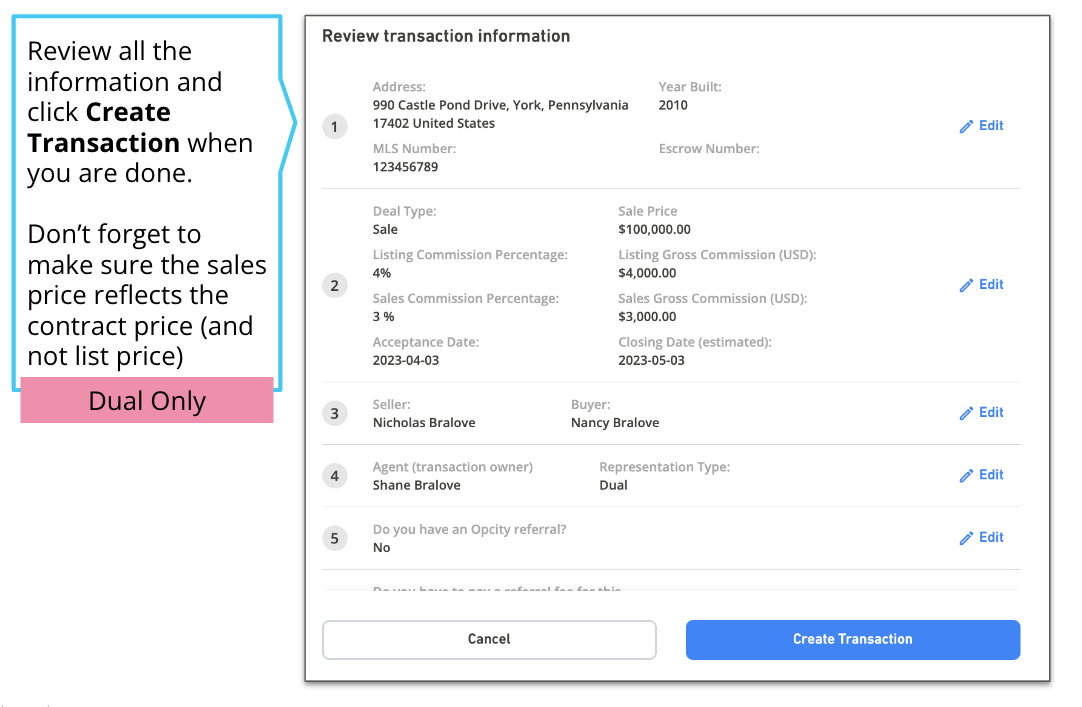 That's it! You are done. See below for screenshots of how a transaction will appear when you are a Dual Agent - and once you are sure everything is correct, you can go to the next Step: Calculate & Approve Commission.