Congrats on Closing! If you used OpCity to get a lead, you will need to pay them out by adding them to the deal in reZEN. Here's how:
Watch this 2 minute video or follow below for step-by-step instructions.
Step 1: Login to reZEN, click My Transactions on the left side, and find the transaction you need to edit.

Important: you should do this before you approve the commission calculation. Need to edit & regenerate? See: How to edit commission calculations & re-send a commission document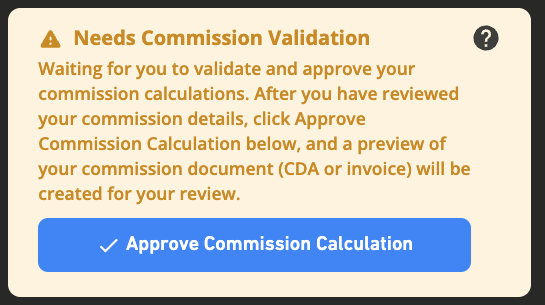 Step 2: Scroll down to Payment Participants, and click Adjust Commission % / Splits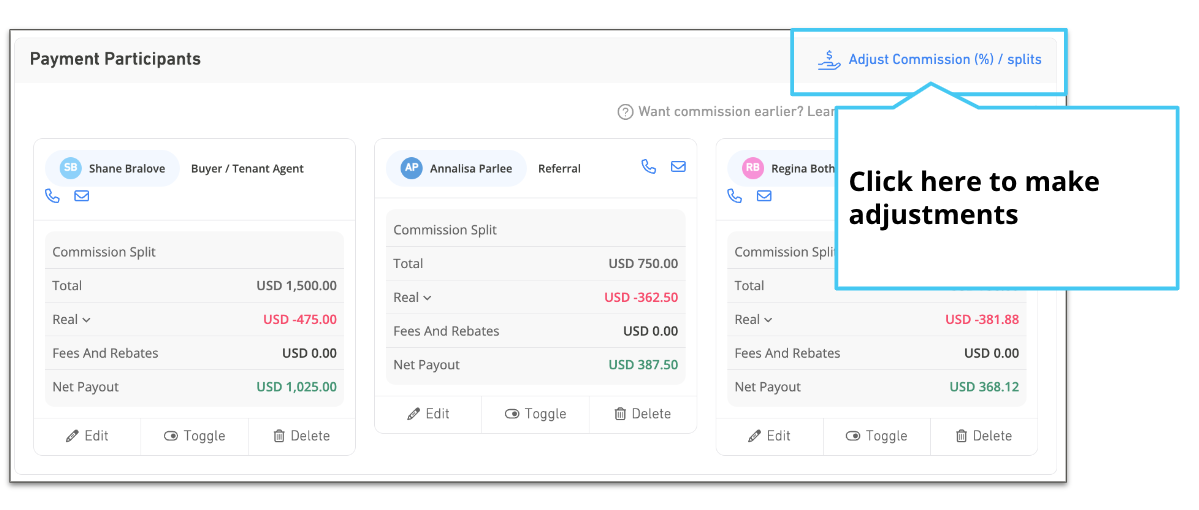 Step 3: Click + Add Participant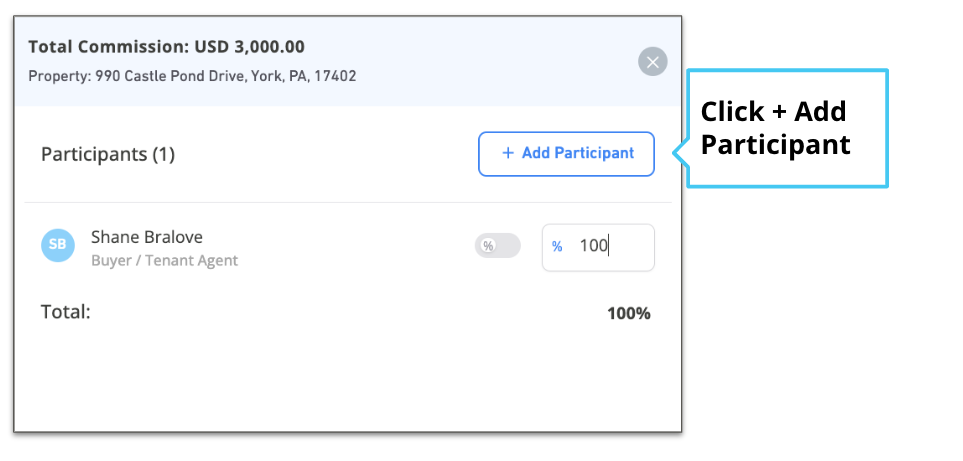 Step 4: Select the option for Op City, then click Save
Step 5: Adjust the commission split according to your agreement with OpCity, then click Update. It must add to 100%.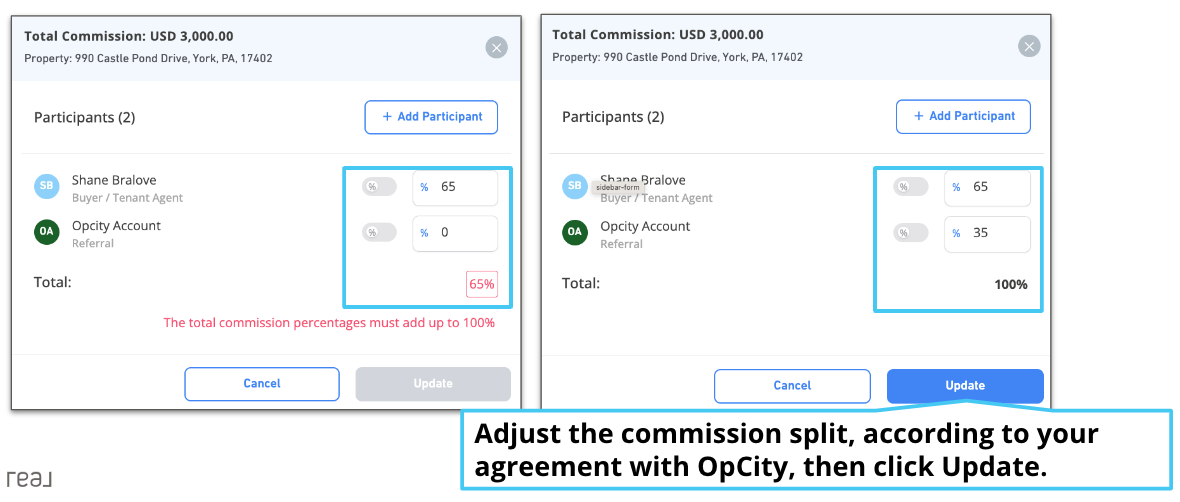 That's it! You are done! You will see OpCity added to your deal in reZEN.