W-9 for Outgoing Referrals
If you have a referral and anticipate being paid on that referral from another brokerage, you will need to send that brokerage a copy of Real's correct W-9.
Where do I find Real's W-9
As Real has several different entities, you will need to make sure that the W-9 that you send to the referring brokerage is the correct W-9. First, log into reZEN either through the app or by logging in online. You can access the online version of reZEN at bolt.therealbrokerage.com and use the same credentials you use to log into the mobile app version of reZEN.
This demonstration will be shown by logging onto the online version of reZEN:
Click on "My Office" after you log in: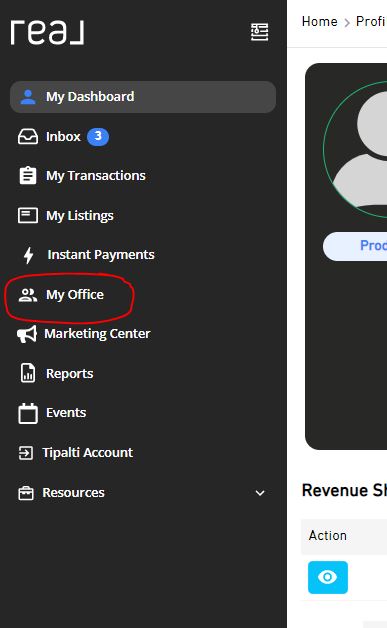 Scroll down to the "Company Details" section:

You can see the name of the entity in this example is "Real Broker, LLC" and the EIN is 46-4859464. You will need this information to confirm you've selected the correct W-9 to send to the brokerage for your referral
After obtaining the correct company information, click on this link, which will bring you to the google drive that has all the W-9s.
You will now see this folder with all the company's W-9s.
Match the name in your "My Office" that you found above with line 1 of the W-9 and the EIN in Part I of the W-9: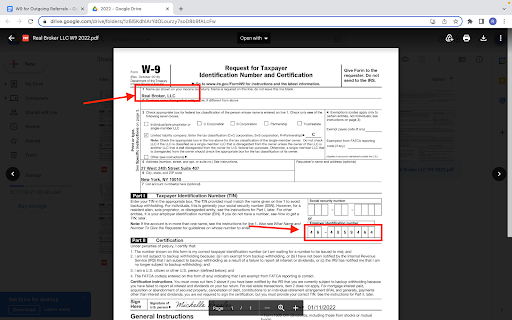 If the information matches what is in your "My Office" information, download the W-9, and send it to the brokerage where you sent your referral.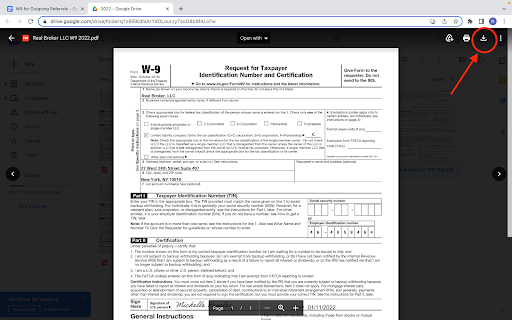 The W-9s are also attached here for your Convenience.
If you need further assistance, please contact our Support team by emailing support@therealbrokerage.com or through the Support tab on your mobile app.